5 Simple Ways to Upgrade Your Apartment Patio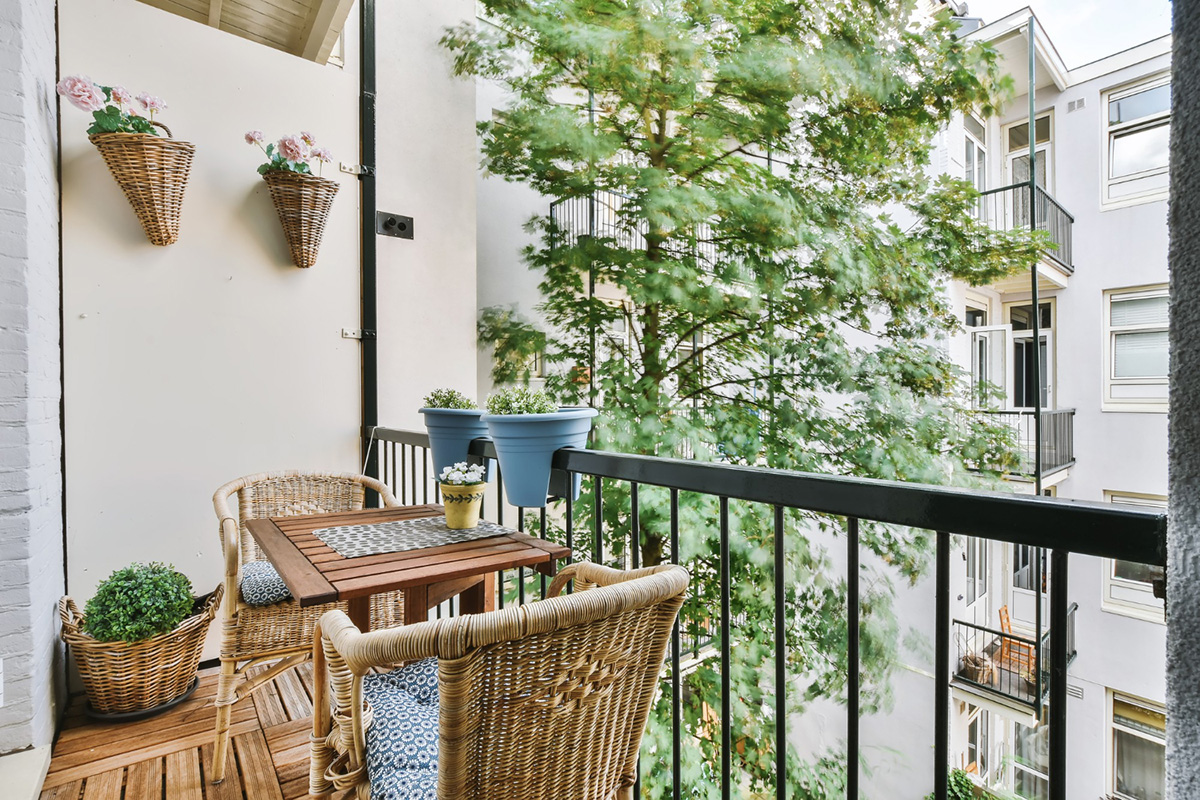 Living in an apartment doesn't mean you can't enjoy the outdoors. In fact, with a little creativity, a small patio or balcony can be transformed into a relaxing oasis. Whether you're looking to impress guests or create a peaceful retreat for yourself, upgrading your apartment patio is easier than you think. To help you get started, we've put together a list of five simple and affordable ways to upgrade your apartment patio. Keep reading to learn more!
1. Add Cozy Lighting
One of the easiest ways to upgrade your patio is to add some cozy lighting. String lights are an affordable and versatile option that can be hung around the perimeter or along with the patio railing. You can also opt for lanterns or candles for a warm and inviting glow. Not only do they set the mood, but they're also functional for outdoor entertaining.
2. Create Privacy
If you're looking to create a more intimate and private space on your patio, there are several ways to achieve this. Privacy screens, curtains, or plants are all great options for creating a secluded alcove. Hang curtains or a sheer canopy to create an airy and romantic space. Adding tall plants such as bamboo or palm trees also offers natural privacy while adding a tropical vibe.
3. Incorporate Textures
Adding various textures to your patio can give it a personalized and cozy feel. Consider using a mix of textures such as a plush rug, decorative throw pillows, or warm blankets. Layering these elements creates a welcoming space for lounging or entertaining.
4. Add Greenery
Adding greenery to your patio is an easy and cost-effective way to add color and life to your space. Consider adding potted plants or hanging planters for a lush, vibrant look. Not only do plants look pretty, but they also help purify the air and improve your mental health.
5. Incorporate Outdoor Furniture
Lastly, the right furniture can make all the difference in your patio's appearance and function. Consider investing in outdoor furniture such as a comfortable bench or cozy chairs with cushions. Choose furniture that is functional and works with your space. You can also save money by shopping at thrift stores, garage sales, or repurposing items you already have.
Conclusion
In conclusion, upgrading your apartment patio doesn't have to be complicated or expensive. With a little creativity, you can transform your patio into a cozy and inviting oasis. From adding greenery to incorporating textures, there are many ways to create a personalized space that you and your guests will love. So, don't let the size of your patio discourage you. Start with one of these simple upgrades, and watch as your outdoor space transforms into a peaceful retreat. If you're looking for luxurious apartments in Ft Myers, FL, contact Millennium Apartments today to schedule a personal tour.