Easy & Affordable Kitchen Updates for Your Apartment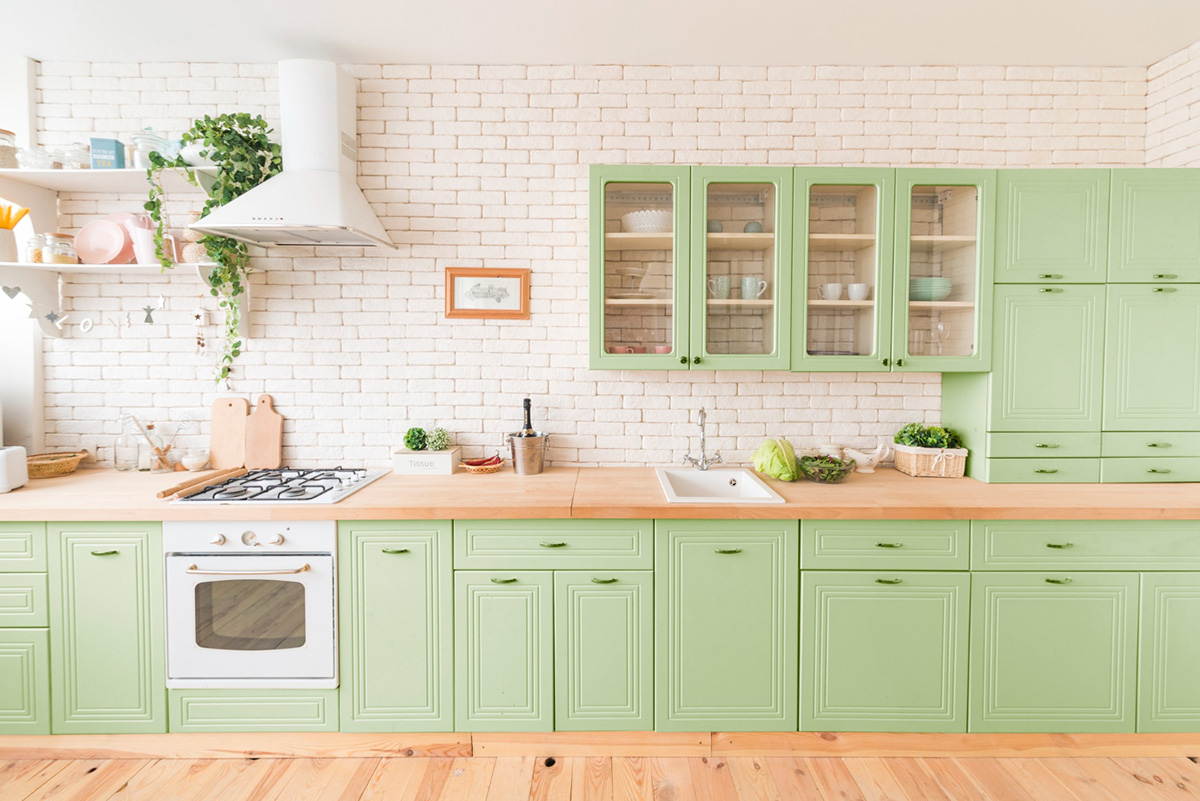 Are you tired of your drab, outdated kitchen but don't have the budget for a full renovation? Good news – there are plenty of affordable and easy ways to update your space without breaking the bank. Whether you're a renter or simply looking for a quick and inexpensive way to breathe new life into your kitchen, these cheap and easy kitchen updates are sure to provide inspiration.

1. Paint Your Cabinets
One of the easiest ways to transform the look of your kitchen is by giving your cabinets a fresh coat of paint. Not only is this a cheap and simple DIY project, but it can also instantly update the look of your space. Opt for a neutral color like white or gray for a timeless look, or try a bold pop of color for a more daring aesthetic.
2. Swap Out Your Hardware
Another simple way to update your kitchen is by swapping out the hardware on your cabinets and drawers. This is an affordable and easy DIY project that can make a surprisingly big impact. Consider choosing hardware in a different finish or style than what you currently have to create a fresh, updated look.
3. Add Open Shelving
Want to create a more open and airy feel in your kitchen? Consider swapping out some of your upper cabinets for open shelving. This is an easy and inexpensive update that can help create more visual interest in your space. Plus, it gives you the opportunity to display your favorite dishes and kitchenware.
4. Install a New Backsplash
Adding a new backsplash to your kitchen is a simple way to create a bold focal point and update the look of your space. There are plenty of affordable and easy-to-install options available, from peel-and-stick tiles to pre-made sheets. Consider choosing a bold pattern or color to create a statement in your kitchen.
5. Update Your Lighting
Lighting is an often-overlooked element in the kitchen, but it can have a big impact on the look and feel of your space. Consider swapping out your old fixtures for something more modern and eye-catching. Alternatively, add some under-cabinet lighting to create a warm and welcoming feel in your kitchen.
Conclusion
Updating your kitchen doesn't have to cost a fortune – even small changes can make a big impact. By following these simple and affordable kitchen updates, you can give your apartment a whole new look and feel without breaking the bank. So why wait? Start planning your kitchen refresh today and enjoy your new and improved space! If you're looking for apartments for rent in Ft Myers, FL, contact Millennium Apartments today to schedule a personal tour.