Ways to Use Rugs as Art to Redefine Your Apartment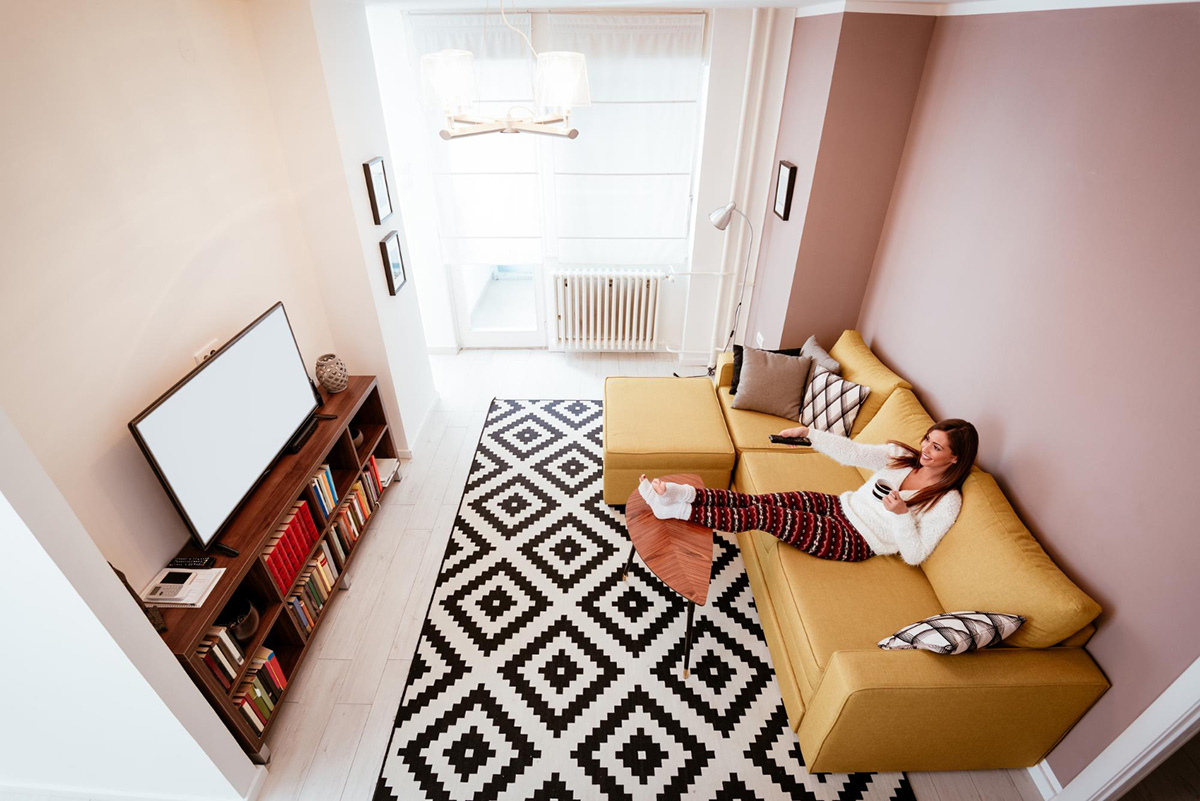 As the saying goes, the devil is in the details, and nothing could be further from the truth when it comes to decorating your apartment. One of the often-overlooked details that can transform the look and feel of your apartment is the rug. Rugs can serve more than just practical purposes of keeping your floor warm and protected. They can also add color, texture, and art to your apartment. In this blog, we'll explore creative ways to use rugs as art to redefine your apartment.
1. Layer Rugs
Layering rugs is an emerging interior design trend that involves placing multiple rugs on top of each other, in an intentional manner. Layering rugs creates depth, texture, and dimension in a room while adding color and patterns. The key is to use rugs with varying textures, colors, and patterns to create a cohesive yet eclectic look.
2. Hang Rugs on Walls
Hanging a rug on the wall is an affordable way to add a statement piece of art to your apartment. Rugs can be hung in various ways, including using adhesive strips, picture hangers, or curtain rods. When hanging a rug on the wall, it's important to choose one with a bold pattern or enough texture to create visual interest.
3. Create a Gallery Wall with Rugs
If you have multiple rugs that you love, consider creating a gallery wall with them. Start by choosing rugs with complementary colors and patterns, and then hang them on a blank wall in a creative arrangement. To create a cohesive look, ensure that the rims of the rugs are evenly spaced, and add some framed pictures or artwork in between the rugs.
4. Use Rugs as a Backdrop
Whether you're taking pictures for your Instagram feed or just want to create a focal point in your living room, using a rug as a backdrop is a great way to add depth and interest to your space. Choose a rug with a unique pattern or texture and place it behind your couch, bed, or any desired area. It will add depth to your space and draw attention to the items in front of it.
5. Create a Cozy Nook with a Round Rug
One common mistake in apartment decorating is forgetting to create a cozy nook. A cozy nook is a designated, cozy space where you can relax and unwind. One way to create a cozy nook is to use a round rug underneath a comfortable chair or couch, adding pillows and throws to accessorize. This makes for a perfect reading or resting space in your apartment.
Conclusion
In conclusion, rugs can serve as beautiful, artistic accessories in your apartment. Layering rugs, hanging rugs on walls, creating a gallery wall with rugs, using rugs as a backdrop, and creating a cozy nook with a round rug are all excellent ways to use rugs as art to redefine your apartment's look and feel. When selecting a rug, make sure to choose one (or multiple) that speaks to you, reflects your personality, and complements the rest of your décor. Don't forget rugs can also be functional, so consider the type of rug suitable for high traffic areas or animal-friendly. With these tips, you are on your way to creating a beautiful, curated apartment space using rugs as art. If you are looking for apartments for rent in Ft Myers, FL, Contact Millennium Apartments today to schedule a personal tour.