Transform Your Bathroom with these Organization Ideas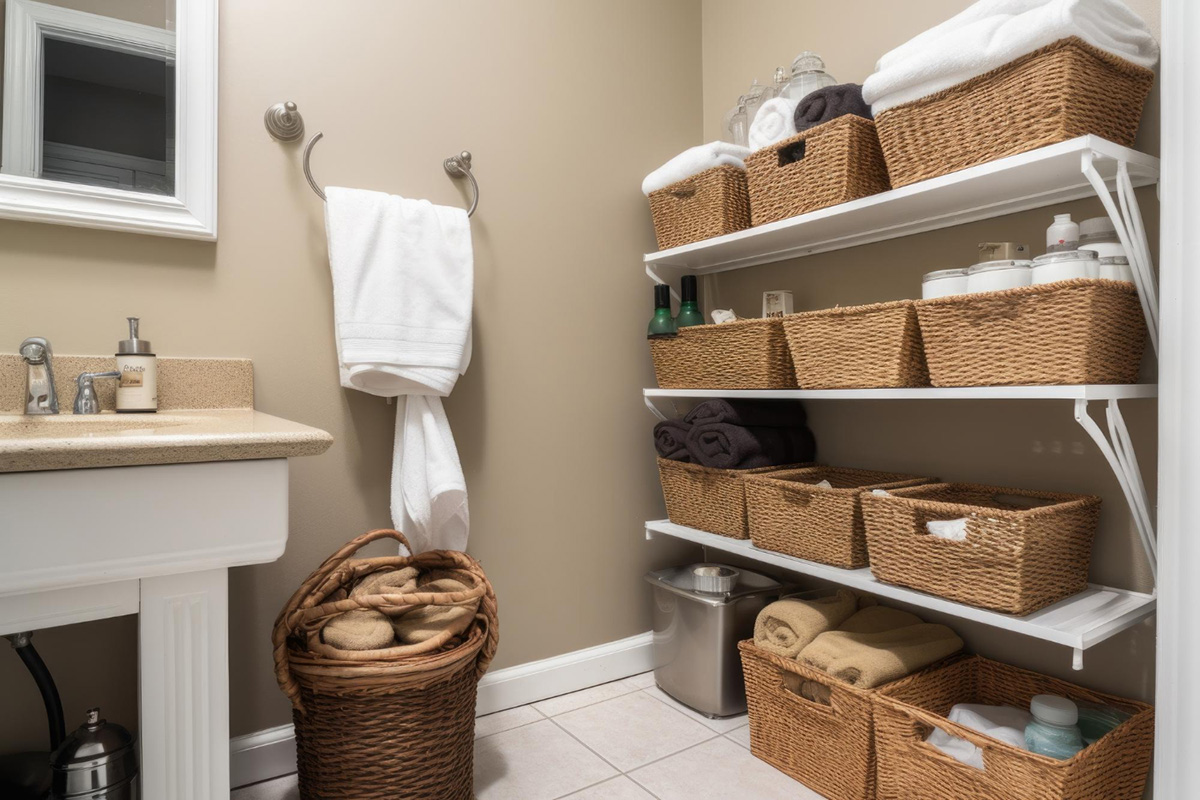 The bathroom is one of the most important rooms of a house or apartment, yet it's also one of the most challenging to keep organized. Since it's where you get ready for the day and unwind for the night, it's important to have a well-organized and functional bathroom. Fortunately, there are many quick and easy tips and tricks to help you keep your bathroom clean and tidy. From decluttering and maximizing space to incorporating smart storage solutions, these organization ideas will help transform your bathroom into a space that's both beautiful and functional.
1. Decluttering is Key
Before organizing your bathroom, start by decluttering. Go through your cabinet, drawers, and any other storage spaces, and get rid of any expired products, unused items, and things that you no longer need. You can also get rid of duplicates and products that you never use. This process will help you free up some space and make it easier to organize your bathroom.
2. Maximize Your Space
Bathrooms are usually small, so it's important to maximize the space you have. You can create extra storage space by using a shower caddy, over-the-toilet shelves, and under-sink organizers. You can also hang a multi-tiered shelf or a basket on the wall to add more storage space without taking up valuable floor space.
3. Use Drawer Organizers
Drawers are often a breeding ground for clutter and disorganization. To keep your bathroom cabinet drawers clean and tidy, use drawer organizers. You can find them in various sizes and shapes to fit your specific needs. Use them to organize your makeup, hair tools, and skincare products. Not only will it help you save time looking for things, but it will also keep your bathroom organized and neat.
4. Make Use of Wall Space
One of the often-underutilized spaces in the bathroom is the wall. You can use the wall to hang hooks, shelves, and bins to store toiletries and towels. You can also hang a magnetic strip to store tweezers, clippers, and other small metal items. This will free up more space in the cabinets and drawers.
5. Keep Things Clean
Doing a quick cleaning session every day can make a big difference in keeping your bathroom organized. Wipe down surfaces, clean the sink and toilet, and put everything back in its designated place. This will make it easier to keep things organized in the long run.
Conclusion
By incorporating these tips and tricks, you can transform your bathroom into a space that's both beautiful and functional. The key is to declutter, maximize space, use drawer organizers, make use of wall space, and keep your bathroom clean. With a little effort, you'll have a well-organized bathroom that's a joy to use. So, why wait? Follow these tips and start organizing your bathroom today!
Looking for apartments for rent in Ft Myers, FL? Contact Millennium Apartments to schedule a personal tour. Our apartments offer spacious floor plans and ample storage space to help you stay organized and make the most of your living space.