Tips and Tricks for Decorating on a Budget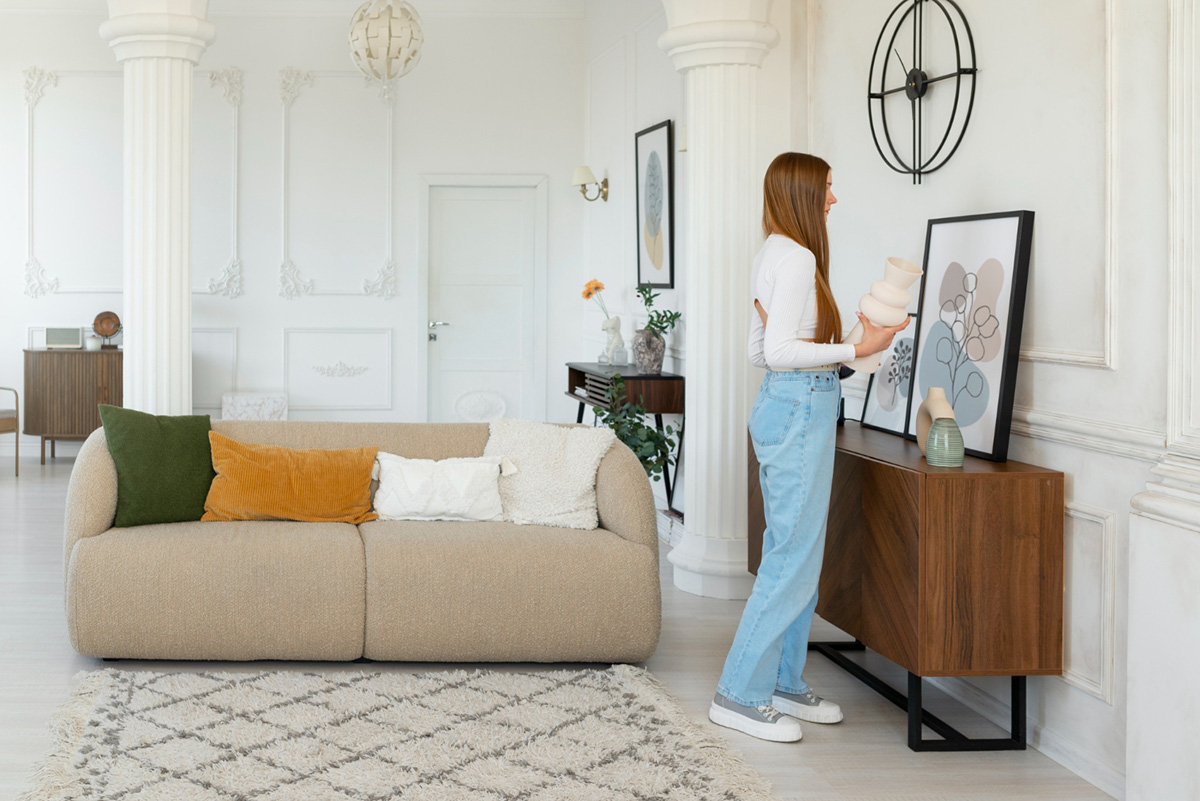 Decorating can be an exciting task, but it can also be expensive. When you have a tight budget, the task of decorating your home can seem daunting. However, with a few smart strategies and tricks, you can create a beautiful and personalized space without breaking the bank. In this blog post, we'll cover some great tips and tricks for decorating your home on a budget.

1. Repurpose Items
One great way to save money on decor is to repurpose items you already have. For example, you can use old glass jars as vases or candle holders. Or, turn an old ladder into a unique bookshelf. Get creative and think about ways you can use items you already have in a new and creative way.
2. Shop Around
Another great tip is to shop around for the best deals. Don't just stick to one store or brand. Keep an eye out for sales, thrift shops or garage sales can be great places to score unique finds at a fraction of the cost. You can also check out online marketplaces like Craigslist and Facebook Marketplace for great deals on second-hand items.
3. DIY Artwork
Creating your own artwork is a cheaper alternative to buying expensive pieces from a gallery or department store. You can create beautiful canvas paintings or make a gallery wall with family photos. Pinterest has a plethora of DIY ideas and tutorials, so go ahead and unleash your inner artist.
4. Play with Lighting
Lighting can make a huge impact on the feel and look of your home. Instead of buying fancy light fixtures, incorporate string lights or go for a simple floor lamp. Add some dimmer switches to create a cozy atmosphere, or buy some new shades for your existing lamps to give them a new look.
5. Add Greenery
Greenery is an inexpensive way to add life and warmth to a space. You can go for low-maintainance houseplants or even place small herbs on your kitchen windowsill. Take a stroll in a park or garden center and pick up some greenery that can brighten up your space while keeping it eco-friendly.
Conclusion
Decorating on a budget may seem like a daunting task, but with these simple tips and tricks, you can create your dream home without spending a fortune. Remember to shop around, get creative with what you already have, and DIY whenever possible. Take your time when decorating, and don't be afraid to mix and match styles and colors until you find what you love. Happy decorating! And if you're interested in apartments in Ft Myers, FL, contact Millennium Apartments today to schedule a personal tour.