Tips and Ideas for a Bathroom Upgrade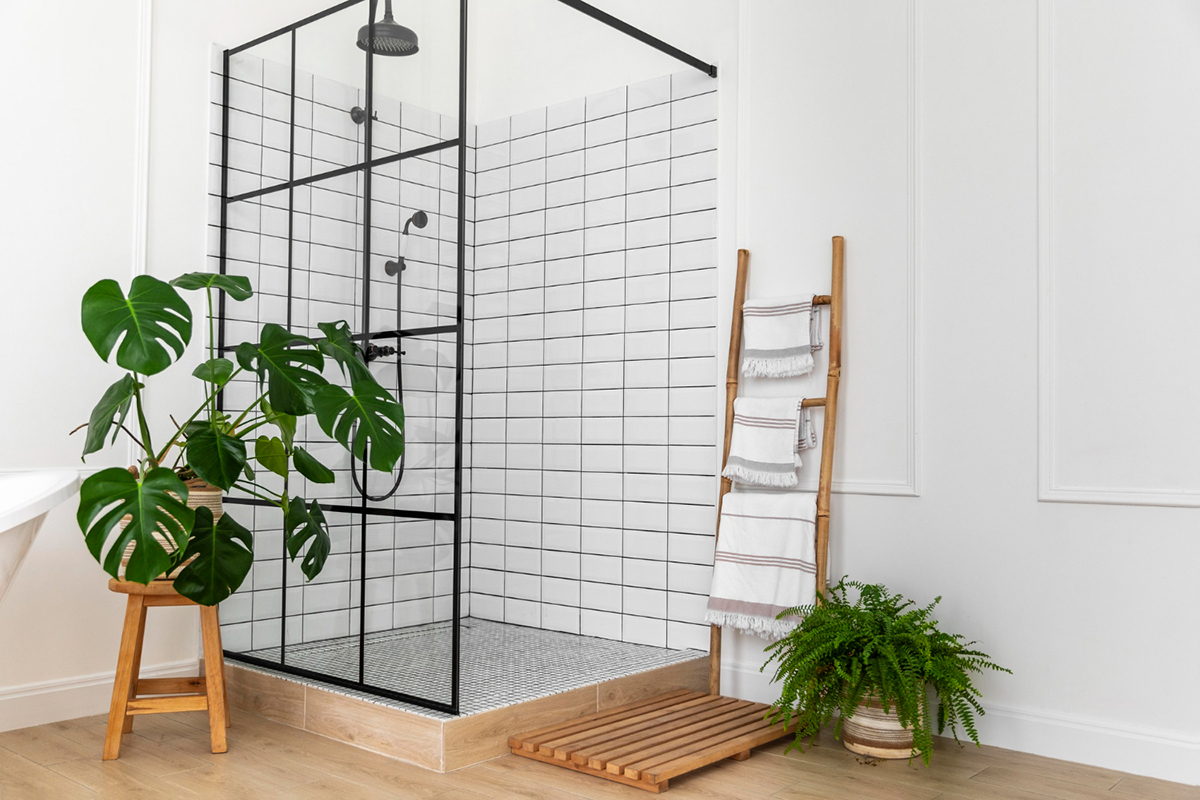 When was the last time you upgraded your bathroom? For many of us, it's an area we tend to forget about. We venture into our bathroom to do our daily routine, take a shower, and leave. However, we don't realize how much time we spend in there until we renovate it!
An upgrade to our bathroom can be the perfect way to refresh your surroundings and add a little more comfort to our everyday routines.
If you're looking for affordable ways to upgrade your bathroom, you've come to the right place! In this blog post, we'll be both informative and helpful to you. Our tips and ideas can be achieved on a budget and will completely change the look of your bathroom!
1. Create a Spa-Inspired Haven
Do you love the idea of having a relaxing spa experience without having to leave your house? Why not create a spa-inspired bathroom? You can use natural accents, such as a wooden vanity or potted plants, to bring the outside in. A great way to include accessorizing items like wooden soap dispensers or bamboo toothbrush holders is an excellent start to get that natural vibe and give life to your bathroom. You can also install a rainfall showerhead and a few scented candles to create the ambiance of a spa!
2. Repaint the Bathroom Walls
If you want a quick and affordable update for your bathroom, painting the bathroom walls is a great option. Neutral shades or pastel colors are popular choices for bathrooms and add to the welcoming, soothing ambiance. Not to mention that painting your bathroom is relatively inexpensive and can be done with a few tools bought from any hardware store near you.
3. Upgrade your Bathroom Fixtures
Are your bathroom fixtures aging, rusted, or worn out? You can upgrade them without actually putting in a lot of effort and money into it. Purchasing new towel holders, a toilet paper holder, and a showerhead is quite affordable, and you can get these items in a wide range of styles and designs. It's a great way to add a little bit of stylishness to your bathroom while maintaining functionality too!
4. Install New Lighting
Lighting can have a massive impact on how your bathroom looks and feels. So, why not consider swapping out plain bulbs for something more designer and stylish? You can install new vertical lights or even go for glowing accents such as backlit mirrors or subtle led lights around the ceiling to create a softer lighting feature. You can be creative with it and make your bathroom look perfect with lighting spots.
5. Accessorize!
Accessorizing can be a cost-effective and stylish way to transform your bathroom in a short amount of time. Adding new towels and bath mats to the mix can create a fresh and homely feel. Additionally, you can select new accent pieces such as a brightly colored shower curtain or a piece of wall art that matches the whole aesthetic of the bathroom. All of which can change up it's look and feel in no time.
Conclusion
A bathroom upgrade can be both exciting and daunting, but it's always worth the effort in the end. Whether you're working on a small or larger budget, the above-mentioned tips and ideas are great for refreshing your bathroom to give it that new life you're looking for.
So why not try them out today for yourself? With a few simple changes such as new lighting, updated fixtures, some new accessories, and a fresh coat of paint, you can transform your bathroom into a relaxing and inviting setting that you would love to relax in. Upgrade your bathroom today and feel the difference! If you're looking for apartments in Ft Myers, FL, contact Millennium Apartments today to schedule a personal tour.