Space-Saving Appliances for Small Kitchens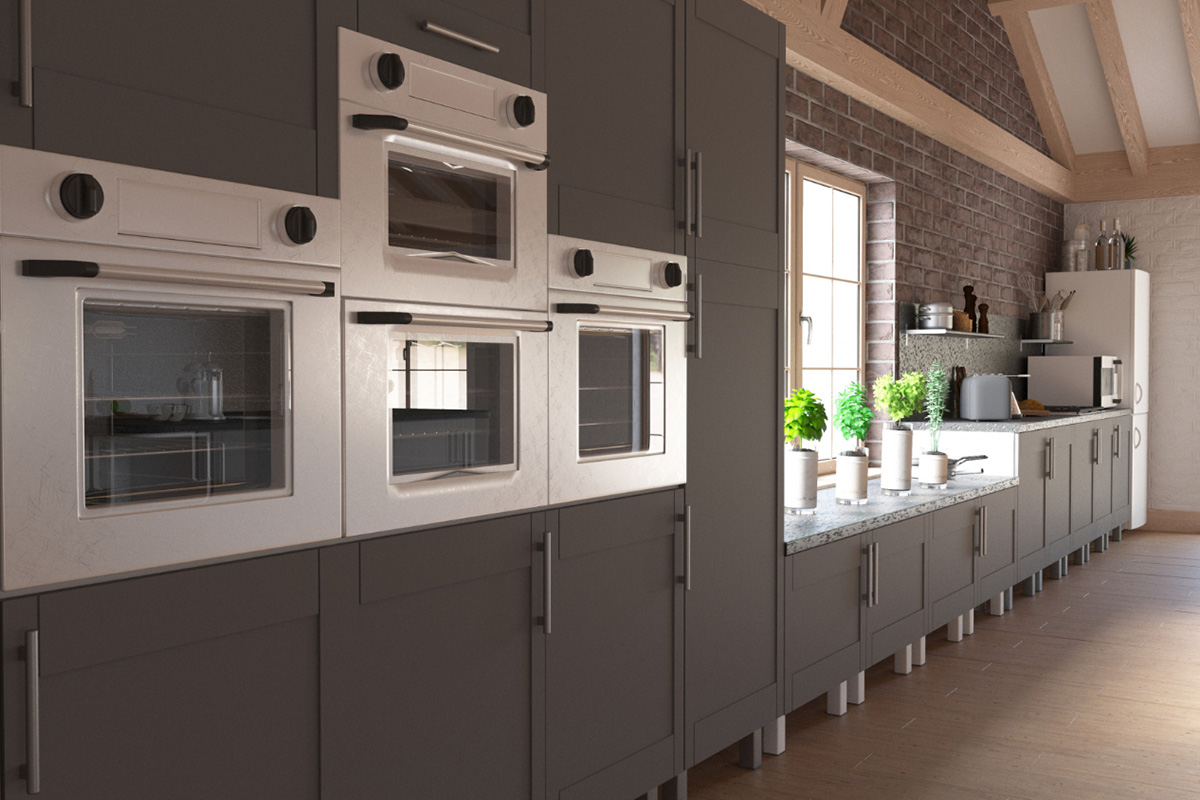 Living in a city comes with its own set of advantages and disadvantages, and a compact kitchen is one of them. Small kitchens can be a struggle, but with the right appliances, you can transform your tiny space into a functional one. In this blog post, we will share some space-saving appliances for small kitchens that will surely make your life easier.
1. Compact Refrigerators
A full-size refrigerator can take up valuable counter space, but a compact refrigerator can provide all the functionality without hogging your entire kitchen. Compact refrigerators come in several sizes, so you can choose one that is perfect for your space. You can opt for a mini-fridge or a under-counter refrigerator, depending on your needs.
2. Wall Ovens
Wall ovens are a perfect space-saving appliance for small kitchens. They can easily fit into a vertical space in the wall, allowing you to save space for other appliances. Wall ovens come in various sizes and types, so you can choose one that suits your cooking habits. Whether you want a conventional oven or a convection oven, you can find one that fits your needs.
3. Dishwashers
We all know how tedious it is to clean the dishes by hand, but in a small kitchen, there may not be enough counter space for a full-size dishwasher. Compact dishwashers are a great solution for this problem as they offer the same functionality as a regular size dishwasher, but their size is just a fraction of it. They can easily fit into a small space under the counter or in a cabinet.
4. Induction Cooktops
Induction cooktops have revolutionized the cooking industry. They are not only efficient but also save space in a small kitchen. The induction cooktops can be installed into the countertop, leaving no extra space to be occupied in the kitchen. In addition to their space-saving feature, they are also highly energy-efficient and safe.
5. Multi-Functional Microwave Ovens
Microwave ovens are ubiquitous in almost every kitchen, but the problem arises when you neither have enough counter space nor wall mount area for a conventional oven. But what if you could have a microwave oven that doubles as a convection oven and an air fryer? These multi-functional microwave ovens are the perfect solution for small kitchens, as they can save space and reduce clutter.
Conclusion
Transforming a small kitchen into a functional one seems like a herculean task, but with the right appliances in place, you can achieve it without much effort. Choosing space-saving appliances such as compact refrigerators, wall ovens, dishwashers, induction cooktops, and multi-functional microwave ovens can help you maximize every inch in your kitchen for better functionality and aesthetics. We hope this blog post has helped you find the perfect appliances for your small kitchen. If you are looking for apartments for rent in Ft Myers, FL ? Contact Millennium Apartments today to schedule a personal tour.