Quick Tips for Cleaning Hardwood Floors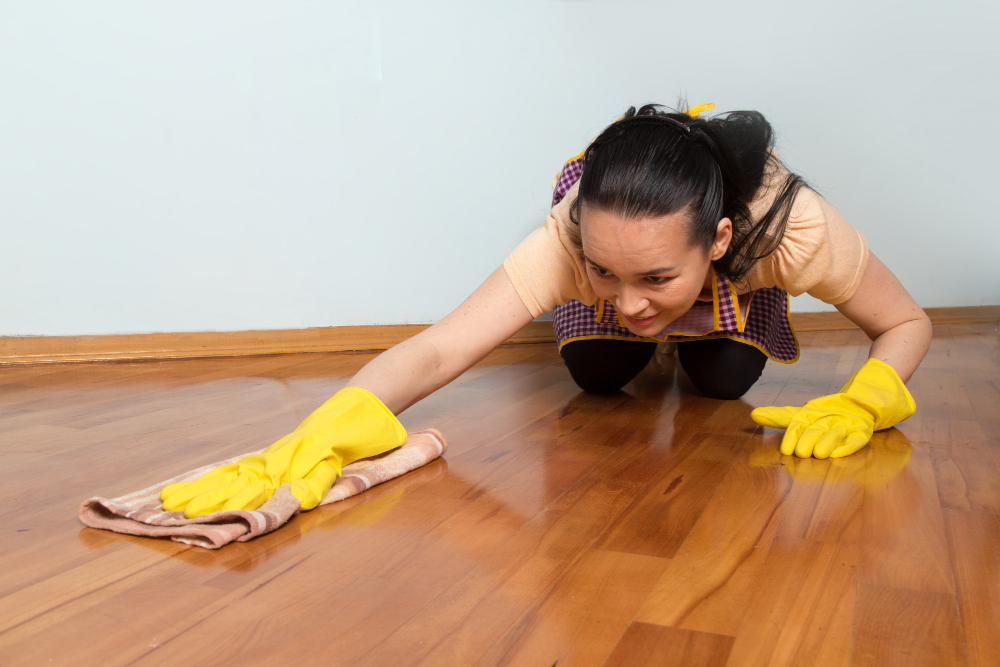 Hardwood floors add a touch of elegance to any home, making them a popular choice among homeowners. However, keeping them clean can be tricky, especially if you're not familiar with the right cleaning techniques. This is why we've put together a list of quick tips for cleaning hardwood floors. These tips will help you keep your floors looking shiny and new for years to come.
1. Use a soft-bristled broom or a vacuum cleaner with a soft brush attachment to remove dust and dirt from the floor. Avoid using a regular broom, as its bristles can scratch the surface of the floor. Similarly, do not use a vacuum with a beater bar, as it can also cause scratches. Vacuuming and sweeping are important as they remove dirt and grit that can cause scratches on the floors. It is best to make this a daily habit and one regular part of your cleaning routine.
2. Wipe up spills and stains as soon as they happen. Liquids can seep into the gaps between hardwood planks and can cause permanent damage. Using a dry or slightly damp cloth, gently clean up any spills, and then use a dry cloth to wipe the area dry.
3. Use a hardwood floor cleaner that is specifically designed for use on hardwood floors. Regular household cleaners, especially those with harsh chemicals, can damage the finish or leave a dulling residue. Be cautious in selecting the right cleaner that is intended to be used specifically for the type of hardwood in your home.
4. Use a microfiber mop and a bucket of water to clean hardwood floors. The water should be slightly warm and should be spread over small sections of the floor. Make sure the microfiber mop is only slightly damp as excessive moisture can damage hardwood floors. Finish off areas cleaned with a microfiber mop with a dry towel.
5. Place carpets and rugs in high-traffic areas, such as hallways or entryways, to reduce wear on your hardwood floors. Carpets and rugs offer protection against dirt, grit, and scratches. Ensure it is a non-slip pad when placing this on the floor. Like you would vacuum wood floors, make sure your regularly shake out carpets and rugs to avoid a build-up of dust and dirt that can easily shift underneath.
Conclusion
Hardwood floors are a beautiful investment for any homeowner to make, but it takes effort to maintain their beauty. The tips shared above will help you care for your hardwood floors effectively. Whether you are sweeping to polishing these floors, the key to keeping hardwoods looking great is consistent gentle care. If you are looking to rent an apartment in Fort Myers, FL, contact the local experts at Millennium Apartments to schedule a tour and discuss your leasing options. With these tips and tricks in hand, you can keep your apartment looking stunning for years to come.