Must-Have College Apartment Essentials for Every Student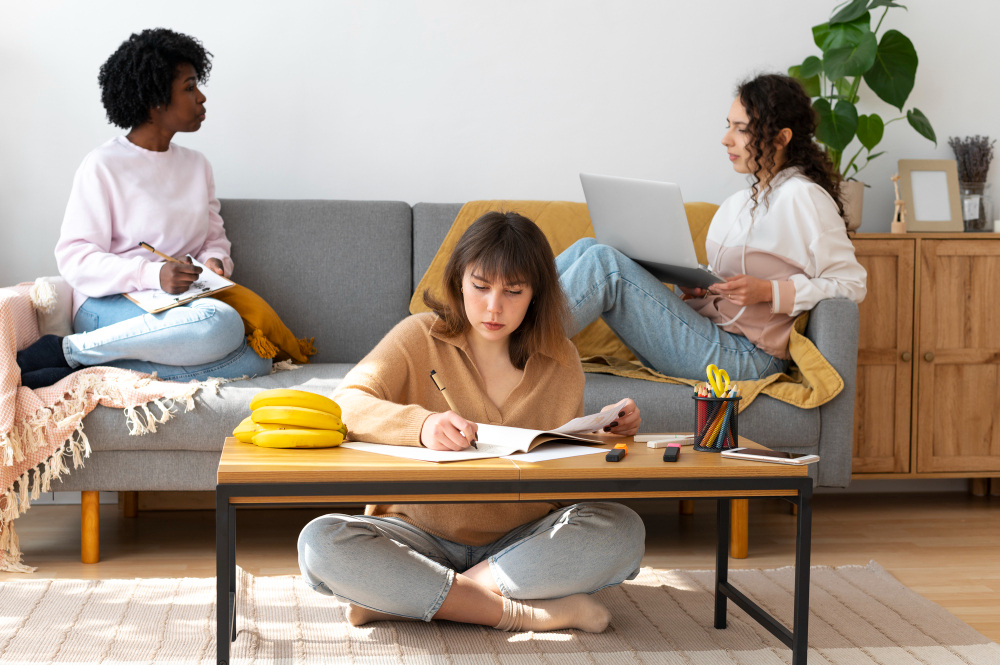 Moving to college is an exciting time, and one of the most exciting parts is decorating and organizing your apartment. But don't let the excitement get the best of you and forget about the essentials! College is the time to learn time management, and you don't want to waste your time and money running to the store every week for something you forgot. That's why we've made a list of the must-have college apartment essentials for every student.

1. Basic kitchen supplies
College students don't usually have a lot of space, but just a few kitchen items can go a long way! You'll need a set of silverware, a few plates, a microwave-safe bowl, and a coffee mug. You can also invest in a small set of pots and pans and some basic utensils, such as a spatula and a whisk. Don't forget about cleaning supplies, such as dish soap and sponges.
2. Bedding and towels
When you're moving to college, it's important to remember that you'll need to bring your bedding and towels. You'll need a set of sheets, a comforter, and a pillowcase. For towels, you'll need at least two: one for your body and another for your face. Don't forget to bring hand towels too!
3. Cleaning supplies
College apartments can get pretty messy, but you can avoid unwanted roommates (i.e., bugs and mold) by having a cleaning kit. You'll need a broom, a dustpan, a mop, and cleaning sprays. Don't forget about a trash can too!
4. Power strips and surge protectors
With all the electronics that you'll need to power your college life, you'll need more outlets than you likely have in your apartment. Invest in some power strips and surge protectors to avoid overloading your outlet. The last thing you want is for your computer or phone to shut down during an important assignment.
5. Storage solutions
One of the challenges with living in tight quarters is the limited storage space, but there are solutions! Over-the-door hooks, space-saving hangers, and shoe organizers can help maximize your storage capacity.
Conclusion
Moving to college is an exciting time, and it can be tempting to focus on the fun stuff like decorations and posters. But don't forget about the essentials! By investing in essential items, you can ensure a comfortable and organized college life. As you start packing, make sure to include basic kitchen supplies, bedding and towels, cleaning supplies, power strips and surge protectors, and storage solutions. These items will make your transition to college life a lot smoother. Happy packing! If you're looking for apartments for rent in Ft Myers, FL, contact Millennium Apartments today to schedule a personal tour.