Ideas for Small Bathrooms To Try in Your Apartment Today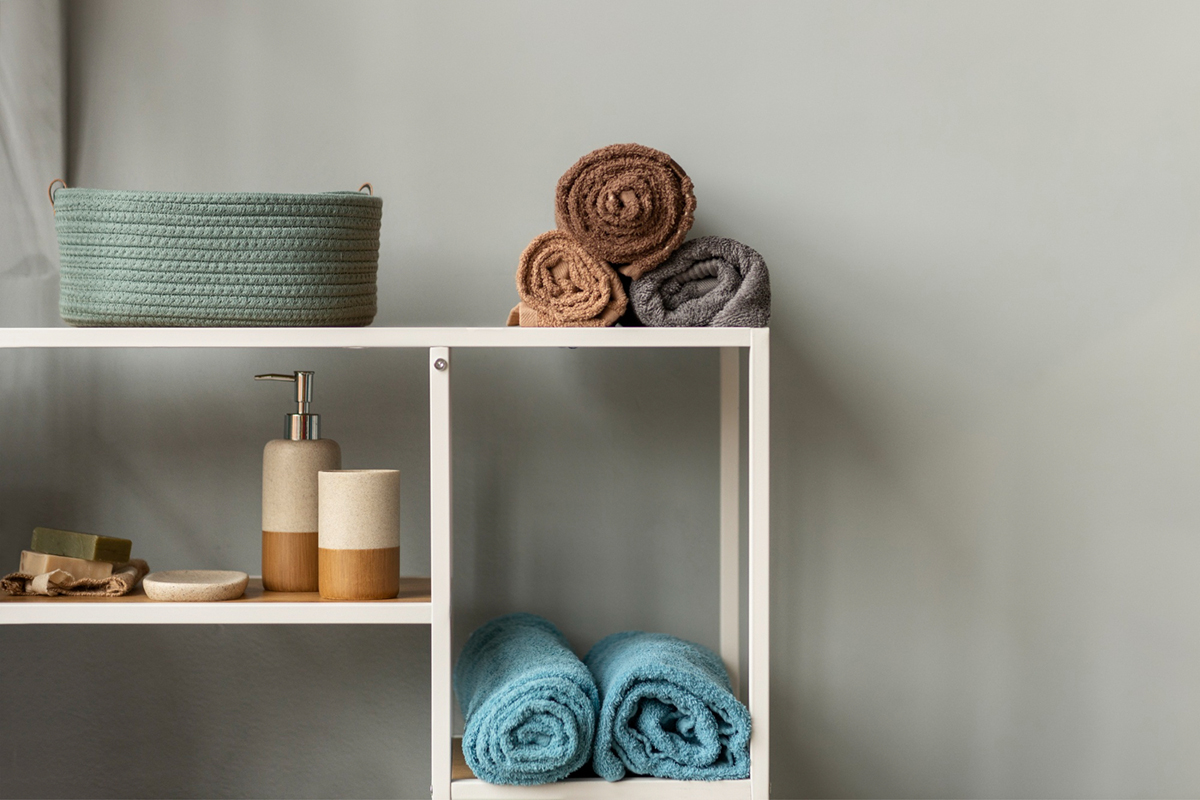 Living in an apartment can be a great experience, but sometimes space can be limited, especially in the bathroom. However, with some creativity and smart planning, you can make the most of even the smallest bathrooms. In this blog post, we'll give you some great ideas for small bathrooms that you can try in your apartment today. By implementing these ideas, you'll be able to make your space feel more comfortable and functional.
Maximize Storage Space
When it comes to small bathroom ideas, storage is key. One practical way to create more storage space in your bathroom is to install shelves or cabinets on the walls. You can also use over-the-toilet shelves or baskets to store towels, toiletries, and other items. You can even utilize the space behind the door with an over-the-door organizer to keep your supplies in one place.
Embrace Minimalism
A cluttered bathroom can make a small space feel even smaller. To increase the sense of space, consider embracing a minimalist approach. This means keeping only what you need in the bathroom and ensuring that it's neatly organized. You can also opt for sleek, minimalistic fixtures, such as a frameless shower door or a pedestal sink.
Use Light Colors
Light colors are great for small spaces because they help to make the room feel more open and spacious. You can paint the walls a light color or use light-colored tiles in the shower or on the floor. Additionally, adding mirrors or other reflective surfaces to your bathroom can help to reflect light and create the illusion of more space. You can even go for a whole wall of mirrors to make the room seem bigger.
Get Creative with Lighting
A well-lit bathroom can help to brighten up a small space and make it feel less cramped. Experiment with different lighting options, like wall sconces or recessed lighting, to find what works best for your bathroom. Lighting under cabinets or under vanities can help to add an extra glow and ambiance.
Make the Most of Your Shower Space
If you have a small bathroom, your shower can take up a significant amount of space. However, you can make the most of this area by installing a corner shower or a shower stall with a curved glass door, which takes up less space than a traditional shower curtain. Furthermore, you can use the wall space in the shower for shelving or storage to keep everything organized and easily accessible.
Conclusion
Making the most out of your small bathroom can be challenging, but by following these tips, you can turn your space into an area that is both functional and attractive. Incorporating storage solutions, adopting a minimalist approach, using light colors, getting creative with lighting and configuring a shower that works within the space can all help to make your bathroom feel larger and more welcoming. If you're looking for apartments for rent in Ft Myers, FL, Millennium Apartments can help you find your perfect home with a bathroom that meets your needs. Contact us today to schedule a personal tour and take the first step towards your dream bathroom.