How to Host the Perfect Housewarming Party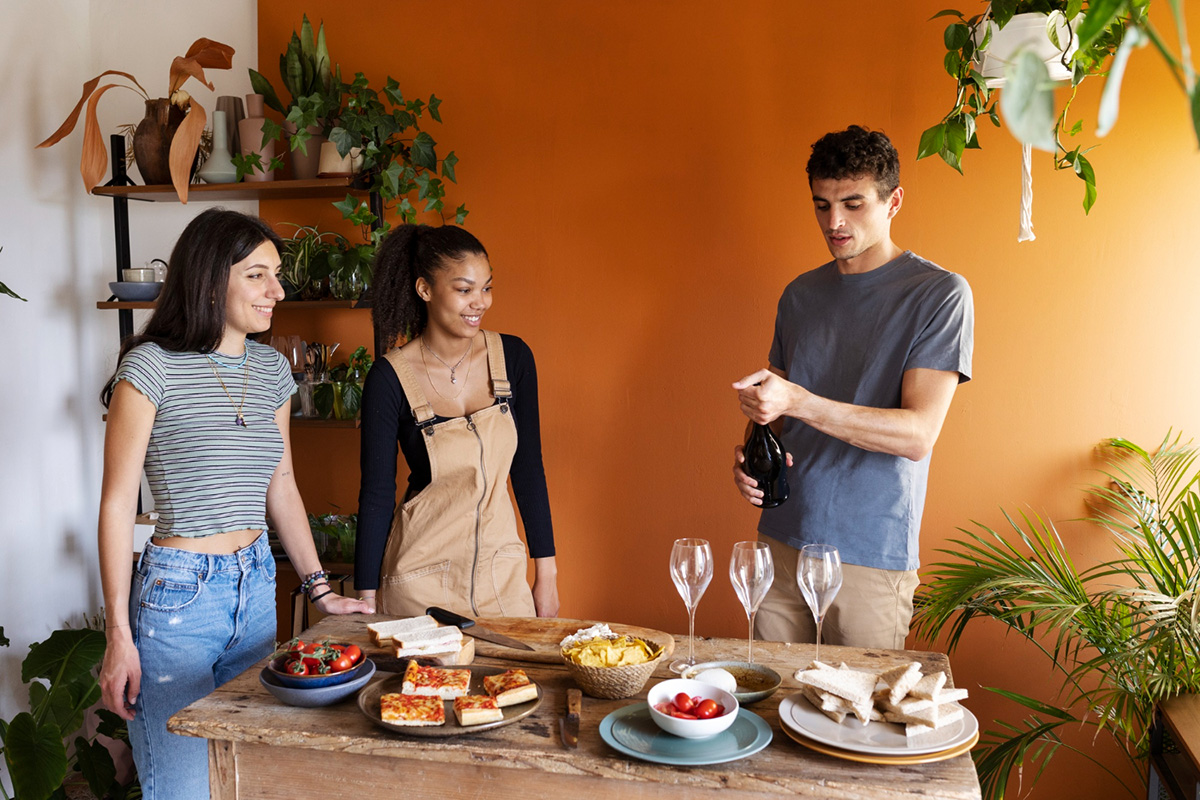 Moving into a new home is a huge milestone, and it deserves to be celebrated with a housewarming party. However, hosting one can seem intimidating – after all, you want your first impression at your new place to be a good one! Here are some tips to help ensure that your housewarming party goes off without a hitch.

Guest List
The most important aspect of any successful party is the guest list. The size of your guest list should depend on the size of your new home; if you're living in an apartment for rent in Ft Myers, FL, then you may want to keep the guest list relatively small so as not to overwhelm your space. Make sure to invite friends and family who have been supportive throughout the move – they'll be more likely to bring meaningful housewarming gifts like picture frames or plants.
Food & Drinks
No matter how big or small your housewarming bash is, food and drinks are essential. While you don't need to provide an elaborate meal for every single guest, it's always nice to have some snacks available for guests who arrive early or stay late. Finger foods like chips and dip, fresh fruit and veggies, mini sandwiches, or pretzels are always crowd-pleasers. If you can afford it, having someone cater the party can make things much easier – but if not, there are plenty of easy recipes out there that will impress your guests without breaking the bank. As far as drinks – beer, wine, and soft drinks should do just fine!
Activities & Entertainment
For added fun at your housewarming shindig, consider providing some activities or entertainment for guests. A few board games scattered around the room could be great conversation starters; if you like karaoke (or know someone who does), having a karaoke machine set up in an unobtrusive corner could provide hours of fun; or you could even hire a local musician or DJ to liven things up! Just remember that although these activities may add excitement and pizzazz to the event – they should never detract from its primary purpose: getting together with friends and family in celebration of your new residence!
Conclusion
Hosting a housewarming party doesn't have to be stressful or expensive – just follow these simple tips! From deciding who gets invited and what food/drinks will be served at the event to providing entertainment options for guests once they arrive – by following these guidelines and planning ahead of time you can make sure that everyone has a great time at your gathering! So go ahead - contact Millennium Apartments today about apartments for rent in Ft Myers FL - get settled into your new place - then get ready for an unforgettable evening with friends & family! Enjoy!