How to Host a Small Apartment's Housewarming Party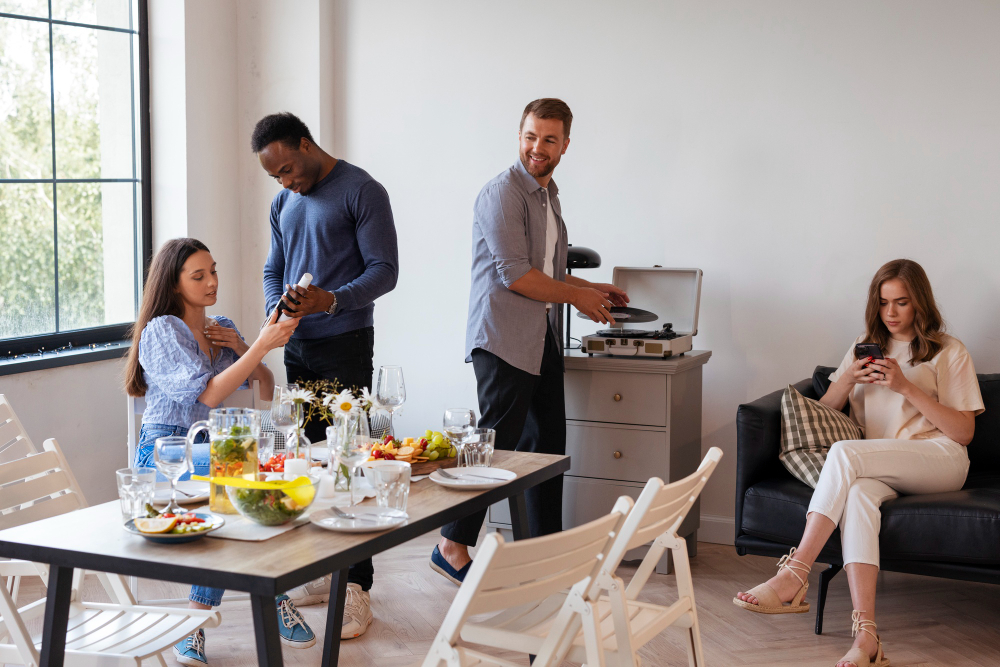 Moving into a new apartment is always exciting. After you've settled in, you may want to host a small housewarming party to show off your new space to friends and family. But how do you throw a memorable get-together when you're working with limited square footage? Here are some tips on how to host a small apartment's housewarming party.

1. Set a guest limit
The first step in hosting a small apartment's housewarming party is to decide how many people you can comfortably accommodate in your space. A general rule of thumb is to invite no more than one person for every 10 square feet of your apartment. So, if your apartment is 800 square feet, you should aim to invite no more than 80 people. Keep in mind that people will likely group together in certain areas, so make sure to spread out the party by designating different areas for socializing.
2. Keep the menu simple
Since you'll be hosting in a small apartment, you'll need to carefully consider your menu. Keep things simple by serving light bites and snacks that can be easily passed around. Charcuterie boards, dip platters, and mini sandwiches are always a hit. For drinks, consider a self-serve bar or a pre-made signature cocktail. And don't forget to have plenty of non-alcoholic beverages on hand for designated drivers and non-drinkers.
3. Create a cozy ambiance
One of the biggest challenges of hosting a party in a small apartment is making sure everyone is comfortable. Create a cozy atmosphere by using warm lighting, like string lights or candles, and by adding pillows and throw blankets to your seating area. Use colors and textures to add visual interest and make your space feel inviting. Consider buying or renting furniture specifically for the party, such as low seating or cocktail tables.
4. Plan entertainment
A housewarming party is a great opportunity to show off your new space, but it can also be a chance to show off your personality. Plan some fun and interactive entertainment to keep your guests entertained. Consider hiring a local musician or DJ, setting up a DIY photo booth, or hosting a game tournament. Whatever you decide, make sure it's something that fits your personality and the size of your apartment.
5. Send out invitations
You can't have a party without guests! Now that you've planned the logistics of your party, it's time to send out invitations. Keep it simple with an online invitation service like Evite or Paperless Post. Be clear about the date, time, and location of your party, and ask that your guests RSVP so you can get an accurate headcount.
Conclusion
Hosting a small apartment's housewarming party can be a challenge, but it's also a great opportunity to show off your new space and entertain your friends and family. By setting a guest limit, keeping the menu simple, creating a cozy ambiance, planning entertainment, and sending out invitations, you can throw a memorable party in your limited space. Happy entertaining! If you're looking for apartments in Ft Myers, FL, contact Millennium Apartments today to schedule a personal tour.