How to Celebrate in Your Apartment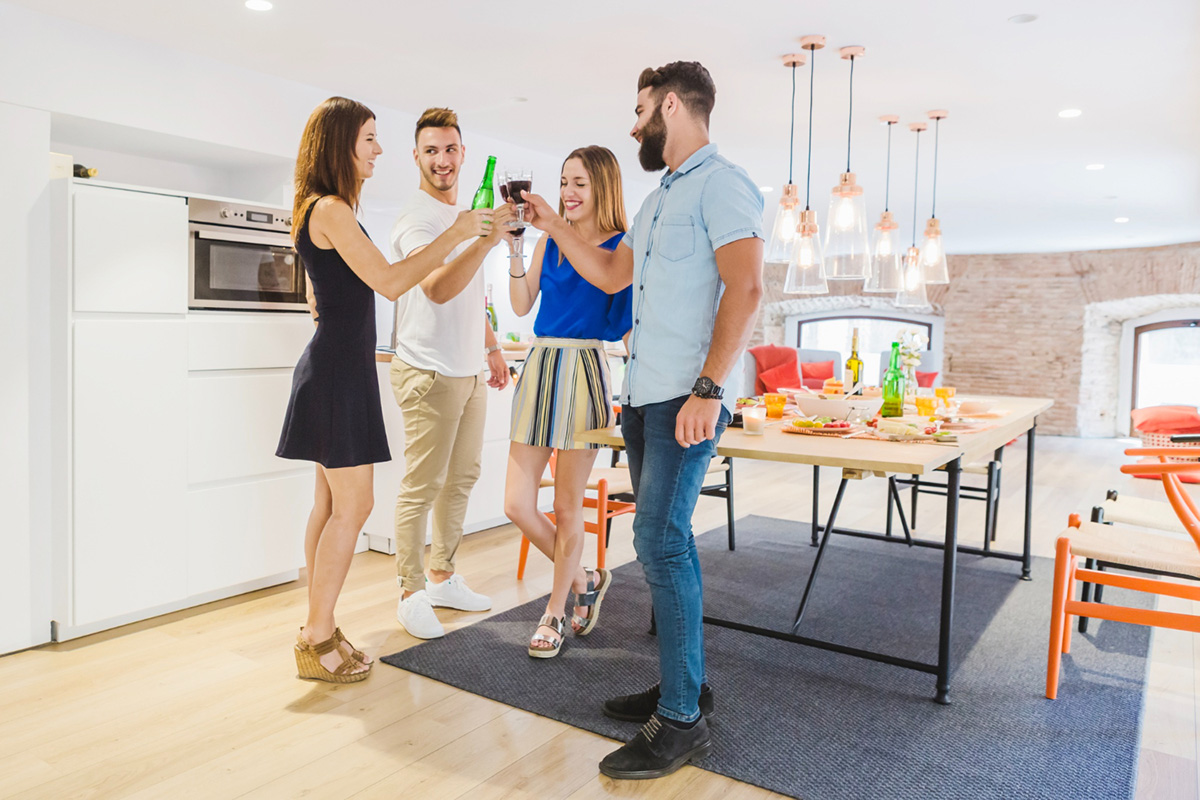 In these trying times, it is hard not to feel the weight of the world on your shoulders. And when you add in the stress of celebrating, it can seem almost impossible. But what if you didn't need to leave the comfort of your own apartment to celebrate? That's right; you can celebrate right in your apartment! Whether it's a birthday, anniversary, or just because, it is possible to have a great celebration – even without leaving your home. In this blog post, we will be sharing tips on how to celebrate in your apartment and make the most out of your space.
1. Set the tone with decorations
No celebration is complete without decorations! Even though you might not be able to celebrate at a fancy event venue, you can create a festive atmosphere right in your apartment. You can set up balloons, banners, and other decor items to create a celebratory mood. Ensure that you use bright colors and patterns to add some personality to your space. You can also play some upbeat music to add some excitement and energy to the environment.
2. Pick a theme
Choosing a theme for your celebration can make it feel more personalized. For example, if you are celebrating a birthday, you might choose a particular color scheme or party theme. You can pick a movie, game, or book that you all enjoy and plan activities around it. The possibilities are endless! Having a theme can create a more cohesive feeling throughout the entire event.
3. Plan your menu
The food is an essential part of any celebration. You can cater your food or create a food list to make in your kitchen. Consider finger foods like chips and dip, sliders, and small versions of your favorite meals. Arrange your food in a creative way using themed dishes and platters. You can also find exotic recipes that you've never tried before for an added feeling of adventure.
4. Create a photo booth
Set up a spot in your apartment to serve as a photo booth for your guests. This is a great way to capture memories and create keepsakes from your celebration. You can use props for your guests to create fun and playful photos. Your backdrop can be a wall with decorations or a solid color sheet hung up. Don't forget to consider different lighting options to add to the experience.
5. Consider virtual guests
If you have friends who were not able to attend in-person, consider having them join in on the festivities virtually. You can use video chatting platforms like Zoom or Skype to live-stream your celebration. Don't forget to send them an invitation and remind them of the theme or dress code if there is one. You can place them in ongoing conversations with your in-person guests to make an inclusive and fun experience.
Conclusion
Celebrating at home can be just as exciting and fun as a celebration at an event venue. With these tips, you'll be able to turn your apartment into the perfect party venue. Whether it's a large milestone or a small gathering with friends, there are many ways to celebrate at home in style. So, grab some decor items, create a menu, and get ready to celebrate right in the comfort of your home. Happy party planning! If you're looking for apartments for rent in Ft Myers, FL, contact Millennium Apartments today to schedule a personal tour.