Fun Ideas when Redecorating Your Apartment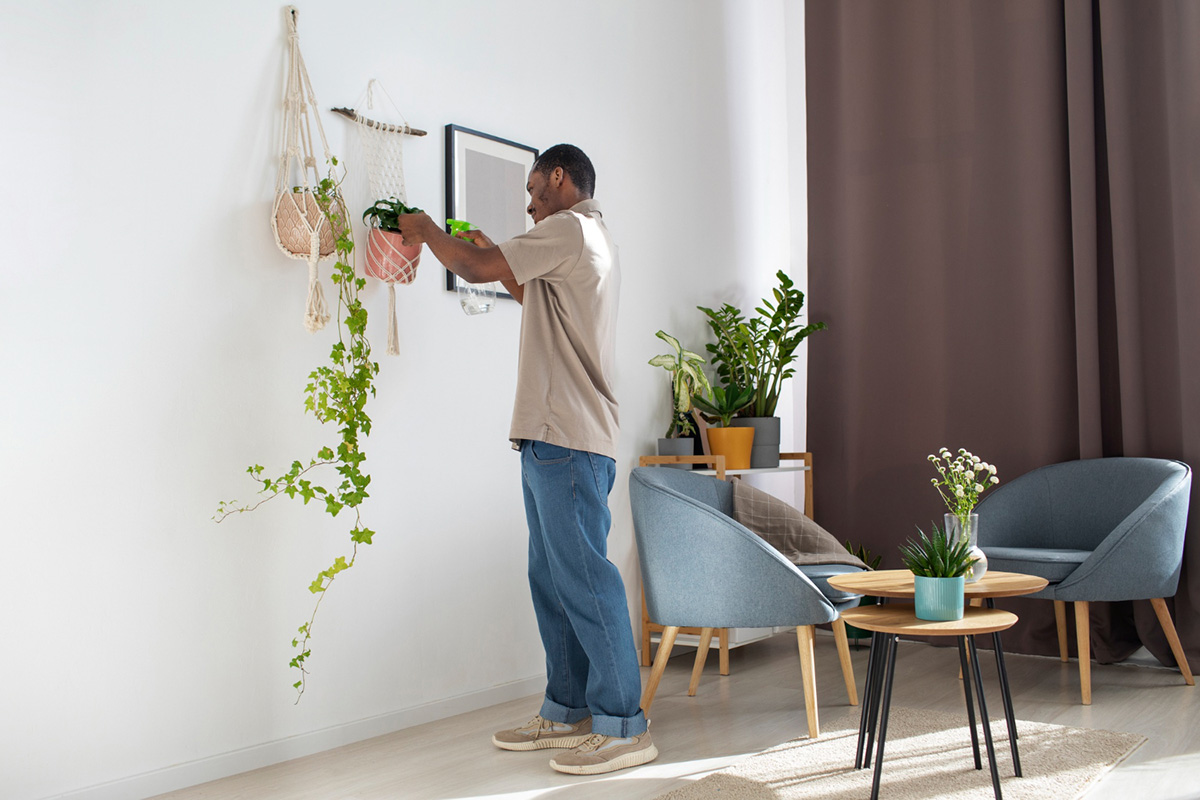 A home is not just a place to live, it's a reflection of who you are. It should be comfortable, stylish, and make you feel good. That's why when you're considering redecorating your apartment, you should plan it well. Redecorating your apartment is an excellent way to make a change in your environment and create a new aura around you. In this article, we'll give you various fun ideas to help you make your apartment stand out amongst the rest while keeping it affordable.
1. Add a Pop of Color
Adding a pop of color to your apartment is a great way to inject your own personality into your space. Paint your walls a bold color, add a few pieces of colorful furniture, or hang some vibrant artwork. Be sure to choose colors that go well together, and don't be afraid to get creative!
2. Create Focal Points
Creating focal points in your rooms can make a big difference in the overall aesthetic. Make your favorite artwork or sculpture the centerpiece of your living room, or create a cozy reading nook by adding a comfortable chair and a small table. You can also add a statement wall with patterned wallpaper or a bold color.
3. Bring Nature Indoors
Bringing nature indoors is a great way to add some life to your space. You can add plants, flowers, or even a small herb garden. Plants not only add visual interest, but they also freshen up the air, making your apartment feel healthier and more inviting.
4. Repurpose Old Items
Don't let your old items gather dust in corners. Redecorating is the best time to repurpose them. Old suitcases, for example, can be stacked and used as a unique side table, or try turning your old ladder into a stylish bookshelf. These repurposed items add character and depth to your space while keeping it budget-friendly.
5. Add Smart Storage
Adding smart storage solutions in your apartment will not only help keep things organized, but it will also make your apartment feel more spacious. Use a decorative storage unit to store extra blankets, books, or magazines. You can also use shelving to create an open storage solution that will keep your items visible and accessible.
Conclusion
Redecorating can be a fun and exciting process to make your apartment look and feel much better. By adding pops of color, creating focal points, bringing nature indoors, repurposing old items, and adding smart storage, you can transform your apartment into a space that reflects who you are. The ideas are endless, and you can make the process affordable by starting with small changes and working your way up. So, get started with the design, and contact us at Millennium Apartments in Ft Myers, FL, to schedule your apartment tour today!