Essential Kitchen Appliances For Your First Apartment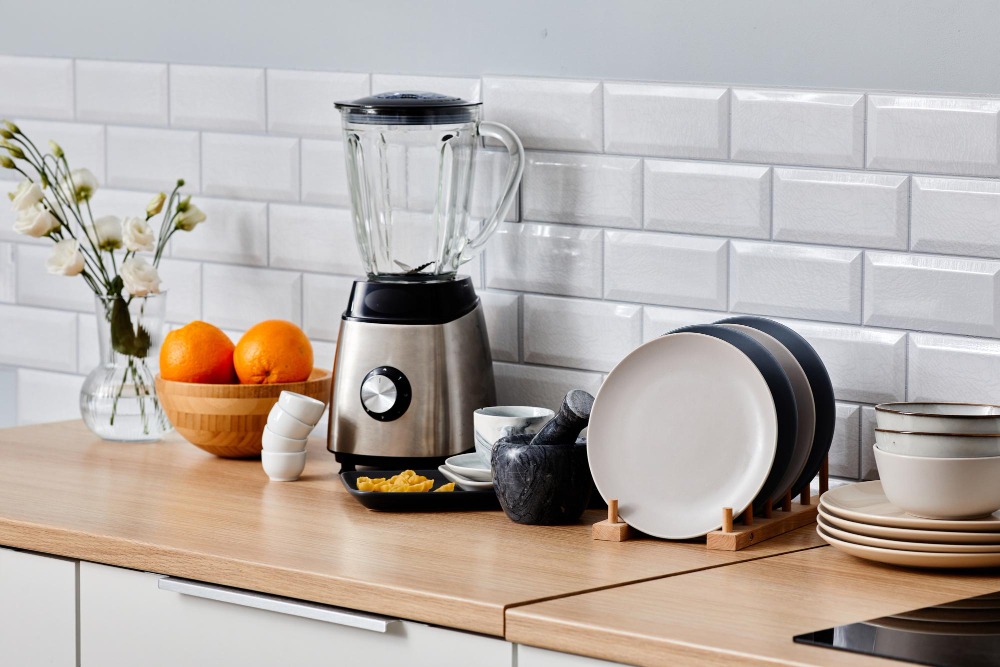 Moving into your first apartment can be both exciting and daunting. You get to finally have a space that's all your own, but you also have to furnish and equip it. One area that's especially important is the kitchen. Cooking at home can save you a lot of money, but you need the right tools to do it. In this blog post, we'll go over the essential kitchen appliances you'll need for your first apartment. Whether you're an experienced chef or a total newbie in the kitchen, this guide will help you get started.
1. Microwave
A good microwave is a must-have appliance for any kitchen. Not only can you heat up leftovers quickly, but you can also use it to cook simple meals like rice or oatmeal. Make sure to get one with at least 700 watts of power and a capacity of 0.7 cubic feet or more.
2. Toaster Oven
A toaster oven may seem like a luxury, but it's actually a versatile appliance that can replace both a toaster and an oven for smaller meals. You can use it to toast bread, bake a small pizza, or cook a frozen dinner. Look for one with a temperature range of 150-450 degrees Fahrenheit and a removable crumb tray for easy cleaning.
3. Blender
A blender may not be essential for everyone, but it's a great tool for making smoothies, sauces, and soups. Look for one with at least 500 watts of power and a glass or stainless steel pitcher for durability. Some blenders also come with additional attachments, like a food processor or a chopper.
4. Coffee Maker
If you're a coffee drinker, a good coffee maker is a must-have. There are many types to choose from, including drip, French press, and espresso machines. Consider how many cups you'll need to make at once, how much counter space you have, and how much time you're willing to spend on cleanup.
5. Cookware Set
Investing in a good set of pots and pans will make cooking at home much easier and more enjoyable. Look for a set that includes a variety of sizes and types, like a small saucepan, a larger stockpot, and a frying pan. A non-stick coating can make cleanup easier, but be careful not to scratch it or use metal utensils on it.
Conclusion
Moving into your first apartment can be a challenge, but having the right kitchen appliances can make it easier. A microwave, toaster oven, blender, coffee maker, and cookware set are some of the essential tools you'll need to cook and eat at home. When choosing appliances, consider how much space you have, your budget, and your cooking habits. With the right tools, you'll be able to make delicious meals and save money in the process. Good luck! If you're looking for apartments in Ft Myers, FL, contact Millennium Apartments today to schedule a personal tour.