DIY Apartment Decorations for Fall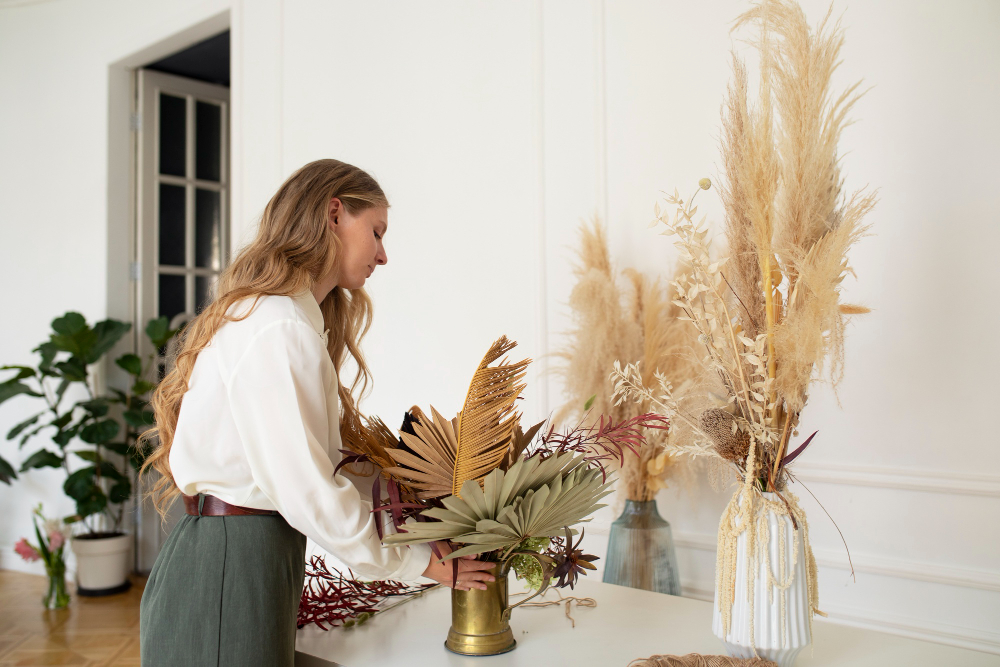 Fall is a cozy season, and there's nothing better than sprucing up your apartment to make it feel warm and inviting. Plus, with the pandemic still raging, many of us are spending more time at home, making DIY apartment decorations all the more important. Here are some easy apartment decoration ideas for fall that you can do to transform your apartment into a cozy and inviting space for the chilly autumn months.
1. Fall Wreaths
One of the easiest ways to welcome fall into your apartment is with a beautiful wreath. A wreath on your front door is a welcoming sight for guests and creates a cozy atmosphere for you. Whether you opt for a rustic, natural wreath made of dried flowers or a more classic seasonal wreath with pumpkins and leaves, you'll love the warmth it brings to your apartment. You can easily find materials for your wreath at your local craft store or even make one yourself.
2. Candle Centerpieces
Candles are synonymous with cozy fall decoration ideas. It's simple to create a beautiful centerpiece with just a few candles, pinecones, and maybe some fall foliage. Purchase candles that have fall essential oil scents such as cinnamon, nutmeg, or pumpkin spice, and your apartment will instantly smell like fall.
3. DIY Wall Art
Nothing spruces up an apartment like wall art, and thankfully, decorating your walls doesn't have to be expensive. You can easily find fall printables online and print them out and frame them yourself. Alternatively, you can purchase or make your own canvas paintings and hang them up for a touch of color and personality.
4. Fall-themed Pillows
Throw pillows are a quick and easy way to add warmth to your apartment for fall. It's easy to find fall-themed pillows or even make your own. Sew the pillowcases yourself or purchase plain colors and use stencils to create fall designs.
5. Table Centerpiece
Finally, a table centerpiece is a simple yet effective way to make your apartment appear cozy and welcoming for fall. Buy or gather some gourds or squash and place them in a bowl with fall foliage, pine cones, and maybe some candles. Not only does it create a cozy atmosphere, but it's also a perfect centerpiece for any fall gathering.
Conclusion
With a few easy DIY apartment decorations for fall, it's simple to create a more welcoming atmosphere in your apartment. You don't have to spend a lot of money to create a cozy and inviting space. Try out the above ideas, and you'll be sure to attract all the warm, fuzzy feelings of fall in no time. If you're looking for apartments in Ft Myers, FL, contact Millennium Apartments today to schedule a personal tour.