Designing Your Maximalist Apartment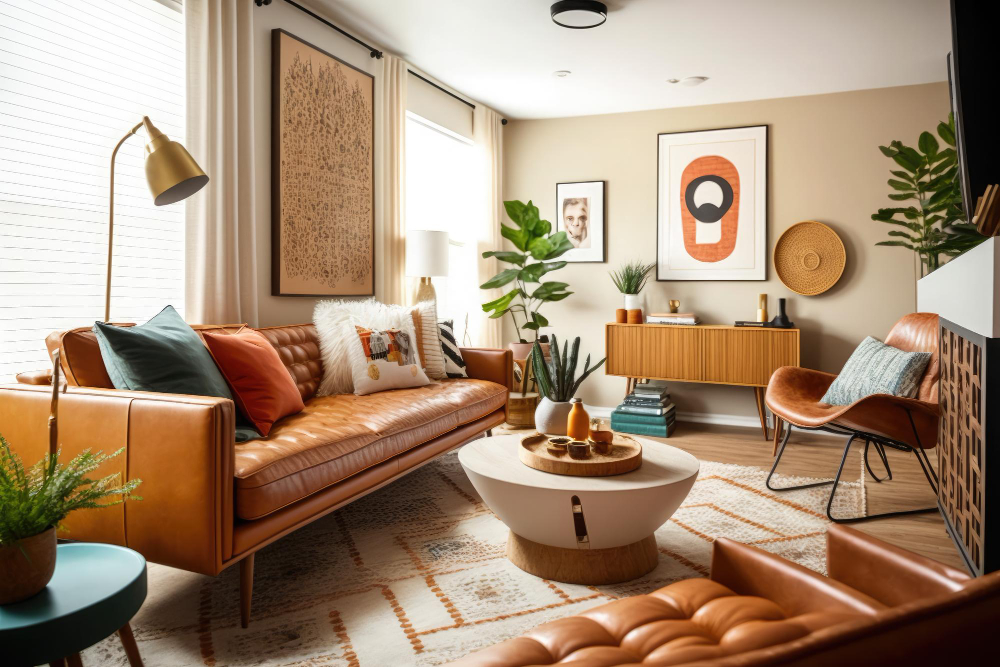 When it comes to interior design, minimalism has been all the rage for quite some time. But if you're looking for something more fun and vibrant, maximalism might be the perfect choice for you. Maximalist design is all about mixing and matching colors, patterns, and textures to create a bold and eclectic space. And with a little planning and effort, you can easily turn your apartment into a stylish and unique paradise. In this blog post, we'll be giving you tips and tricks on designing your maximalist apartment.
1. Choose a Color Scheme
Maximalism is all about mixing and matching, but that doesn't mean you should throw out a color scheme altogether. In fact, choosing a few dominant colors can help create a cohesive look. Start with one or two bold colors and then add in more muted hues and metallic accents to balance it out. Be sure to use color in unexpected ways, such as painting a ceiling or adding colorful wallpaper to your closet.
2. Experiment with Patterns and Textures
Maximalism is all about layering, so it's important to incorporate plenty of patterns and textures into your design. From animal prints and bold stripes to lush velvet and woven wicker, the possibilities are endless. Don't be afraid to mix and match different patterns and textures throughout your apartment – just be sure to stick to a common color scheme to avoid overwhelming the space.
3. Don't Skimp on Accessories
When it comes to maximalist design, accessories are key to tying everything together. Candles, picture frames, throw pillows, and decorative objects can all add visual interest and personality to a room. You can also use accessories as an opportunity to experiment with different styles and textures – for instance, try mixing vintage and contemporary pieces for an eclectic look.
4. Show off Your Art
Maximalist design is a great opportunity to showcase your personal style through art. Whether it's a gallery wall of paintings and prints or an eye-catching sculpture, incorporating statement pieces into your décor can add a unique touch to your space. And don't worry if you can't afford original artwork – there are plenty of affordable prints and posters out there that can still make a big impact.
5. Keep the Space Balanced
With all the colors, patterns, and textures in a maximalist space, it's important to balance it out to avoid a cluttered or chaotic feel. One way to achieve this is by arranging furniture in a way that creates inviting and functional spaces. You can also use larger pieces of furniture like area rugs and curtains to ground the space and create a sense of cohesion.
Conclusion
Designing your maximalist apartment can be a fun and creative project that reflects your personality and style. So if minimalism isn't your thing, don't be afraid to go bold and embrace the magic of maximalism. By choosing a color scheme, experimenting with patterns and textures, accessorizing with flair, showcasing your art, and keeping the space balanced, you can create a vibrant and eclectic oasis that's uniquely yours. And if you're looking for apartments in Ft Myers, FL, be sure to contact Millennium Apartments for a personal tour and see how you can incorporate maximalist design into your living space.