Creative Ways to Cover Radiator in Your Apartment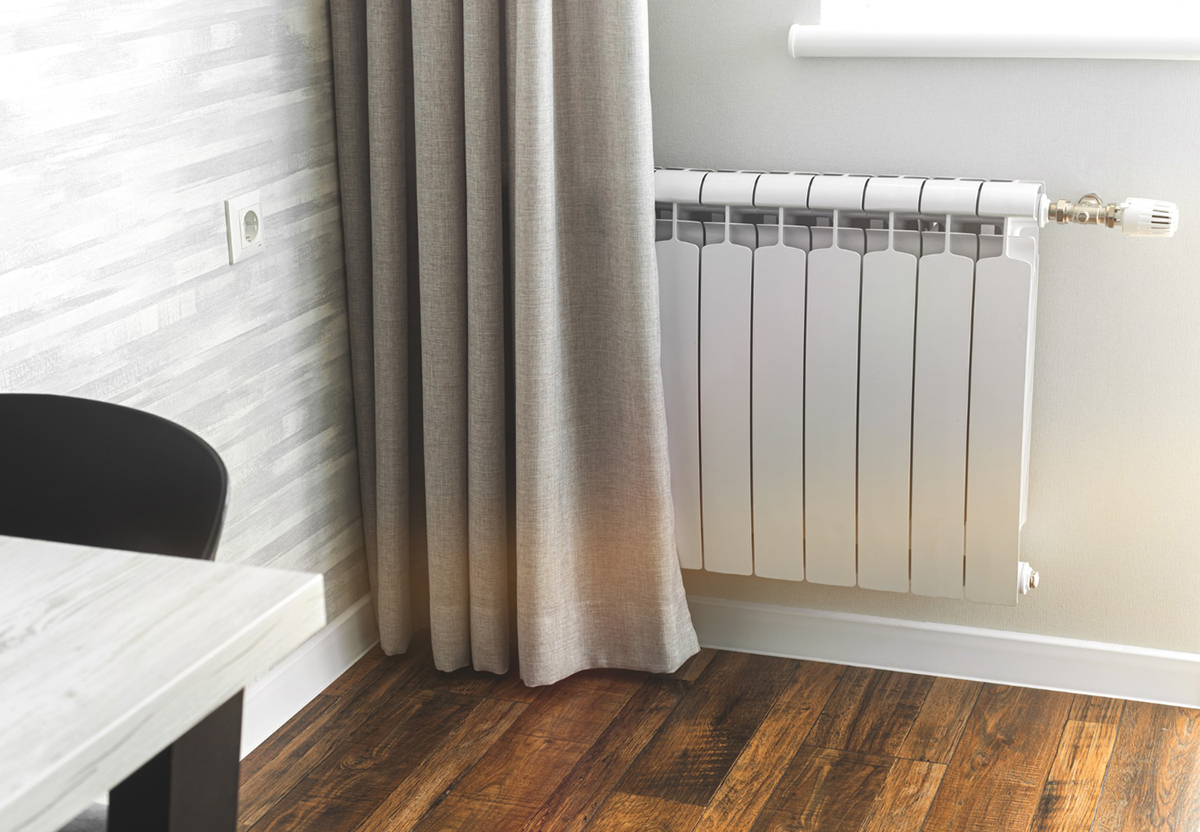 Are you tired of looking at that ugly radiator in your apartment? Radiators can be an eyesore in any room, and it can be challenging to find ways to blend them into your decor. Luckily, there are plenty of creative ways to hide that unsightly metal box. In this post, we will explore some of the best creative ideas to cover that ugly radiator in your apartment.
Turn Your Radiator into a Bookshelf
Consider using your radiator as a functional piece of furniture by transforming it into a bookshelf. You can add shelves on top of the radiator or use the space around it to create a whole new shelf. With this idea, you'll still be able to access your books, but your radiator will no longer be the focal point of the room. Plus, it's a great way to make the most of small space in your apartment.
Make Your Radiator a Work of Art
Get creative and paint your radiator to match the colors of your decor or as a statement piece. You can use stencils, spray paint or even hire an artist to create a beautiful mural. If you're handy, you may even take apart your radiator to paint each piece separately. This creative approach can turn an eyesore into a work of art.
Use a Radiator Cover
Radiator covers are an affordable and practical way to transform the look of your heating unit. These covers come in various shapes and sizes, and you can customize them to suit your aesthetic. Radiator covers can be purchased ready-made or, for a bit more money, can be custom-made to fit your specific radiator. You can also use the top of the cover to display photo frames, vases or books as well.
Add Curtains
A useful and stylish way to conceal your radiator is by adding curtains or drapes around it. For this, you can simply install a tension rod above your radiator, and hang a curtain of your liking around it. This approach adds a pop of color and character to your space, plus it obscures your radiator.
Build a Window Seat
If your radiator is under your window, you may opt to conceal it by transforming it into a window seat. Building a window seat allows you to maximize space, and it can be a cozy spot to relax or read a book. Simply build a base around the radiator and cover it with a comfortable cushion.
Conclusion
Radiators do not always have to be an eyesore in your apartment. By using a few of these creative ideas, you can turn that metal box into a functional and stylish centrepiece in any room. Whether you decide to paint it, add a radiator cover, or even build a window seat around it, these methods will help you conceal that ugly radiator and create a more comfortable environment in your apartment. If you're looking for apartments for rent in Ft Myers, FL, be sure to contact Millennium Apartments today to schedule a personal tour to see how we've used creative ways to improve our apartment spaces.