Creative Apartment Bathroom Decor Ideas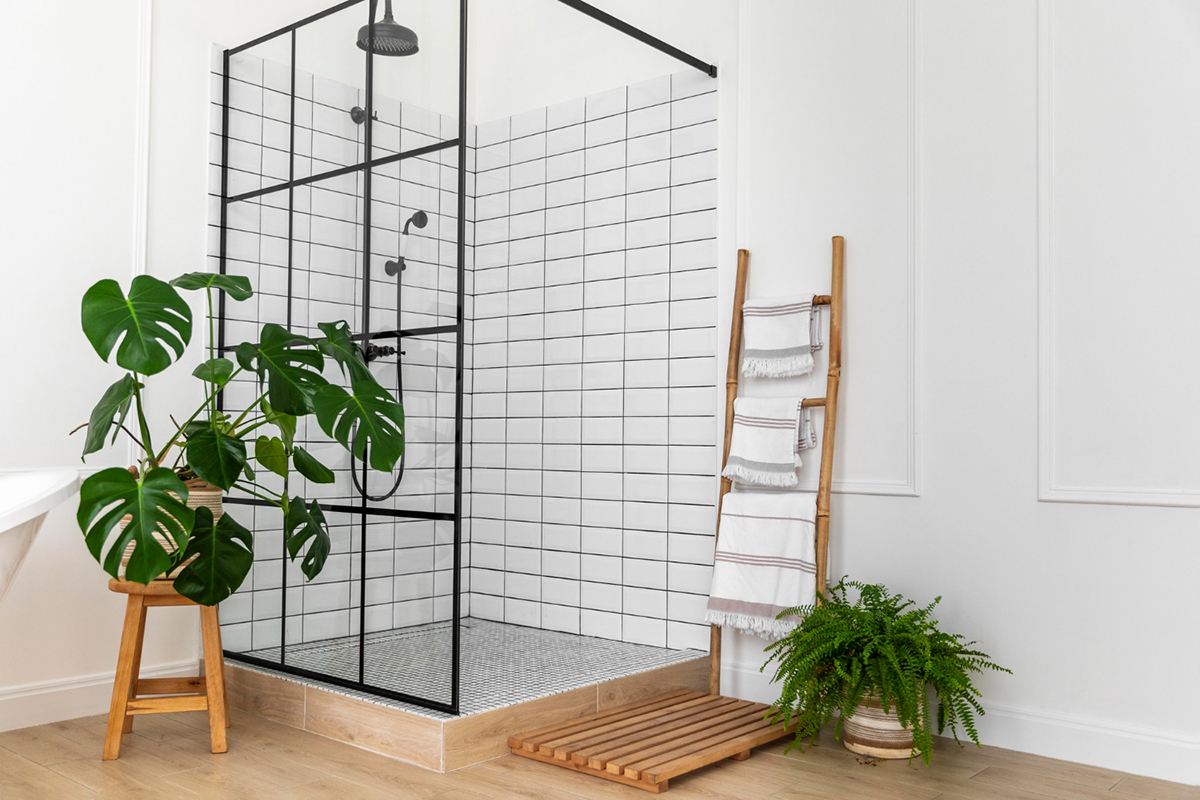 If you're living the apartment life, then you know how tricky it can be to decorate a small space. However, with a few creative ideas, you can make your bland bathroom feel like a luxury spa. From wall decals to plants, we've got you covered. Keep on reading to get inspired by our creative apartment bathroom decor ideas that are suitable for any floor plan or budget.
Add Wall Decor
Most apartment complexes don't allow you to paint your bathroom walls, but that doesn't mean you can't add some charm to it. Consider using removable wall decals or painting a temporary accent wall. Enhance your bathroom with unique art, such as vintage posters, abstract prints, or black and white photographs. You could also add a mirror for depth and light reflection.
Bring the Greenery Inside
When it comes to adding life to your bathroom, consider small potted plants, like succulents, or hanging plants, such as macrame plant hangers to display a special plant. Not only do plants bring fresh air and natural beauty, but they also help purify and detoxify the air.
Upgrade Your Shower Curtain
Swapping out an old shower curtain for a colorful or patterned one is the most budget-friendly way to upgrade your bathroom. Shower curtains are versatile and come in a variety of fabrics such as cotton, nylon, or polyester. For a sleeker look, opt for a clear shower curtain or a shower panel that's made of glass instead of a maximum curtain.
Utilize Storage Solutions
Maximizing storage is essential when living in an apartment. Invest in shelves, baskets, and containers that can hold your towels, toiletries, and makeup. Aside from functionality, you can choose stylish storage options like bamboo baskets, metal shelves, or woven decorative storage bins. You need to organize your items in an orderly and pleasing way to look aesthetically pleasing.
Accent with Textiles
Get cozy by incorporating some textiles into your bathroom decor. Place a bath mat or rug beside the shower or sink and add warmth and depth to your floors. Also, a set of matching hand and bath towels are a simple way to add a pop of color or pattern to your bathroom design. Again, look for textiles that complement each other and tie your bathroom together.
Conclusion
Apartment living can come with challenges, but it's essential to make the most of every space, including your bathroom. Incorporating these creative bathroom decor ideas can make your bathroom feel more like an escape and less like a standard apartment bathroom. Remember, you don't have to spend a lot of money to create a refreshing and functional space. So, whether you're adding greenery or upgrading your shower curtain, keep in mind these ideas to enhance your apartment bathroom. If you're looking for the perfect apartment home in Myers, FL, contact Millennium Apartments today to schedule a tour.