Creating a Cozy Home: Applying Hygge into Your Apartment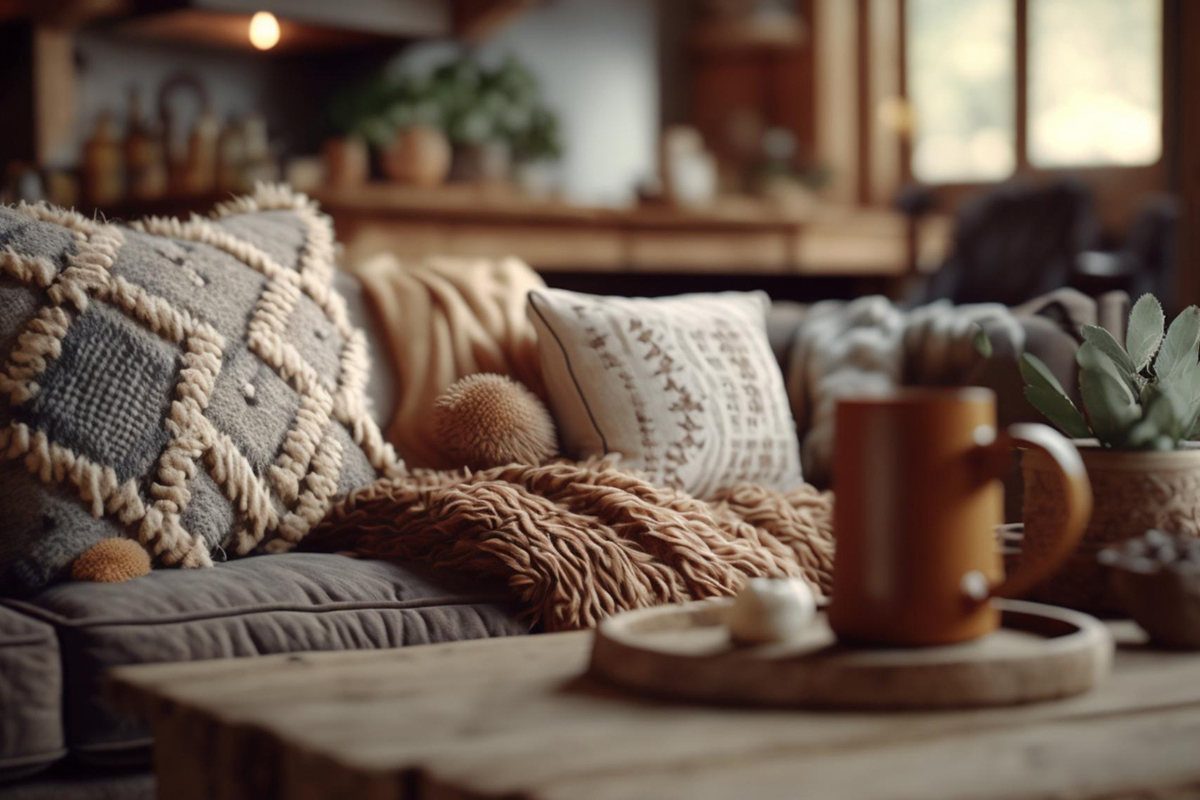 Hygge (pronounced "hoo-gah") is a Danish philosophy that's meant to bring warmth, comfort, and coziness into the home. It's all about creating an environment that promotes calm and relaxation, perfect for winding down after a long day. From the colors you use to the furniture you choose, hygge is all about creating a comfortable haven that you'll always look forward to coming home to. If you're looking for ways to incorporate hygge into your apartment, you've come to the right place. In this blog, we'll discuss the essentials of hygge and how you can achieve it in your own space.

1. Start with the Basics - Color and Lighting
The foundation of hygge is comfort, which begins with the color of your walls. Neutral or natural colors like beige, brown, white, and grey are ideal as they exude warmth and tranquility. Lighting also plays a critical role in creating a cozy atmosphere. Opt for warm and soft light bulbs that have a dimming feature, or even string lights to create a soft glow in your living room or bedroom. Lamps with warm tones can also add to the ambiance of your space.
2. Get Comfy with Soft Textures
Hygge is all about comfort and coziness, and what's more comfortable than cuddling up in a soft blanket? Choose blankets, throw pillows, and rugs made from soft, comfortable materials like wool, cashmere, or faux fur. Focus on subtle textures and patterns, in muted tones to create a cohesive, calming space.
3. Add Greenery for a Natural Touch
Plants are incredibly important in hygge décor, as they bring life and nature into your apartment. Choose plants that are easy to maintain, like succulents or spider plants. Alternatively, go for low-care flowers like hydrangeas, eucalyptus or lavender in a vase. Adding plants, even in small amounts, can also improve the overall air quality of your apartment, leaving you feeling more fresh and calm.
4. Incorporate Personal Touches
Hygge is all about making your space feel personal and unique. Add personal touches that make you feel at home by showcasing artwork, photographs, and antique or vintage pieces. Look for décor items with sentimental value or items that have been passed down from family or friends. By surrounding yourself with meaningful items, you'll feel more comfortable and relaxed in your space.
5. Enjoy the Little Things
Finally, the most important aspect of hygge is enjoying the little things. Take time to enjoy the small pleasures in life, like a cup of tea, a good book or even a bath. Create a cozy reading corner in your living room, frame photos of your happiest memories or set your table with your favorite dishware. Don't forget that the process of building a hygge-friendly home should be relaxing and enjoyable. Take your time and don't worry about creating a completely aesthetic space - instead focus on creating a space that makes you feel comfortable and at ease.
Conclusion
By utilizing the principles of hygge in your apartment, you're creating a safe and serene space that you'll always look forward to returning to. A hygge-inspired apartment provides a calming retreat, perfect for winding down after a long day. Invest in soft textures, add some easy-to-care-for greenery, and bask in the ambiance created by warm and calming lighting. Personalize your space with meaningful décor and little things you enjoy. Whether you live alone or with others, your apartment can be transformed through the art of hygge. Try it out today and experience the calming comfort of this Danish philosophy. If you're looking for spacious and comfortable apartments in Ft Myers, FL, contact Millenium Apartments today to schedule a personal tour and find your new cozy home.