Create Your Dream Bathroom with These DIY Projects Ideas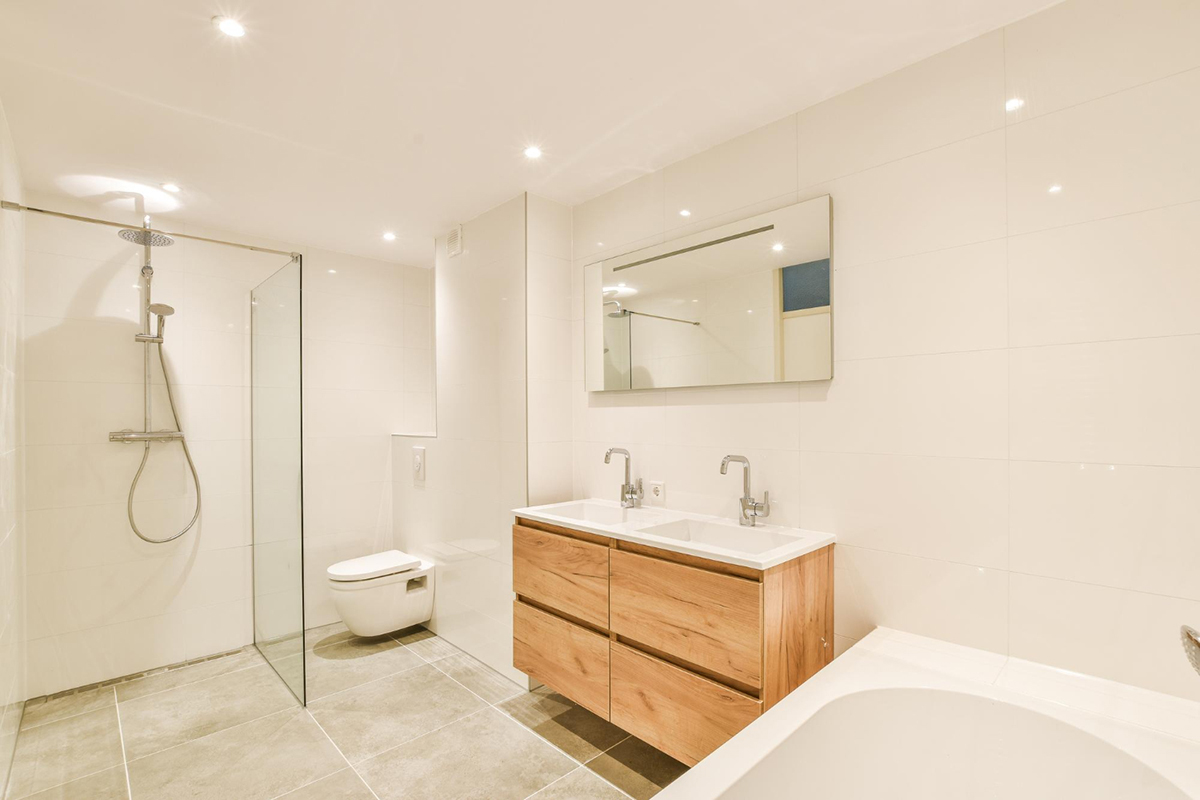 Bathrooms are often overlooked during home renovations, but they are incredibly vital. It's the place where we start and end our day, and it should be a space that feels welcoming and relaxing. You don't need to spend a lot of money to update your bathroom. Thanks to the power of DIY, you can turn your drab bathroom into a luxurious and functional oasis. Here are some ideas to inspire you.

1. Repaint your bathroom walls
One of the most affordable ways to transform your bathroom is a fresh coat of paint. Look for colors that complement your bathroom fixtures and accessories. A calming blue or green hue would be perfect for creating a spa-like vibe, while warmer tones like yellow or pink will create a vibrant and energizing space.
2. Install new hardware
Replacing old, tarnished hardware is a simple upgrade that can change the entire look of a bathroom. Swap out old rusty towel bars, toilet paper holders, and vanity knobs with new ones made of modern materials like brass, copper or brushed nickel.
3. Upgrade your light fixtures
Lighting plays a crucial role in the overall ambiance of a room, including bathrooms. Install a dimmer switch to control the mood, or add pendant lights for a touch of elegance. Try LED lights to create an eco-friendly vibe and brighten up dark corners.
4. Add shelves or cabinets
Extra storage in the bathroom is always appreciated, and shelves or cabinets are an easy way to make more space. Install floating shelves to place toiletries or add a small cabinet to store towels and linens. Use baskets or mason jars to keep your items organized.
5. Create a unique vanity
Vanities are often the focal point of a bathroom, and there are some great DIY options out there. You can go for a vintage look with a repurposed dresser or give your existing vanity a fresh coat of paint and new hardware. Consider adding a vessel sink for a modern and sleek update.
Conclusion
Creating your dream bathroom doesn't require you to break the bank. With a little creativity and some hard work, you can transform your space into a luxurious retreat. From a fresh coat of paint to a revamped vanity, these DIY projects are perfect for sprucing up your bathroom. So, grab your toolbox and start making your bathroom the sanctuary you deserve. If you're looking for apartments for rent in Ft Myers, FL, Millennium Apartments is a perfect choice to bring life to these DIY projects.