Create the Perfect Dining Area in Your Apartment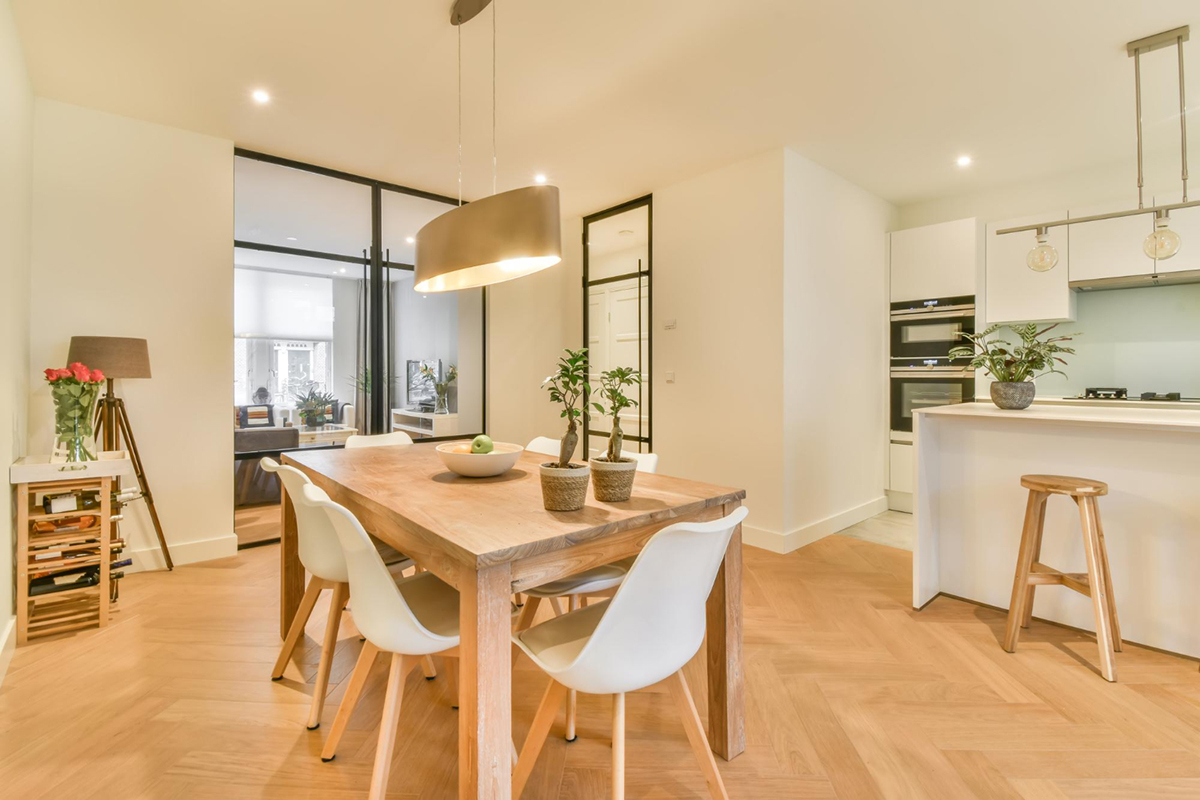 The dining area is an essential space in any apartment. It's where you have your meals, invite guests, and catch up with your family and friends. When you're living in an apartment, especially in a small one, it can be challenging to design the perfect dining area. But don't worry, we're here to help! With just a few must-have items, you can create a functional and stylish dining area in your apartment that meets your unique needs and preferences.

1. Dining Table
A dining table is the centerpiece of any dining area, and it's crucial to select a table that fits your apartment's size. If you have a small apartment, consider investing in a round or square table that doesn't take up too much space. If you have a larger apartment with a big dining area, you can get a longer rectangular table to accommodate more guests. The type of table you choose will also depend on your style preference and lifestyle needs.
2. Dining Chairs
The chairs you choose should complement your dining table's style, and they should be comfortable so that you and your guests can sit for long periods. Consider adding some accent chairs to add a pop of color to your dining area or place a bench on one side of the table for a cozy, relaxed feel. Don't forget to think about the height of the chairs in relation to the table so that your guests can eat comfortably.
3. Lighting
The lighting in your dining area can make a big difference in creating the perfect ambiance. Install a pendant light or chandelier above your dining table to give your space a luxurious feel. You can also add some dimmable lights to adjust the lighting to your desired level. It's essential to consider the natural light available in your apartment and the time of day you'll be using the space to ensure you get the right type of lighting.
4. Accessories
Accessories can take your dining area to the next level and add your unique style to space. Consider adding some decorative table runners or placemats to protect your table and add some color or texture. You can also add some wall art or a mirror to create a more spacious feel. Don't forget to include some tabletop items such as salt and pepper shakers, a centerpiece, or some candles to make your dining area more inviting.
5. Storage
Storage is essential in any apartment, and your dining area should have ample storage to keep everything organized. Consider adding some cabinets or shelves to store your dishes, table linens, and other dining items. You can also get a dining buffet or sideboard for extra storage and display space. These storage solutions can keep your space clutter-free and highlight your stylish dinnerware.
Conclusion
Creating the perfect dining area in your apartment can be challenging, but with a few must-have items, you can design a space that meets your style and functional needs. A dining table, comfortable chairs, lighting, accessories, and storage are all essential elements of a perfect dining area. If you're looking for apartments in Ft Myers, FL, Millennium Apartments has spacious floor plans with contemporary designs ready for you to make into a stylish home, including the perfect dining area. Schedule a personal tour with us today to see our offerings.