Cleaning Your Apartment Before Moving In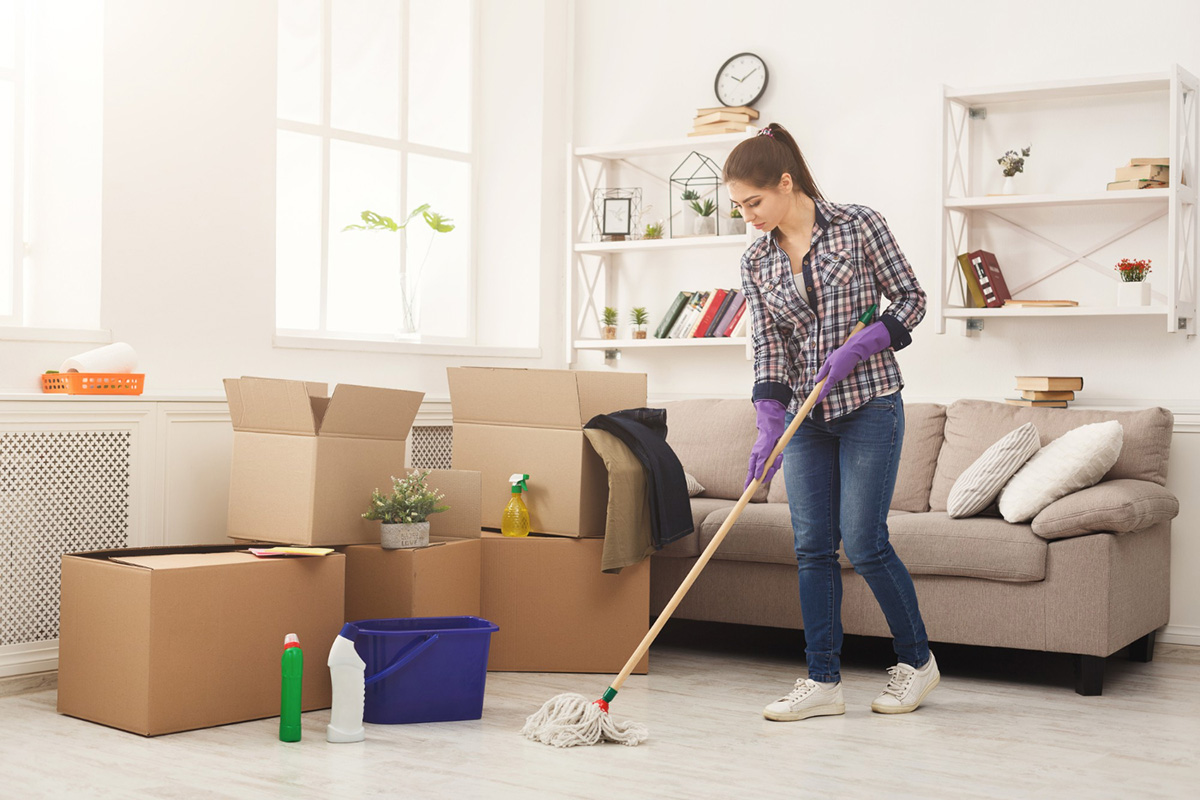 Moving into a new apartment is both exciting and overwhelming. Between packing up your belongings, coordinating the move, and making sure you have all the essentials, cleaning your new apartment can easily get lost in the shuffle. However, taking the time to properly clean your apartment before moving in not only sets the stage for a fresh start but also helps ensure your new home is a healthy and safe environment. In this blog post, we'll discuss tips and tricks for cleaning your apartment before moving in.
1. Plan ahead and gather your cleaning supplies
The first step in cleaning your new apartment should be to make a list of all the cleaning supplies you'll need. Don't assume that your apartment will be move-in ready; it's always better to be prepared and have everything you need on hand. Some essential cleaning supplies that you should consider include all-purpose cleaners, paper towels, glass cleaners, sponges, rubber gloves, broom, dustpan, and a vacuum cleaner. If you plan to tackle the job room by room, make sure to have separate cleaning supplies for each area.
2. Start with the basics
When cleaning your apartment before moving in, it's important to start with the basics. Begin by cleaning bathrooms and kitchens thoroughly. These are the two areas of your apartment that will require the most attention and deep cleaning. Make sure to disinfect surfaces, scrub toilets, and clean out cabinets and drawers. For the kitchen, take extra time to clean surfaces as well as the oven, refrigerator, and sink. These appliances are often overlooked and can collect dirt and grime over time, so it's crucial to give them a good scrub before using them.
3. Deep clean carpets and floors
Another essential task when cleaning your new apartment is to deep clean carpets and floors. Dust, dirt, and other debris are often tracked into a new home during the moving process. This can lead to allergens and pollutants setting into the carpet fibers, making them difficult to remove later on. Take some time to vacuum and steam clean carpets, and mop all hard floors with warm water and mild soap. This will not only give your apartment a fresh, clean look but also help keep it healthy and safe.
4. Don't forget about windows and light fixtures
Another important aspect of cleaning your new apartment is to make sure that the windows and light fixtures are clean. Dust and debris can accumulate on these surfaces, making them appear dingy and dirty. Make sure to wipe down all windows and clean all light fixtures to make your apartment look bright and new. Also, consider buying new light bulbs and replacing any bulbs that are burnt out to enhance the lighting in your apartment.
5. Consider hiring a professional cleaning service
If you're short on time or simply don't want to tackle the cleaning yourself, consider hiring a professional cleaning service. These services can deep clean your new apartment from top to bottom, leaving it spotless and move-in ready. This way, you can focus on unpacking and settling into your new home without worrying about deep cleaning.
Conclusion
Taking the time to clean your new apartment before moving in is crucial for ensuring a fresh start in your new home. From gathering cleaning supplies to deep cleaning carpets and floors, these tips and tricks will help you create a healthy and safe living environment. Additionally, consider hiring a professional cleaning service to tackle the job quickly and efficiently. By following these steps, you'll be on your way to a comfortable and clean new home in no time. If you're looking for apartments for rent in Ft Myers, FL, contact Millennium Apartments today to schedule a personal tour.