A Beginner's Guide to DIY Apartment Décor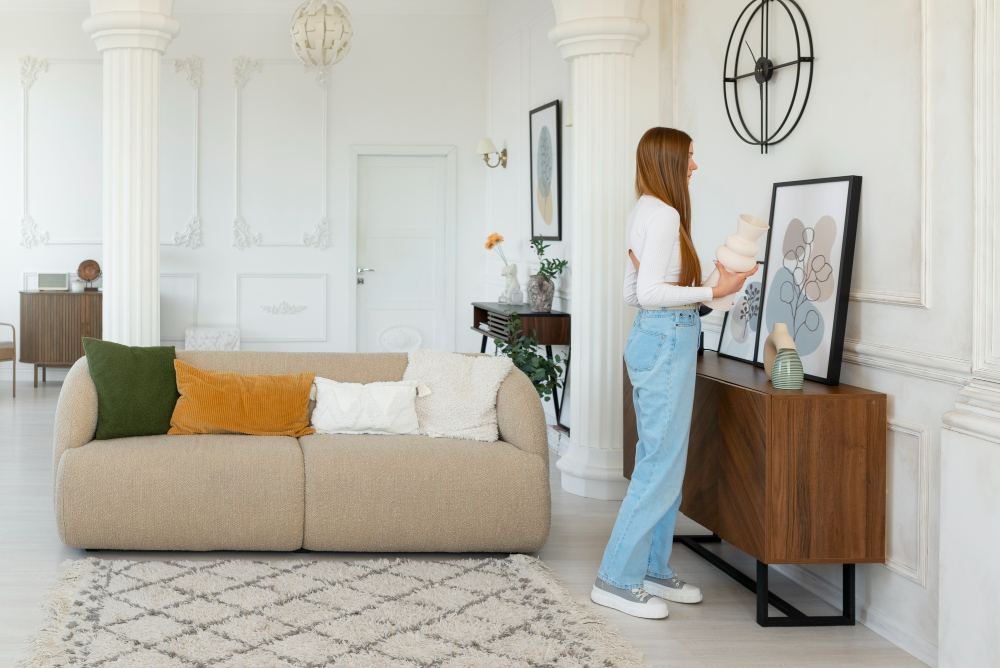 Decorating your apartment can help you personalize your space and create a homey environment, but it can also be expensive. Fortunately, there are plenty of do-it-yourself (DIY) ideas that can save you money while adding style and personality to your apartment. In this guide, we'll offer some simple tips on how to begin your DIY apartment décor project. Whether you're starting from scratch or looking to enhance your existing decor, we've got you covered.
1. Get Inspired
Before you start your DIY apartment décor project, you need to determine the look you're going for. You can get inspiration from various sources: magazines, Pinterest boards, Instagram accounts, and home décor blogs. Identify the themes, styles, and colors that appeal to you and evaluate your existing furniture and décor.
2. Establish a Budget
DIY projects can be cost-effective, but it's still important to put a budget plan in place. Remember, your DIY projects should save you money while creating a stunning living space. Decide on a reasonable amount that you are willing to spend, which will limit the range of materials and items you can use for your DIY project.
3. Start Small
The first rule of DIY decorating is to start small and work your way up. This will help you avoid feeling overwhelmed by your project. Focus on one room and one area at a time. For example, you can start with your bedroom and update your bedding, throw pillows or curtains. Once you're comfortable with your creative skills, you can progress onto larger projects such as wall décor or furniture makeovers.
4. Embrace Secondhand Finds
Incorporating unique secondhand finds into your DIY project can help you add personality, style, and save money. Some of the best places to find unique furniture and decorative items are yard sales, thrift shops, Craigslist, and Facebook Marketplace. You can add a personal touch to your new finds through refinishing, repainting, or reupholstering them.
5. Personalize Your Space
Finally, the most essential aspect of DIY apartment décor is personalization. Don't worry about following trends; focus on displaying your unique personality and ideas throughout your apartment. Use artwork, photographs, and personal mementos to create a space that is entirely your own.
Conclusion
In conclusion, DIY apartment décor is a practical and cost-effective way to enhance your living space without breaking the bank. By following the tips in this guide, you can turn your apartment into your dream home. Remember to take your time, establish a budget, and personalize your space for the ultimate wow-factor. Contact Millennium Apartments if you are looking for comfortable and cozy apartments in Ft Myers, FL, and schedule a personal tour today.