How to Have a Football Watch Party at Your Apartment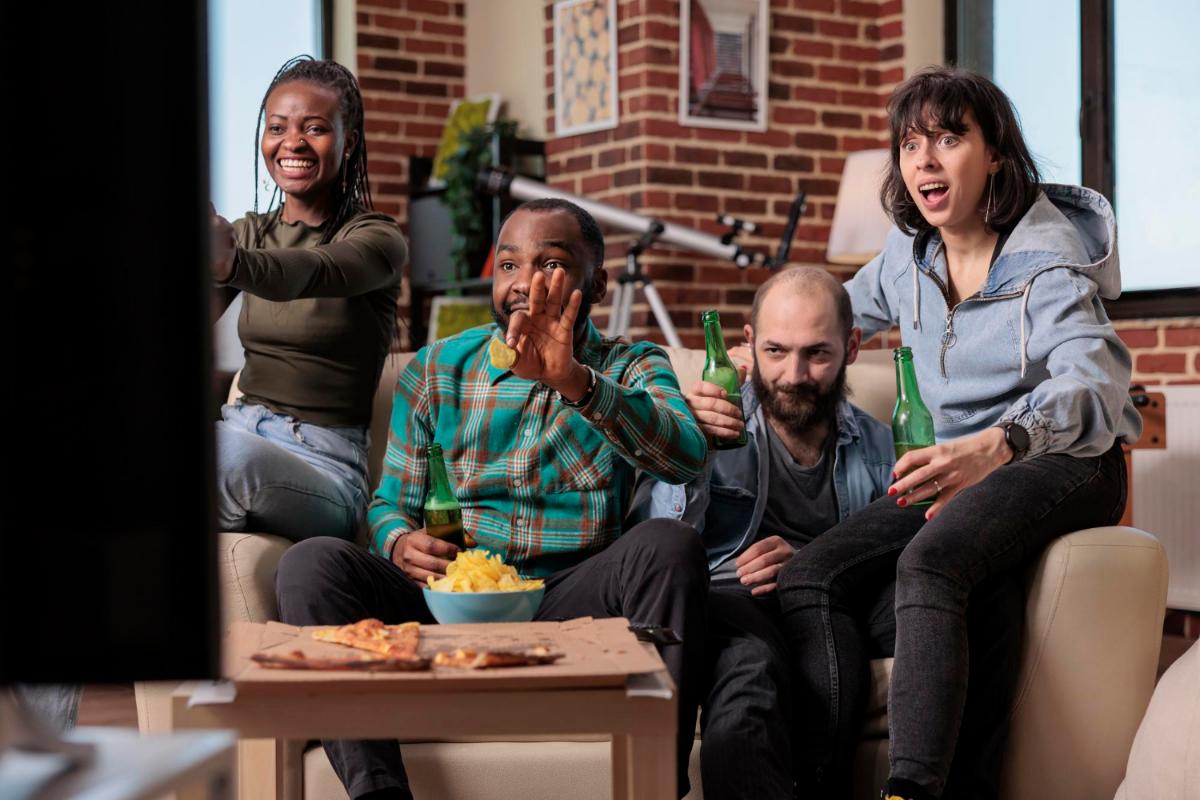 Football is always more pleasing with friends, whether your team is a title contender or wishing for better luck next year. But not everybody always wants to hang out at the sports bar.
A football party with your friends at your apartment is an excellent idea for that Saturday marathon or weekly primetime matchup. But how do you host a football party? It's as simple as a chip shot field goal (with laces out, of course) to make your bash feel like a stadium tailgate with tips from experts at our apartments in Ft. Myers, FL.
How many individuals to invite (and where to arrange them)
You reside in your apartment, so no one understands better than you how many individuals your apartment can comfortably accommodate. Make sure there's sufficient room for everybody to sit. Couches are nice, but that's maybe four people, tops.
Set up folding chairs or barstools in your living room where it doesn't seem super crowded, and count the spots. Floor pillows are excellent, too. Just don't stuff people in. That's not fun for anybody.
Find out if your landlord limits the number of visitors you can have. And don't forget to tell everybody where to park before they come.
Drink up (responsibly)
In most circumstances, you can't have a football party without adult beverages. It's fine to ask everybody to bring some beer for the pot, but if you have the money, supply some decent beer for your guests. While it's OK to use this as a prospect to show off your love for craft beer, offer a choice of Buds and Coors.
You know how much your friends drink, but assume most will drink about one and a half beers per quarter, then do the math. As a more party-friendly alternative, renting a keg of the cheap stuff costs about $100.
Liquor and mixed drinks aren't required, but if you want to impress with your bartending skills, do it. Bottles of stiff drinks (think Mike's Hard Selter or Smirnoff Ice) are a straightforward alternative. But, of course, not everyone consumes alcohol, so keep soda and bottled water on hand.
You'll need someplace to hold the drinks and keep them cold, so confirm you have enough fridge room or, better yet, ice up a cooler. Purchase a pack of red Solo cups, or just let everybody drink from bottles. If you like your furniture, then put out some fun coasters.
Everyone eats
For party food, the alternatives are endless. Wings are a staple. Grilled food like burgers, dogs, and brats never displease. Onion or bean dips, hummus, guacamole, and salsa are always favorites, with a wide variety of chips and veggies for dipping. Nachos, mozzarella cheese sticks, and quesadillas are fun finger foods. Offer extra sturdy disposable plates and bowls, or invest in some fun bamboo dishes.
Want something with more pizzazz? Meatballs and chili are excellent alternatives but can be messy. Cheesesteaks and soft pretzels are perfect football foods, and not just for Eagles fans. And did you know fondue is back? It will wow your friends.
Consider yourself a chef? Go ahead and use the day prepping all the food to perfection. But don't make yourself a bad host by grabbing your goodies from a carryout restaurant or pre-prepared from the supermarket. If your buddies are game, you can also choose a potluck. And if all you do is order some pizzas, guaranteed nobody is going to complain.
No matter how much you make or order, you will likely run out of hot food before the end of the game. So be ready with enough potato chips, pretzels, popcorn, cheese curls, and veggies to last until the clock hits zero. And post-game dessert is an excellent touch but not required – a bowl of M&M's will do.
Follow these tips to host a football party at your place. Then call us if you need apartments in Ft. Myers, FL. We want to be your next home.