Five Tips to Host a Dinner Party in Your Apartment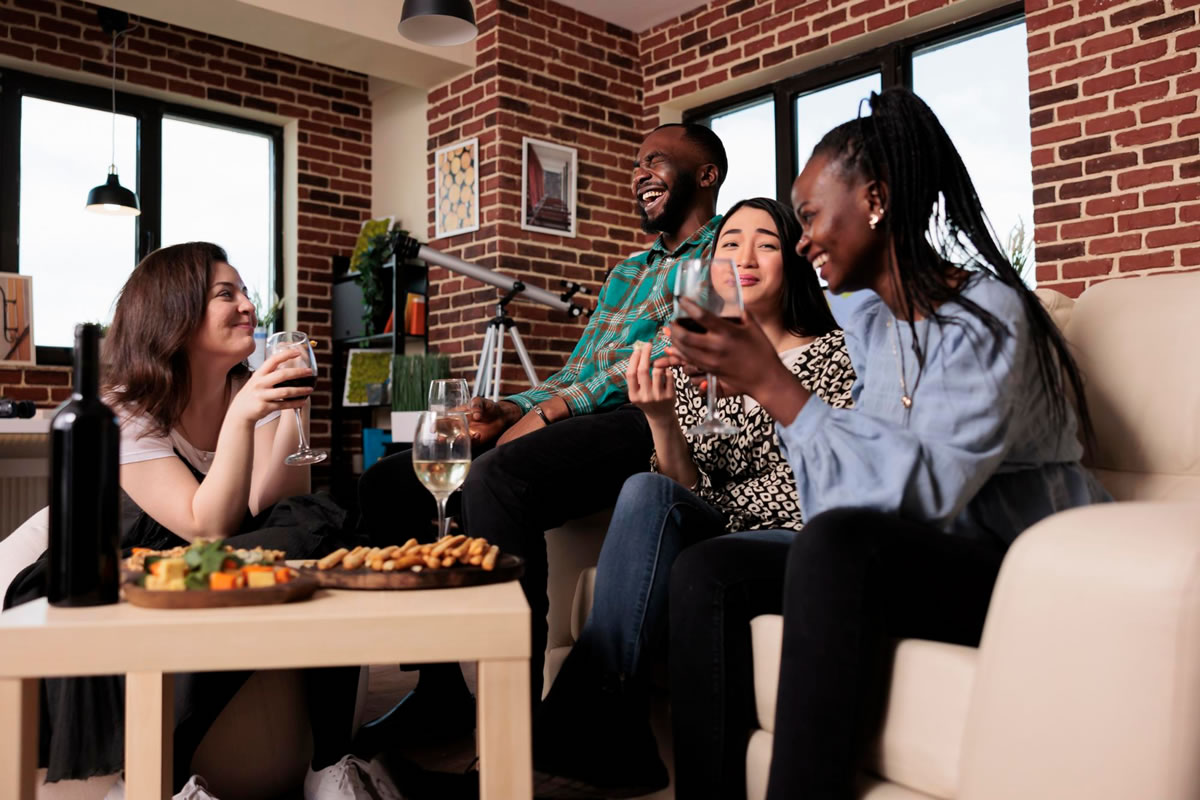 Have you been dreaming of hosting your friends and family in your apartment? Do you love to cook but worry about fitting everyone in your apartment's dining area? When you live in our apartments for rent in Ft Myers, FL, you will want to show your guests around and entertain them in your new home. By hosting a dinner party, you can showcase your cooking skills and make an impression on your guests. However, you may be worried about how to exactly host everyone in your small apartment space. Follow these tips when hosting your first dinner party in your apartment.
Keep the Guest List Small
When you are hosting a dinner party in your apartment, try to keep the guest list small. By inviting too many people, you may realize that you struggle to find the space for everyone to sit comfortably, and this can add excessive stress to your preparations. A small guest list will provide you with a manageable amount of people that can actually fit comfortably at tables in your apartment. Also, it can give you the perfect, intimate dinner setting to enjoy your first hosting experience.
Rearrange Some Furniture
You may need to move some furniture to make room for tables that can sit everyone for dinner. Consider putting couches against the wall and move any coffee tables or ottomans to make room for more table seating. When you do this, you may be surprised at how you can simply maximize space for this type of event.
Make Cooking Easier
The last thing you want to do is spend the entire time cooking in your kitchen. When you plan a difficult meal, you may not leave any time to enjoy talking and mingling with your guests. Instead of planning an intricate and detailed menu, choose something simple. Consider items that you can make ahead so that you can just pop them in the oven on party day. When you make the cooking easier, you can enjoy hosting your event.
Create a Drink Station
Free up some counter space by making an area specifically for beverages. The kitchen space and refrigerator may be full of cooking utensils and ingredients for the actual meal, so you need to get creative with a drink station. Add a drink cart or put up a folding table in the living space to encourage guests to mingle and use all space in your apartment. This will also create flow throughout your party.
Create Mood and Ambience
You may have rearranged the furniture and planned the perfect meal, but now it is time to add some ambience to the area. Consider adding some basic décor, like a vase of fresh flowers or a few lit candles, to create a space that makes people feel cozy and at home.
By following these tips, you can host the ultimate dinner party at your apartment, without worrying about space or keeping guests entertained. Our apartments for rent in Ft Myers, FL offer spacious, luxurious features you and your guests will love.
Contact us to schedule a tour of our apartment complex today!