9 Tips for Entertaining in Small Spaces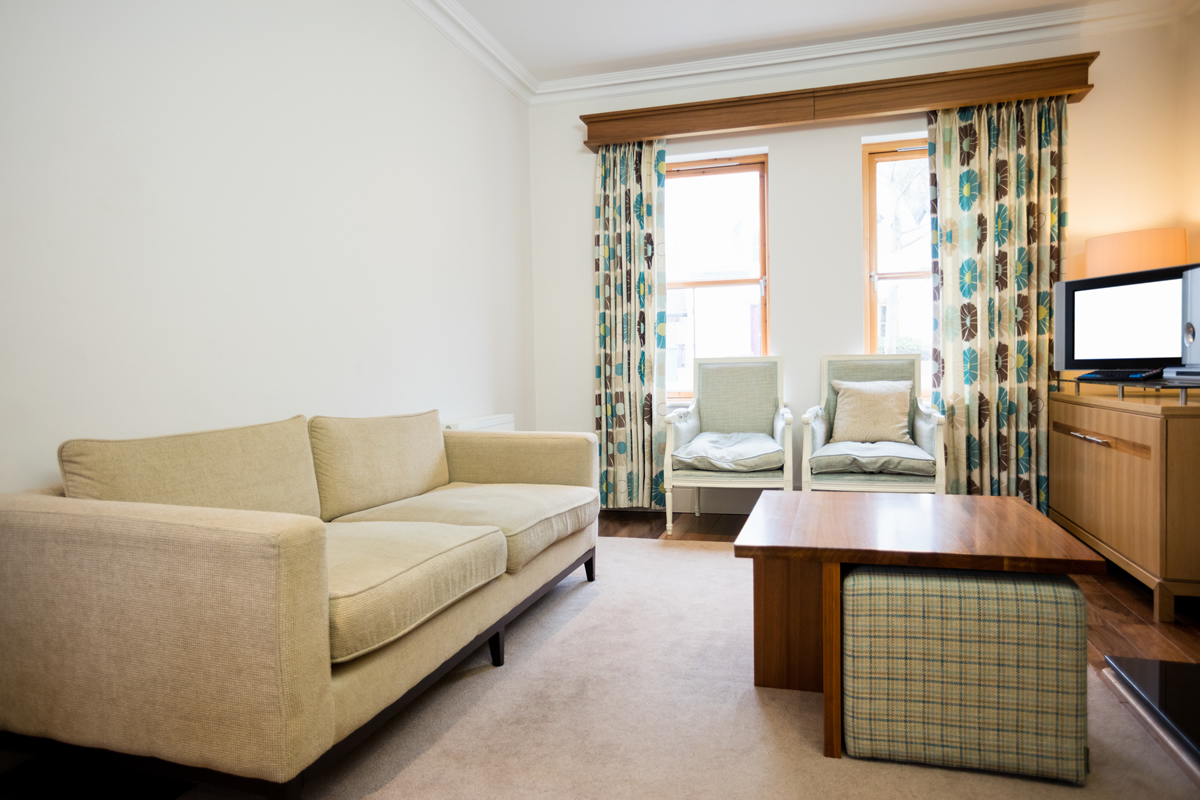 Do you live in a small apartment? Then, you can still be an excellent host. Our experts on apartments in Ft. Myers, FL, offer the following tips for hosting your next dinner party.
Clean, clean, and clean some more
Put away any clutter and non-essential décor. You can hide it under your bed, at your neighbor's place, or in closets. Keep your bathroom spotless and hide away any personal items. The rest of your apartment does not have to be perfect, but it should be dust-free. Vacuum your furniture, carpeting, and rugs if you have pets to avoid triggering someone's allergies.
Plan your menu well
Do everything possible in advance. For example, serve cold appetizers or salad to start the meal while waiting for things to finish, especially if you cook multiple items in the oven.
Utilize counter space well
Every surface matters in a small space. When entertaining, you will probably need all of your counter space, so put away any unnecessary appliances. Instead, use your countertop to set up a buffet area with decorative platters and dishes.
Make a plan for bags and coats
Invest in a coat rack instead of having guests throw their bags and coats in a chair or on your bed. Consider placing it in a hallway by the door to keep it out of the places where people will gather.
Control traffic flow
When you throw a party, there is bound to be crowding in common areas, so you will want to be prepared in advance. Not putting everything in one place is essential. For example, put dessert in the kitchen, dinner on the table, and the bar on a console. This separation will help keep traffic flowing more smoothly.
Add extra tables or seating
The chances are good that you do not have a huge dining room table in a small apartment. Purchase poufs or ottomans for additional seating find other options around the house. Grab your piano bench or patio chairs to provide extra space for seating.
Keep table decorations to a minimum
You do not want to overwhelm your space or table with a big arrangement. Instead, use two or three vital decorative pieces like flowers, then fill in the open space with votives or place cardholders. You can also arrange different height candlesticks to create visual interest.
Set the mood
The success of a party often depends on the mood. Experiment with lighting and play some great music. It helps to avoid bright overhead lighting. Instead, use a combo of lamps and candles to create soft lighting throughout your space.
Be creative
Hosting a party in a small space provides an excellent opportunity for using the space you have in creative ways. For example, create a bar station in a window sill or clean off a part of your bookshelf for some appetizers. You can also transform your sink into a cooler area for wine and other beverages. Freeze some berries or flowers into ice cubes to make them look more appealing. The possibilities are endless!
These are some of our top tips for entertaining in small spaces. We hope they spark your creativity and boost your sociability. Contact us today if you are looking for apartments in Ft Myers, FL, and book your tour today.