3 Fun Things to do in Ft. Myers with Kids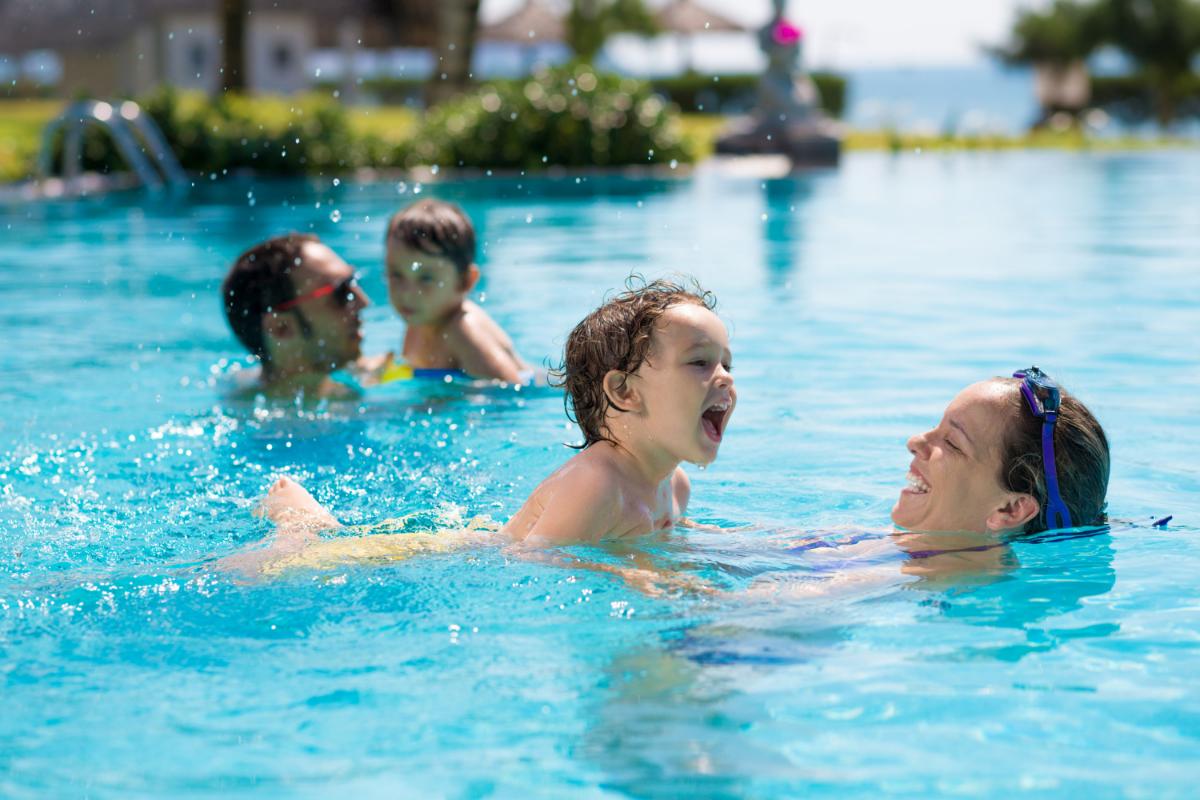 Getting out of the house as a family can cause excitement, anxiety, or many emotions in between. When we think about fun things to do with the family in Ft. Myers, the beautiful beaches are an easy choice, but there are plenty of fun things to do without the saltwater. No matter what your family enjoys, our experts on apartments for rent in Ft. Myers, FL, have some excellent recommendations for family fun.
Swimming at Fort Myers Beach
This beautiful beach is probably the most popular place in the city for family exploration. There are many things to do on your day at the beach, like relaxing, building sandcastles, shelling, jet skiing, and parasailing. The light waves and gently sloping shores make it a perfect swimming spot for the kids, and the seven miles of shoreline gives them plenty of room to play and run. Check out Lynn Hall Park for awesome beach activities, including shopping and dining. If you prefer a little more peace and quiet or nature trails, check out Bowditch Park on the island's north end. You may also enjoy the award-winning Lovers Key State Park on the island's south end and a reliable trolley system to get you around.
There is plenty of water to play in across Ft. Myers, but there is only one actual water park. Check out more than 14 acres of activities, pools, and water slides at Sun Splash Family Waterpark. Kids love the adrenaline of going down the speed slides and free-falling through a 5.5-story drop. Take a float ride down the peaceful Main Stream River Ride if that is too much action for you. There is a play area for the kids with plenty of chairs for parents to relax in the sunshine. The park offers special summer deals, and concessions and food are available to keep you satisfied. The water park is usually closed from October to February, but the site is still utilized for music and food events and carnivals.
Lakes Regional Park
It is free to walk the 2.5 miles of paved and unpaved paths, but if you don't mind spending a few extra bucks, bike and boat rentals are available. There are concessions available, and the small water park area is free for kids to enjoy. The miniature railroad offers a 15-minute ride past a small-scale village. Fishing is permitted, and you will see exotic vegetation and the occasional gator in the 158 acres of freshwater lakes on site. In addition, you will see birds like Heron and Ibis, smell the fragrance garden, and take a break in a covered picnic area or gazebo. The park hosts many music and cultural festivals and a Wednesday morning seasonal Farmer's Market.
These are just a few fun, family-friendly things to do in Ft. Myers. Contact us today if you are looking for apartments for rent in Ft. Myers, FL. We want to help you find your new home.