Reasons Why You Should Live in Florida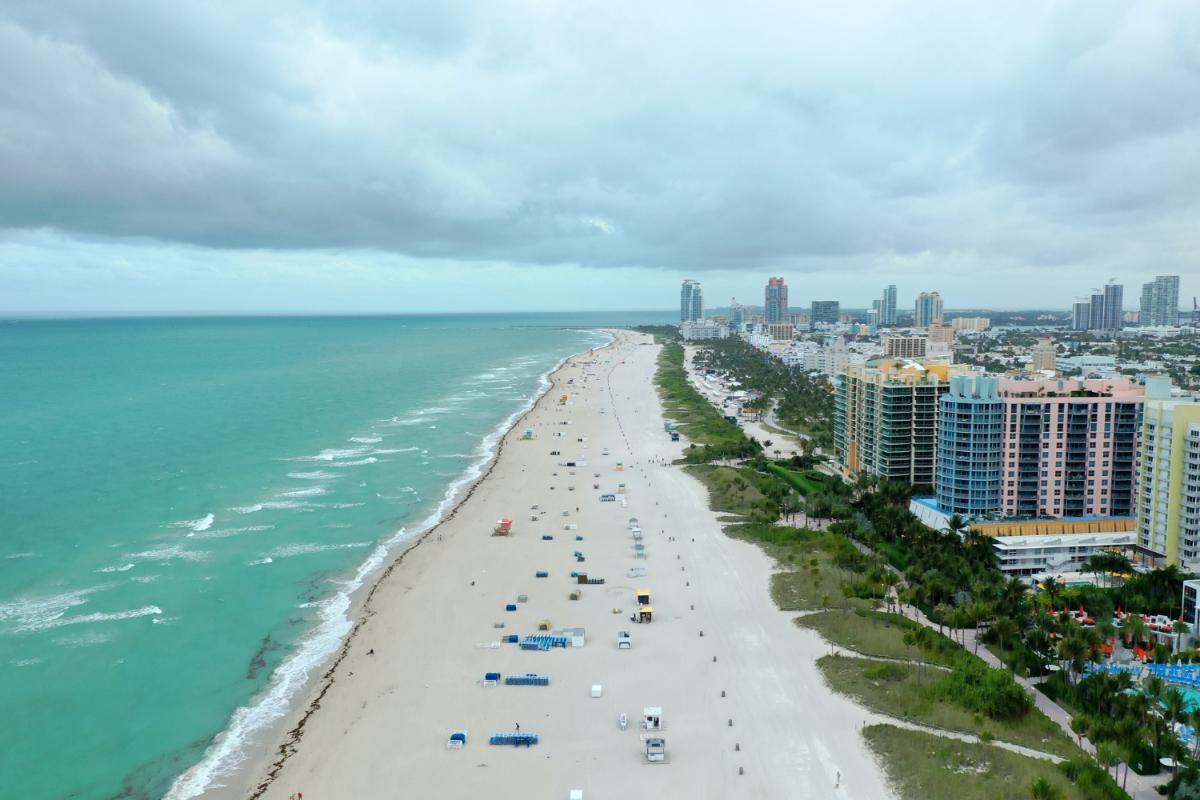 Maybe you like to vacation in Florida each year, but have you ever considering moving there? Florida is nicknamed "the Sunshine State" for a reason. It draws many visitors to its pristine beaches, warmer climate, and many attractions each and every year. It also draws many seasonal visitors who like to stay away from the harsh winters up north. As apartments for rent in Ft Myers, FL, we help to make Florida home for our renters by providing the amenities that allow them to maximize the Florida sunshine all while enjoying luxurious and comfortable apartment layouts and designs. There are many reasons why you should consider moving to Florida.
It is sunny and warm all year round.
Florida weather is one of the main reasons people are drawn to the state, no matter what month of the year it is. Even though the summers can be hot and humid, many people love Florida weather because they love the warmth. When you live in Florida, you will hardly ever need to keep a winter wardrobe, so you can ditch your sweaters and heavy coats before you move. You will also be able to spend more of your time outside and enjoying the beautiful landscape in the sunny weather.
It offers many beaches.
Many people vacation to Florida to spend time lounging in the sun on the beautiful sandy beaches of Florida's extensive coastline. Having access to these fantastic beaches year-round will be a shock to those who typically vacation there. Imagine having the beach all to yourself during the off-season. You can start each day with a jog or walk along the coastline, and you'll be able to end each day by listening to the ocean waves crash along the shore right outside your window.
It has a range of cultures.
Florida is also home to people of many different backgrounds and cultures, which makes it rich in diversity. This diverse climate appeals to many people that live here, because Florida is constantly changing and staying unique. When you talk to many Florida residents, they will likely have a story to tell or a background to discuss. No one is the same, and that makes life in Florida exciting.
It is affordable to live here.
Another alluring reason you should consider living in Florida is because the cost of living won't burn a hole through your pocket. Even though there are many destinations that have markups for tourists, locals can easily find the more affordable spots in their city. Goods, services, health care, and housing are all very affordable when you are a resident in Florida.
These are just a few of the reasons why you should consider moving to Florida and calling it home. Don't settle for the luxuries of Florida for only one week each year and instead move here permanently to live like you vacation for the other fifty-one weeks of the year. If you are looking to relocate to Florida, contact our apartments for rent in Ft Myers, FL today to hear about our availability and schedule a tour of our impressive grounds.