How to Maximize Space in Your Apartment Closet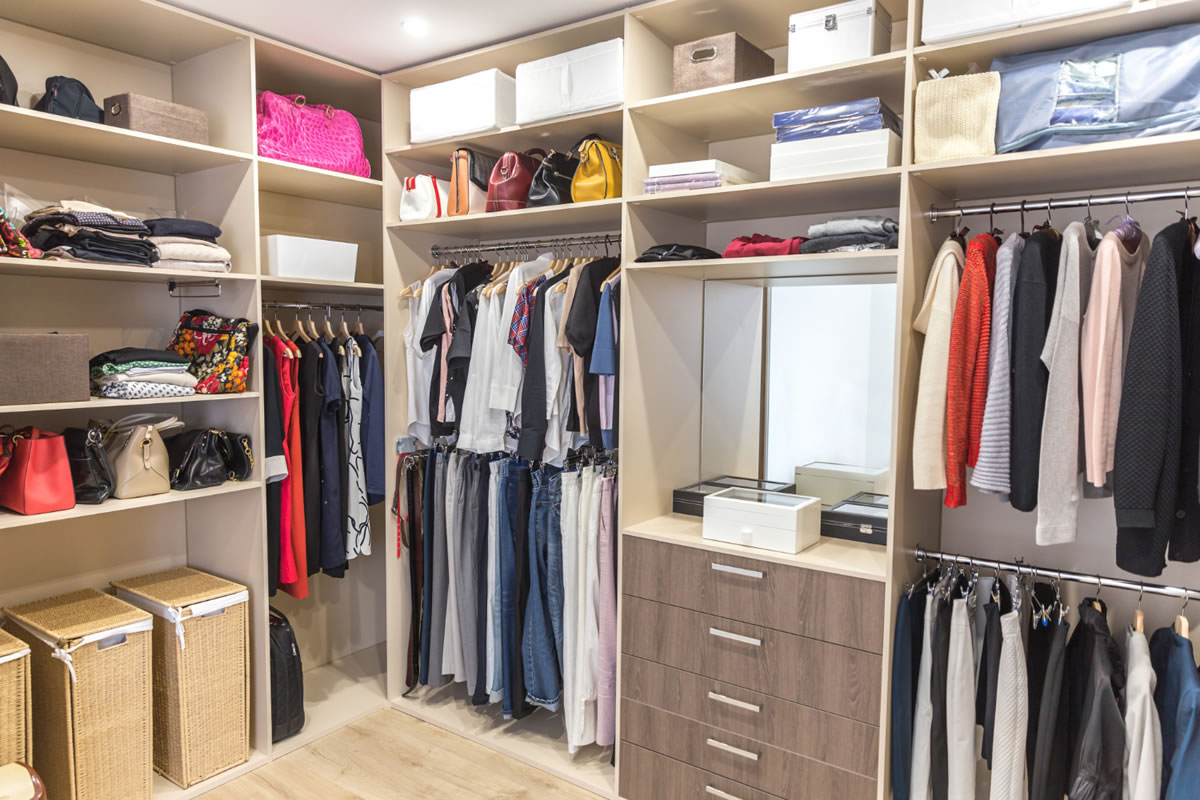 You've just recently moved into your new apartment, and you find yourself stuck wondering how all of your clothes and belongings are going to fit into your closet. As apartments in Fort Myers, FL, we want our renters feel like they are at home. Even though our floor plans offer spacious storage areas and potential furniture arrangement options, renters still find themselves struggling to fit all their belongings in their closet. There are a few tips and tricks you can use to maximize the space in your apartment closet while also keeping your space organized.
Add Hooks
To maximize the space in your closet or on any wall in your apartment, you can add hooks to hang items you want to be easily accessible. You can use hooks to hang coats, purses, belts, robes, and other everyday items that are constantly coming in and out of your closet on a routine basis. This will help save time when getting ready each morning while also giving your belongings a permanent home.
Add Extension Rods
When you hang clothes in your closet, you may notice that there is still space underneath your clothes. To maximize the usage of this space, buy extension rods that hang from your existing hangers. This will allow you to hang additional clothes from each hanger.
Use the Inside of the Door
When you live in an apartment, you want to maximize every last spot. This includes hanging things off the backs of your doors. Door storage solutions are wildly popular with our renters, for they help to create storage solutions for places in the home that aren't visible to guests. Hanging hooks or storage bags to the back of your closet door will help give you more places to keep your smaller items.
Install a Closet Organizer
Although you need to check with your apartment policies, you may want to consider installing a closet organizer. Closet organizers are great for storage because they are customizable to meet your needs. You can install more shelves, cubes, hanging rods, or baskets depending on what type of belongings you are looking to store. The versatility of closet organizers make them a great option for apartment renters to maximize their space and keep their belongings organized.
Use Shelf Dividers
If your apartment closet offers shelving, you can easily maximize these shelves by adding shelf dividers to fit more clothes. This will help your clothes from falling over and also keep them organized and well-folded.
By following these few simple tips, you can easily maximize the space in your apartment closet. Our apartments in Fort Myers, FL help create a community that our renters love to call home. Contact us today to hear about our available rentals.