Four Ways Swimming Improves Your Mental Health at Your Apartment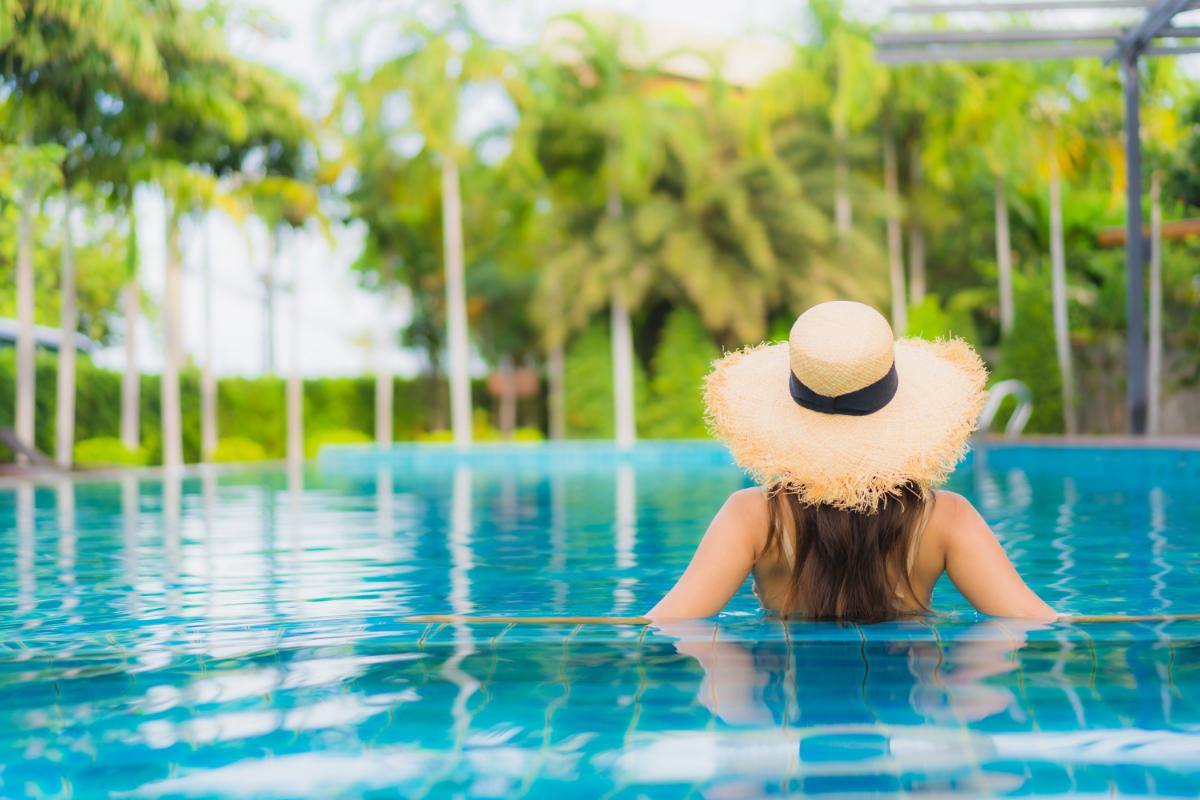 Are you wondering how to alleviate stress, depression, and anxiety with an easy-to-access activity? Here at our apartments in Ft Myers, FL, we offer our residents many amenities to relieve their stress and improve their wellbeing. One of our top amenities that residents say helps them with their mental health is our swimming pool. Having access to a swimming pool on a daily basis has scientifically proven benefits to your mental health. This makes it a great amenity to have in your home. Apartment owners get this luxury without any of the maintenance, which makes it even more alluring. There are four main ways that swimming can improve your overall mental health.
Relieves Stress
When you are submerged in water, you can actually feel the stress of the day melt off you. This activity helps you loosen up the muscles in your body, which can relieve stress and tension. Also, when you exert physical energy required for swimming, you will release endorphins that will help boost your mood. Swimming laps in the pool will also produce a meditative effect that relaxes your mind.
Promotes a Healthy Brain
Many people notice that they are much more positive and cognitively aware during and after a swimming session. When you are swimming, you actually boost the blood flow through your brain, which can have a positive impact on your brain health. This will allow you to think happier thoughts and have a much more positive outlook on the world.
Promotes Socialization
Whenever you are swimming alongside someone else, you are likely to develop a bond. Because you already have something in common, it will become easier to strike up a conversation and make new friends with your neighbors at our apartments in Ft Myers, FL. Lounging by the pool, having swimming races, or even just enjoying the sunshine on a raft provides you with many opportunities to meet new people that also love to swim.
Reduces Anxiety and Depression
Many people suffer from the symptoms of anxiety or depression, but many do not know that a swimming session can help lower these symptoms. If you are feeling anxious, uneasy, or sad, take a dip in your swimming pool. This activity will help you sleep better, which can improve your overall mood. Also, it will help to promote a stronger sense of happiness and overall wellbeing, which can drastically improve your lifestyle.
These are just four benefits of having a swimming pool to help improve your overall mental health. At our apartments in Ft Myers, FL, we want our residents to enjoy their experience and enhance their lifestyle while they are living with us. Contact us to hear about our other amenities today.