Five Tips to Stay Healthy at Your Apartment Fitness Center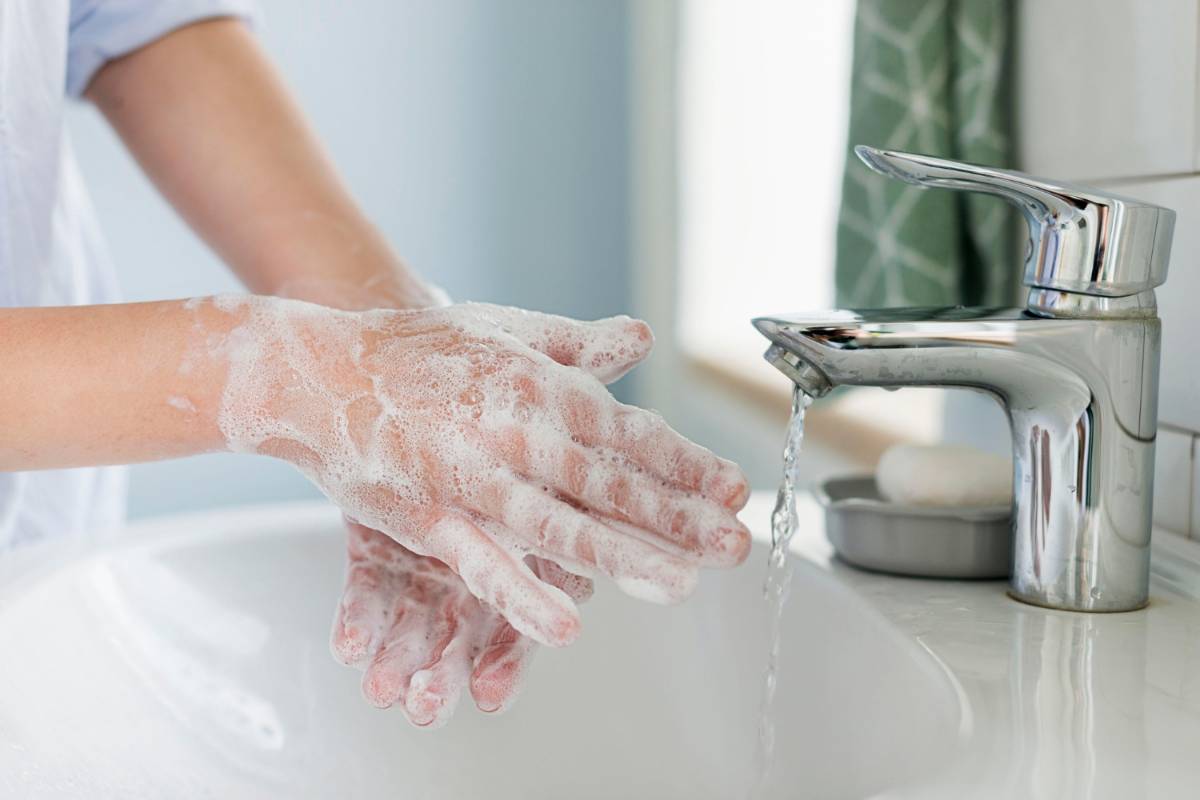 Are you someone who loves to work out in a community area? Are you aware of how you can protect yourself from germs and bacteria that can be commonly found in many gyms and fitness centers? Here at our apartments for rent in Ft Myers, FL, we offer many different amenities, including a state-of-the-art fitness center. This is a great place for our residents to work out and enjoy the exercise machines together. Our apartments implement many cleaning procedures to keep our community areas safe and clean for residents, but we also encourage them to practice proper hygiene for the benefit of themselves and the apartment community. Here are five tips to help you stay healthy when you are working out at the fitness center in our apartment complex.
Clean the Machines
Before and after you use any gym equipment, you should always sanitize and wipe it down. We offer sanitizer and towels to use to help you remember to clean the machines after you are done using them. This will prevent the spread of germs from person-to-person, as all of the machines are shared amongst the community.
Wash Your Hands
One of the best practices when you are working out is to frequently wash your hands. This is one of the best defenses against germs and bacteria. We recommend that you wash your hands when you switch to different areas of the fitness center, and also wash your hands when you arrive and before you leave.
Bring Your Own Mat
Whenever you are working out on the fitness center floor, you should consider bringing your own mat. Push-ups, crunches, and many other exercises require you to sit or lay on the floor. Avoid any germs or bacteria on the floor by bringing your own mat. Once you get home, disinfect your mat to remove any germs.
Take a Shower
When you are finished working out, you should always clean your entire body. Showers are the best method to make sure that you remove all of the germs from your body. It also helps to refresh after a rigorous workout. If you don't have the opportunity to head back to your apartment to shower after you leave, bring a towel and some sanitizer to help you wipe off sweat and disinfect your hands.
Keep Your Shoes On
If you go barefoot in the gym, you could end up contracting an infection on your feet, like athlete's foot. We recommend that you always wear your shoes when you are working out in our fitness center to prevent the spread of any unnecessary fungi to your feet.
These are just a few of the tips you should follow when you are working out in any community fitness center. Our apartments for rent in Ft Myers, FL keep the fitness center clean and prepared to prevent the spread of germs throughout our community. We encourage our residents to respect the property and continue safe and health practices as well. Contact us to hear about many of our other amenities that can enhance your lifestyle today.