An Apartment Cleaning Routine that Will Keep Germs and Bacteria at Bay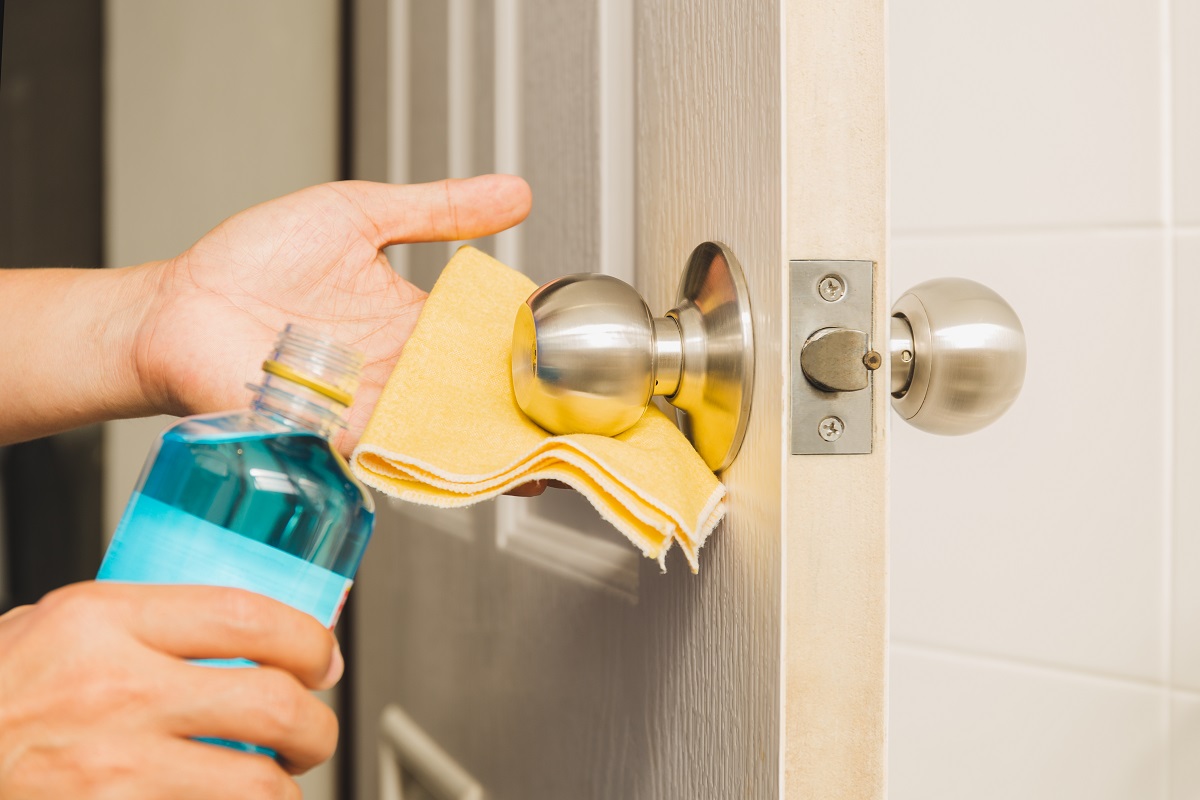 Are you wondering how you can keep yourself healthy and safe from germs and bacteria when living in your apartment? Community living may sound stressful during this time, but with the proper hygiene practices and cleaning procedures, you'll have no problem keeping yourself healthy. When you are living in our apartments in Ft Myers, FL, you will be happy to know that we have increased our cleaning efforts on shared spaces and amenities. The health and safety of our residents is a top concern at Millennium Apartments. In order to continue the cleaning efforts, you should also follow this apartment cleaning routine to keep yourself safe and healthy while living in your unit.
Clean Out Your Refrigerator Bi-Weekly
When it comes time to clean out your apartment, you won't want to forget cleaning out your refrigerator. Over time, you may have accumulated many items that have made their way to the back of the fridge. Take some time to remove any expired food items, and organize the existing items. Also, wipe down the entire fridge, both inside and out, to remove any germs and debris buildup that may have occurred over time.
Sanitize High-Touch Surfaces Daily
Places like kitchens and bathrooms will likely see a lot of action throughout the day, because these are two places that you frequent. Be sure to spend time sanitizing the surfaces, like doorknobs, faucets, sinks, cabinet knobs, and countertops. These surfaces are touched many times throughout the day, which leaves them susceptible to picking up germs and bacteria that can put you or your loved ones in harm's way.
Clean Out Closets Monthly
When you are cleaning, you should also take the time to organize and remove clutter from your closets and storage areas. If you have a kitchen pantry, spend some time going through and getting rid of any old or expired food. Also, take the time to remove old clothing items from your closet. This will refresh your wardrobe and keep clutter from piling up in your apartment.
Mop and Vacuum Floors Weekly
Dust, allergens, and pollutants can collect on carpeted flooring and at the corners of hardwood or vinyl flooring. You'll want to spend some extra time mopping, vacuuming, and maybe even scrubbing your apartment floors. When you keep your floors clean, you will remove the risk of tripping or falling, and you also prevent dust and dander buildup in your apartment.
This apartment cleaning routine will prevent the spread of germs and bacteria inside your apartment, which will help to keep the entire community safe. During this global pandemic, it is critical that you stay aware of the proper cleaning guidelines issued by the health department. At our apartments in Ft Myers, FL, we prioritize the health and safety of our residents by increasing our cleaning efforts. Contact us if you are looking for a safe and healthy place to call home today.