3 Ways to Welcome Spring to Your Apartment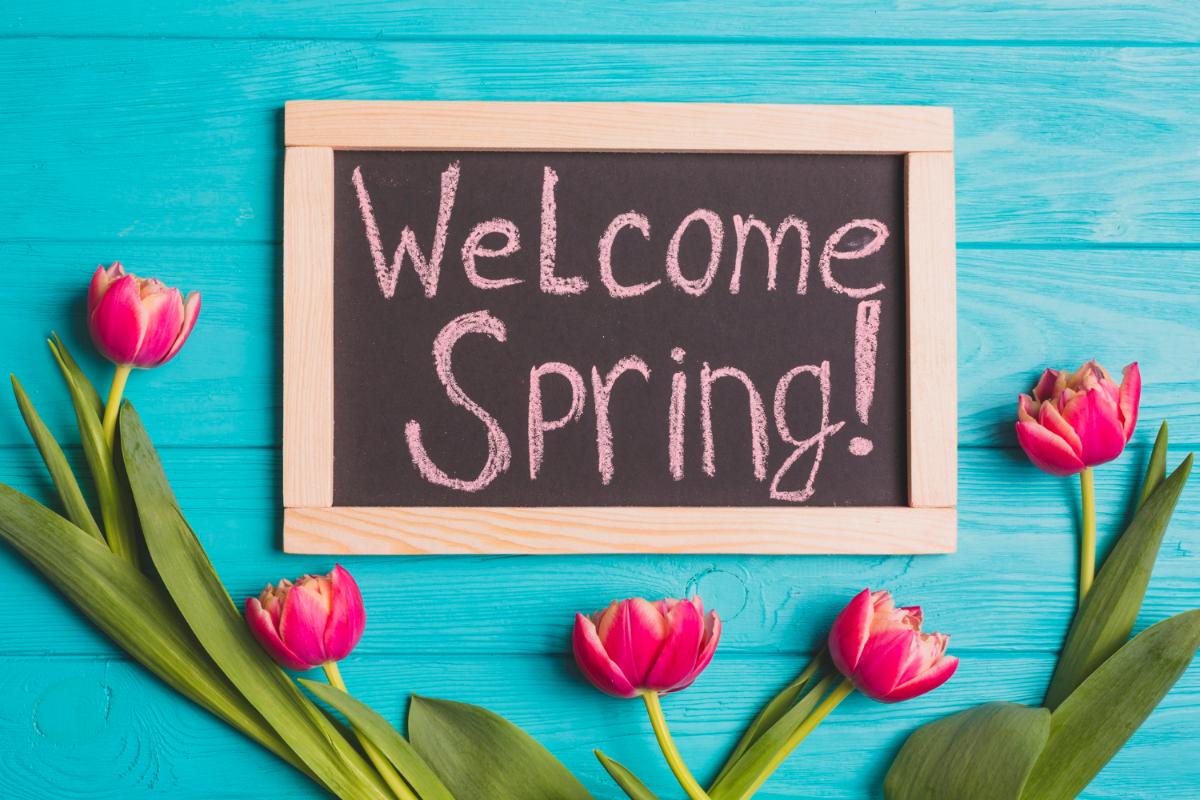 After winter has finally left and before the hot days of summer arrive, use these five decorating tips to welcome spring to your apartment.
Focus on the Front Door
Let everyone know that you are in the mood to celebrate by creating a spring front door display. While you may want to opt for a beautiful spring wreath, this can also be a great chance to show off your creativity without having to spend a lot of money. You can hang a watering can from some beautiful ribbon and place some faux spring flowers in it. On the other hand, grab an umbrella and hang it on a hook on your front door and let some Easter eggs peak out of its top. If you have an old picture frame around your apartment, then give it a quick coat of paint in a pretty spring color and insert a chalkboard into it with a cute spring saying.
Welcome Spring to Your Dinner Table
It is incredibly easy to welcome spring to your dinner table. Consider using a rabbit as your table's centerpiece throughout spring. You can also take a brown woven basket and fill it with eggs to resemble a bird's nest. You may also want to consider wiring faux butterflies to some candleholders and inserting some beautiful lilac or light-yellow candles in them.
For a more surprising table centerpiece, head to the thrift store and get a cake plate with a stem. Then, grab an empty plant tray and throw some dirt in it. Add some winter grass and place it in on top of your refrigerator until the seeds sprout. Place the sprouted grass on the cake stand and add some miniature faux flowers for a table centerpiece that will leave everyone raving about your creativity.
Boost Your Mood by Welcoming Spring to Your Bedroom
Pack up the dark sheets and heavy quilts to use again next year and get out the light sheets and linen throws to welcome spring to your bedroom. Even if you are not an artist, it is incredibly easy to make some fun artwork to hang on your walls. Start by putting a few drops of green food coloring in a bowl. Use a syringe to put some on a piece of drawing paper. Then, grab a straw and blow it across the paper. Now, put some pretty spring colored tempera paint in a bowl and dip your finger in it. Wherever one of your green lines ends, add a five or six dot flower. Give the flower a coordinating colored center by using your thumb. Let your artwork dry and put it in a frame.
You will soon have your apartment in Ft. Meyers FL looking ready for spring when you use your own ingenuity and these ideas. Get busy today welcoming spring to your apartment in Ft. Meyers FL.