Seven Tips to Maximize Kitchen Space in Your Apartment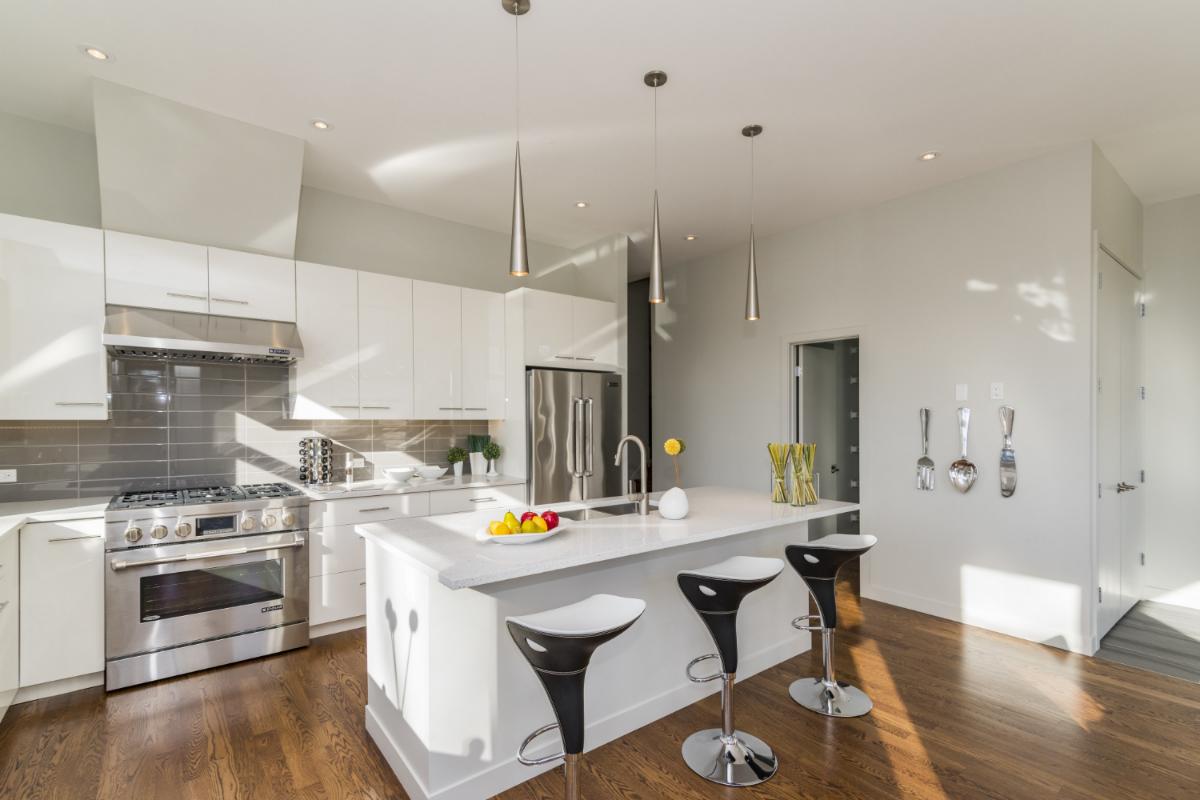 Between cooking, eating, hosting, and cleaning up, we spend a lot of our time in our kitchen. In an apartment kitchen, this might pose a challenge. Typically, there isn't a lot of space to move around, and this can cause storage issues. When you are renting apartments in Ft Myers, FL, you want to be able to store everything you need within an arm's reach when you are cooking in your kitchen. Otherwise, you'll want to cook less, and instead you'll start to pay for expensive restaurant and take-out bills. There are seven tips to increase your kitchen storage and maximize space in your apartment's kitchen.
Add Wall Storage
When you move into your kitchen, you may notice a few bare spots on your walls. This is a great place to install a few shelves or hooks to hang supplies you need to keep close. Hooks to hang oven mitts and kitchen towels are great for near the sink or stovetop. If your apartment allows you, installing a few open shelves will also help to increase your ability to store bulkier items like cookbooks or ingredients.
Use Magnetic Knife Strips
A simple way to store your knives without taking up precious counter space with a large knife block is to install a magnetic knife strip. These are inexpensive and easy to install directly underneath a cabinet where there is a lot of unused space.
Use Wire Shelves
When your bowls or plates only stack halfway up a shelf, you have the potential to add more storage on top of that. Using wire shelves helps to make two shelves out of an area where there is only one. This will help create another place for you to stack additional items without making breakables susceptible to collapsing and breaking.
Utilize the Inside of Cabinet Doors
The insides of cabinet doors are great places to hang command strips and hooks for items you use frequently. For example, you can hang a kitchen towel, a small shelf, potholders, measuring spoons, trivets, or other items that are slim or small. These will save you space inside drawers and other cabinets.
Invest in Storage Containers
Storage containers will help you stay sane when you are perusing your pantry for specific ingredients. By keeping commonly used items together, you will be able to implement a quick and easy storage solution for your pantry. It will also help you keep food from perishing or going stale sooner.
Buy a Prep Island
If you find that a lack of counter space is an issue, you may want to consider investing in a small prep island for your kitchen. This typically comes on wheels for easy mobility and also with hooks, shelves, and cutting boards so you have everything you need to prepare for a meal within your arm's reach.
Organize Cleaning Supplies
Keeping your cleaning supplies underneath your sink is an easy way to access them when you need them most -- after you are done cooking. By using a lazy Susan, you'll be able to easily access all the supplies you need simply by rotating the shelf. It will easily store your kitchen cleaning needs.
By using these seven tips, you will be able to maximize and organize the space in your apartment kitchen. When you are looking for the perfect layout, floor plans, and kitchen in apartments in Ft Myers, FL, consider these tips to help you expand your options. If you like to spend time in the kitchen, our apartments are for you. Contact us today to hear about our availability and schedule a tour of our units.