How to Host a Holiday Party in Your Apartment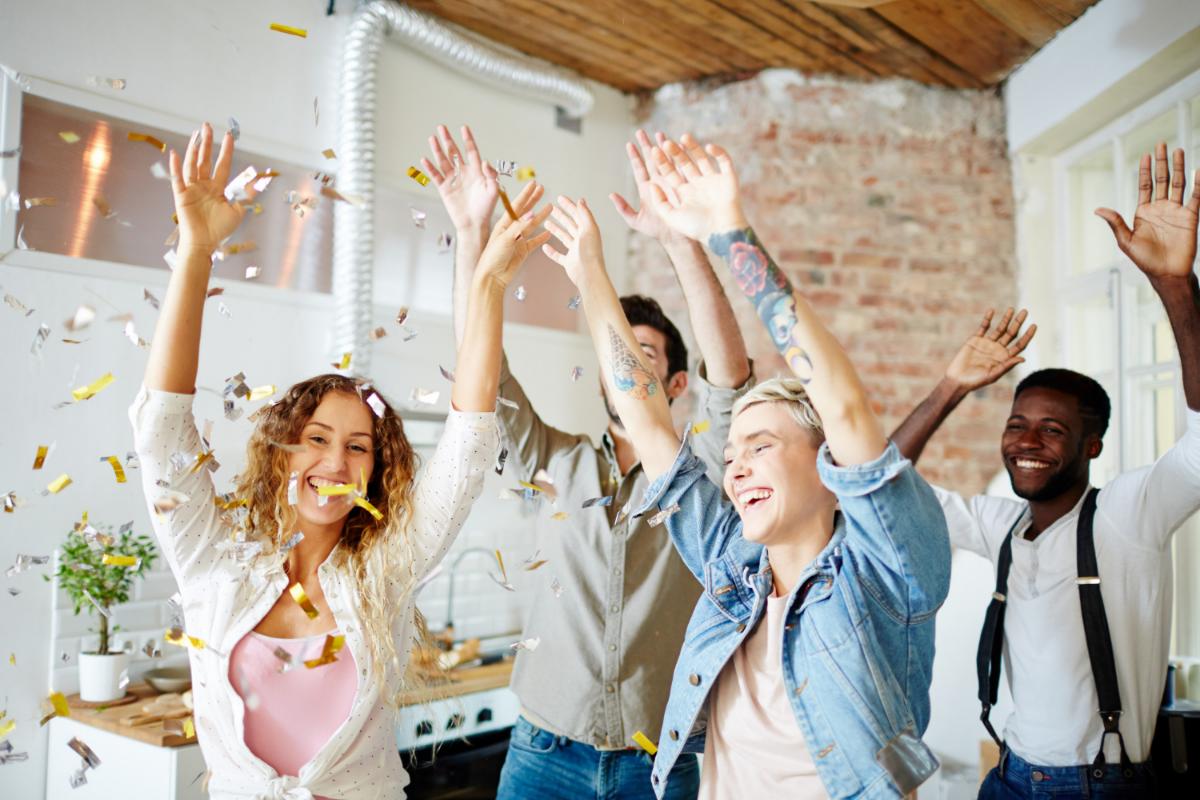 It's almost that time of year again. It's almost time to get out your holiday decorations, add lights to your home, and celebrate with family and friends. If you are living in an apartment, you may be wondering how it is possible to host a holiday party in that small space. With a few changes and simple tricks, it is possible. In the apartments in Ft. Myers, FL, many of our renters host a wide array of successful holiday events within the walls of their apartment unit. Follow these tips to hosting a successful holiday party in your new apartment.
Make Room
In order to make room for guests and flow, you may have to consider how to rearrange furniture or put away breakables. Most likely, you have arranged your apartment thoughtfully, and each square inch serves a purpose. For the holidays, you will need to shuffle some things around to create more entertaining space. This may involve stashing your coffee table in storage or pushing couches up against walls. Consider a different layout to help maximize places for people to relax and unwind during your party.
Cook in Advance
In order to make sure that your kitchen is usable entertaining space, you may want to choose foods that you can prepare in advance. This will not only help you to enjoy mingling with your guests, it will also create usable counter space for serving food or mixing drinks. Cooking in advance or preparing cold trays will help you to keep your guests satisfying all while you can enjoy spending time celebrating too.
Designate Purpose to Each Area
When you designate areas in your home that are for a specific purpose, your guests will have full understanding of where to go for what they need. This will help you to create flow throughout your apartment, and it will also keep the questions at bay. They will be able to walk up to the counter or bar cart and pour themselves a drink, and they will be able to linger around the kitchen island or dinner table to fill their plates with yummy appetizers. If there is music in your living room, they will likely spend their time dancing or mingling with other guests in there. Designating a purpose to each room will help your guests feel more comfortable to move around.
Relax and Ask for Help
Don't be afraid to ask your guests to contribute. In order to spend less time in the kitchen, ask your friends and family to bring a prepared appetizer that you can easily set out once they arrive. When you need help switching out the music, ask a trusted guest to help you. Delegating jobs is a skill that most party hosts have to get used to, or else they will become stressed and overwhelmed by each and every task. Asking for help will only allow you to relax and enjoy your holiday party.
By following these simple tips, you can successfully throw a holiday party to remember all within the walls of your own apartment. No need to worry about where you fit all your guests or how you will cook all the food. Our apartments in Ft. Myers, FL offer many floor plans and amenities to help your holiday party become even more of a hit. Contact us today to hear about our availability.