Dusting Tips for A Cleaner Home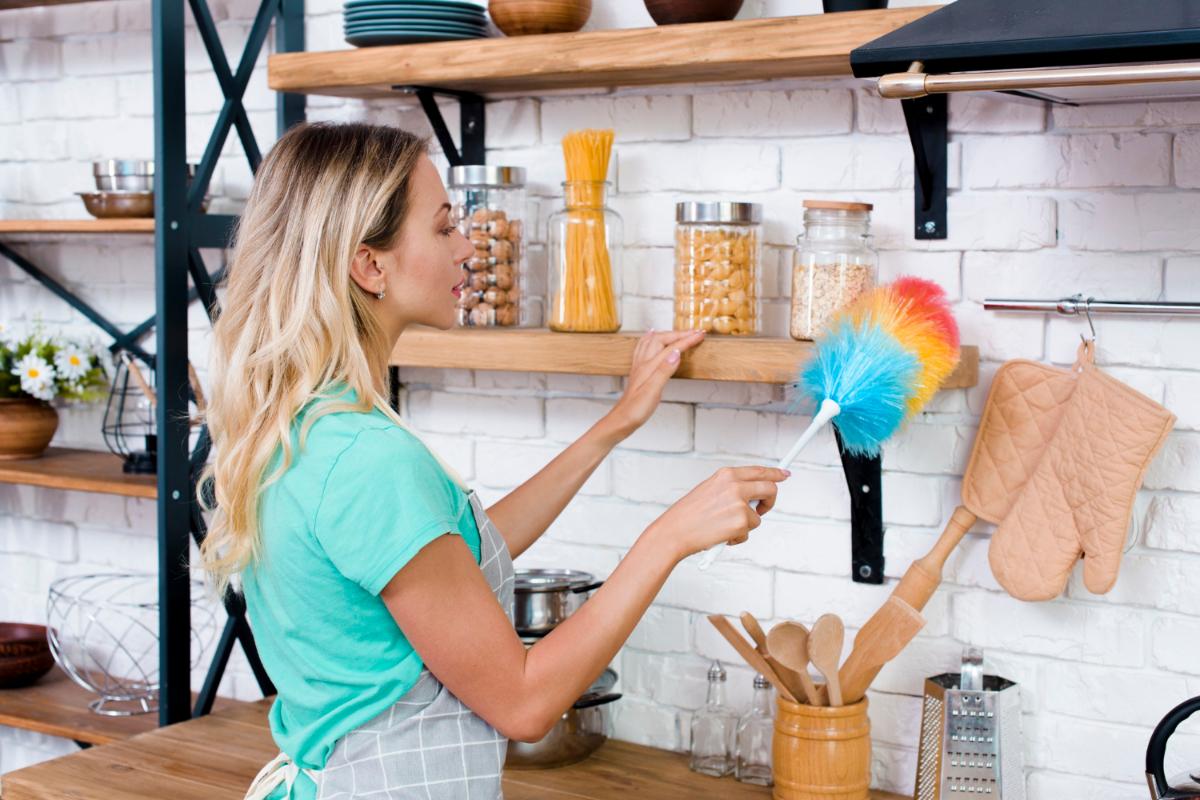 The feather duster is the time-honored dusting tool, but nowadays there are several alternatives that have proved to be just as effective. Here's a list of them:
1. Lint roller
A lint roller can be amazingly useful for dusting several areas of your home. A lint roller can be used to dust curtains, lamp shades, and upholstery. Also, a lint roller does an excellent dusting job when used on glass shelves and bookshelves.
2. Use a coffee filter for electronics
A coffee filter is surprisingly effective tool for dusting. It is the perfect way to clean the DVD player, Computer, Home Theater and least I forget, and the television. When you use a coffee filter on your electronics, you won't see a speck of dust on it. Also, it is the ideal way to avoid scratching your Television or computer screen.
3. Use a broom to reach those hard-to-reach corners
You may have noticed an area on your wall where dust and cobwebs always gather. These are usually at the top of the wall and are very unpleasant to the eyes. To get rid of the dirt and cob-webs from those spots, get a broom and wipe the area down.
4. Use a paintbrush for decorative Items
Some homeowners have items with tight crevices but find it very difficult to clean it. You can use a paint brush to clean these areas effectively. A paintbrush will take off the dust off your vase, picture framewall art, and other decorative items in your home.