Name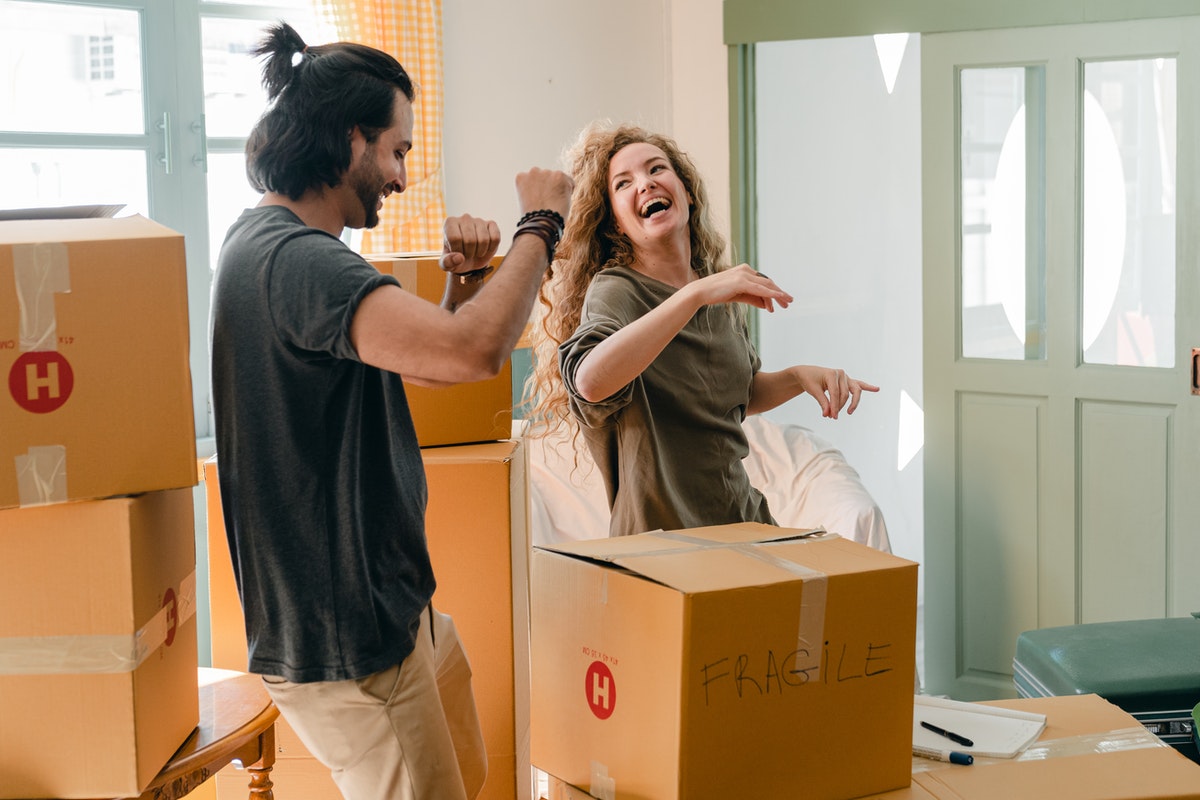 Have you finally found that apartment of your dreams to call your home? After you sign your lease, you'll want to start preparing to move all of your furniture and belongings into your apartment. However, many apartment owners make one big mistake when they first move into their place. Forgetting to measure certain spaces is one of the most common mistakes that new renters make before they move into their apartments for rent in Ft Myers, FL. This can lead them to m...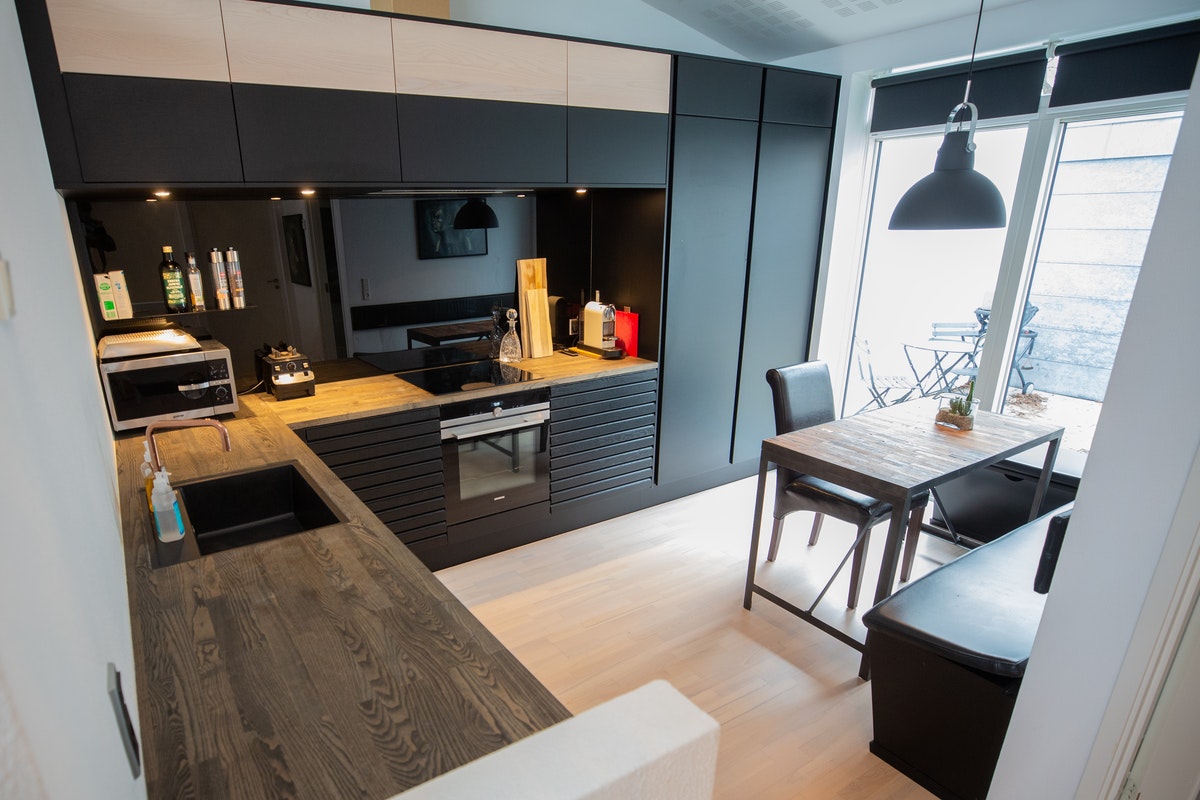 Furnishing your brand new apartment may seem like a challenge that can quickly empty your pockets. Furniture, decorations, and household essentials can become expensive, especially when you first move into a new home. When you live in our apartments in Ft Myers, FL, we offer many features that enable our residents to slowly move in and still be comfortable, such as spacious closets, many kitchen cabinets, and other storage solutions. Getting settled in without going broke ca...
Are you looking for the perfect apartment for you and your furry companion? When you have a dog, you want to also make sure to choose the perfect home for them as well. This may involve extending your search to include properties that also have many pet-friendly amenities to enhance you and your four-legged friend's life. Living with a pet can be easy when you choose to live at our pet-friendly apartments for rent in Ft Myers, FL. When you are taking a look at pet-...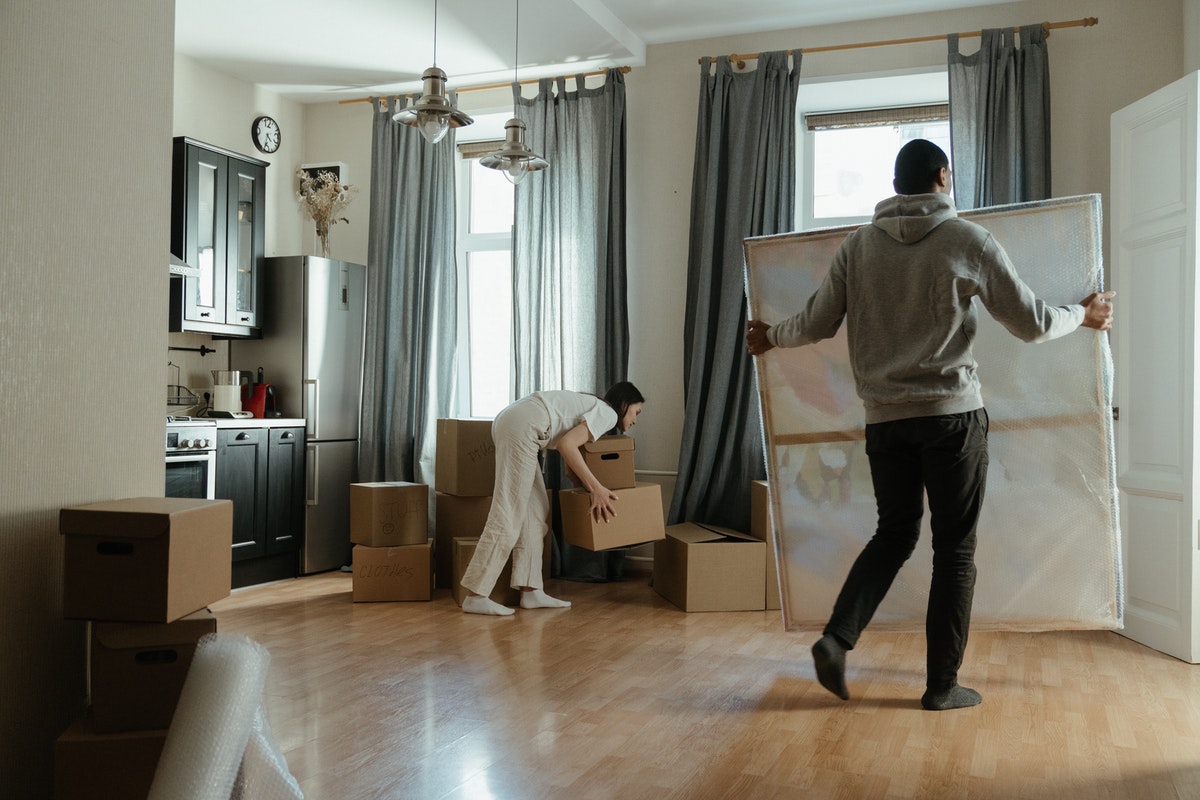 Are you planning a move to a new home or a new city? Moving can bring up a range of emotions, as its bittersweet nature may make you feel scared to leave your current home but also excited for a new adventure. Moving can also make you feel buried in boxes and to-do lists that require you to spend a lot of money. Expenses related to moving and relocating to a new home, like our apartments in Ft Myers, FL, can add up quickly. However, you'll want to be financially sa...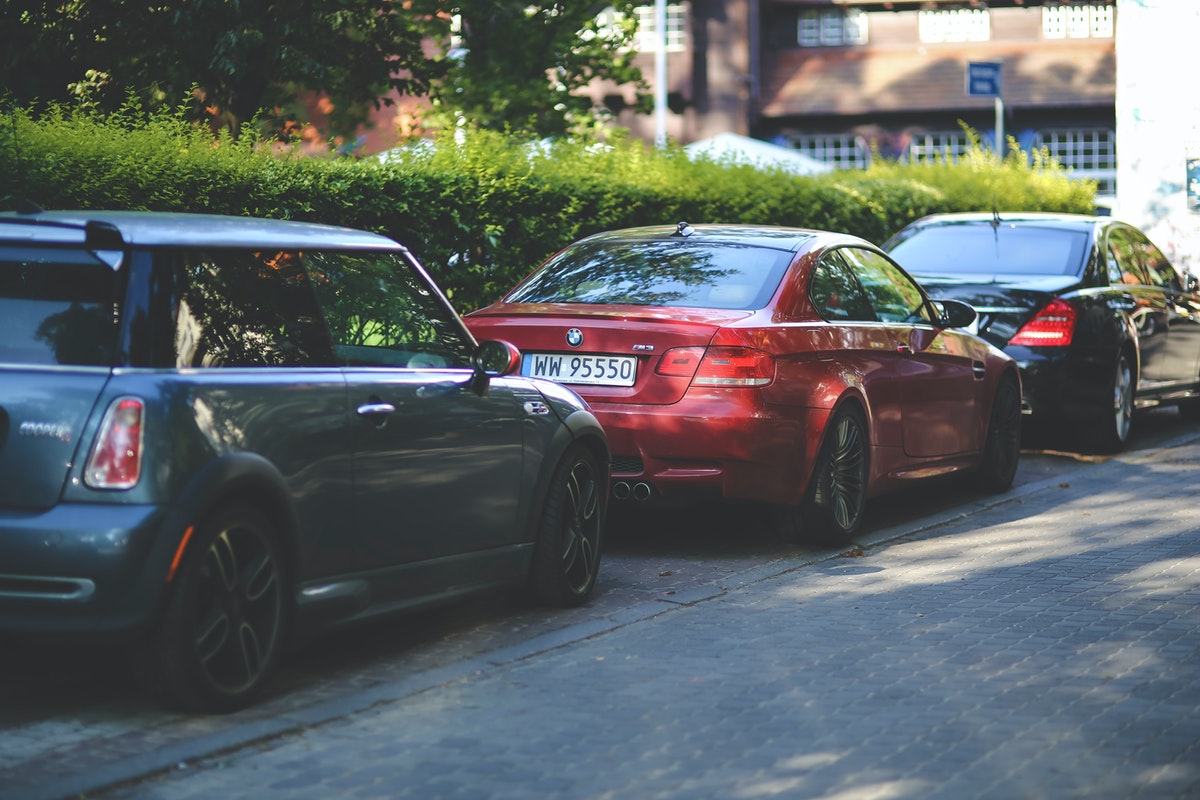 Before you sign any leases, you should always be sure that you fully understand the parking situation at your new apartment. Because many apartment buildings and complexes are located within close proximity to cities, attractions, and businesses, there may be limited parking spots available, and you will want to know the restrictions before you get there on moving day. At many apartments in Ft Myers, FL, you will find ample parking, but this isn't true for everywhere. Th...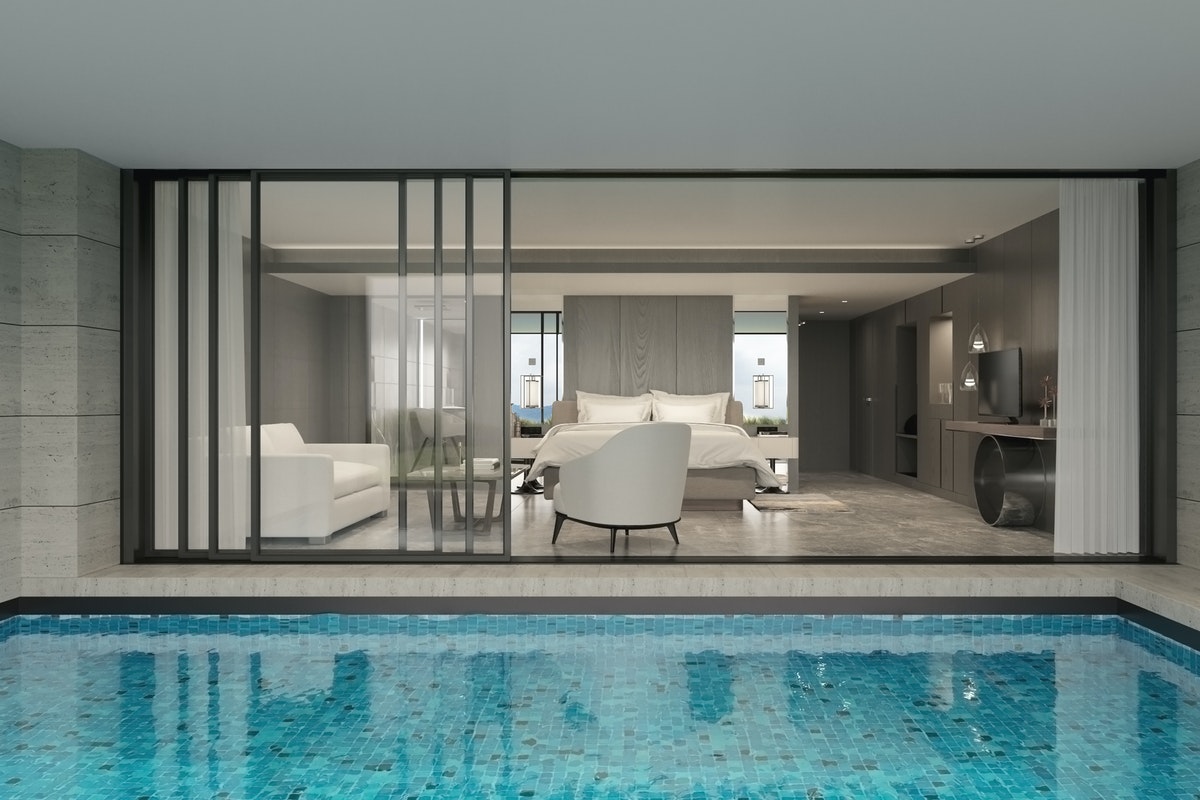 Are you looking for an apartment with the right amenities to enhance your lifestyle? When you live in Florida, you will want to find a place that has a swimming pool on their apartment grounds. At our apartments for rent in Ft Myers, FL, we have a luxurious swimming pool and many amenities poolside to make you feel at home when you are living here. A swimming pool offers you many different opportunities to enjoy the outdoors while still having relief from the heat. The...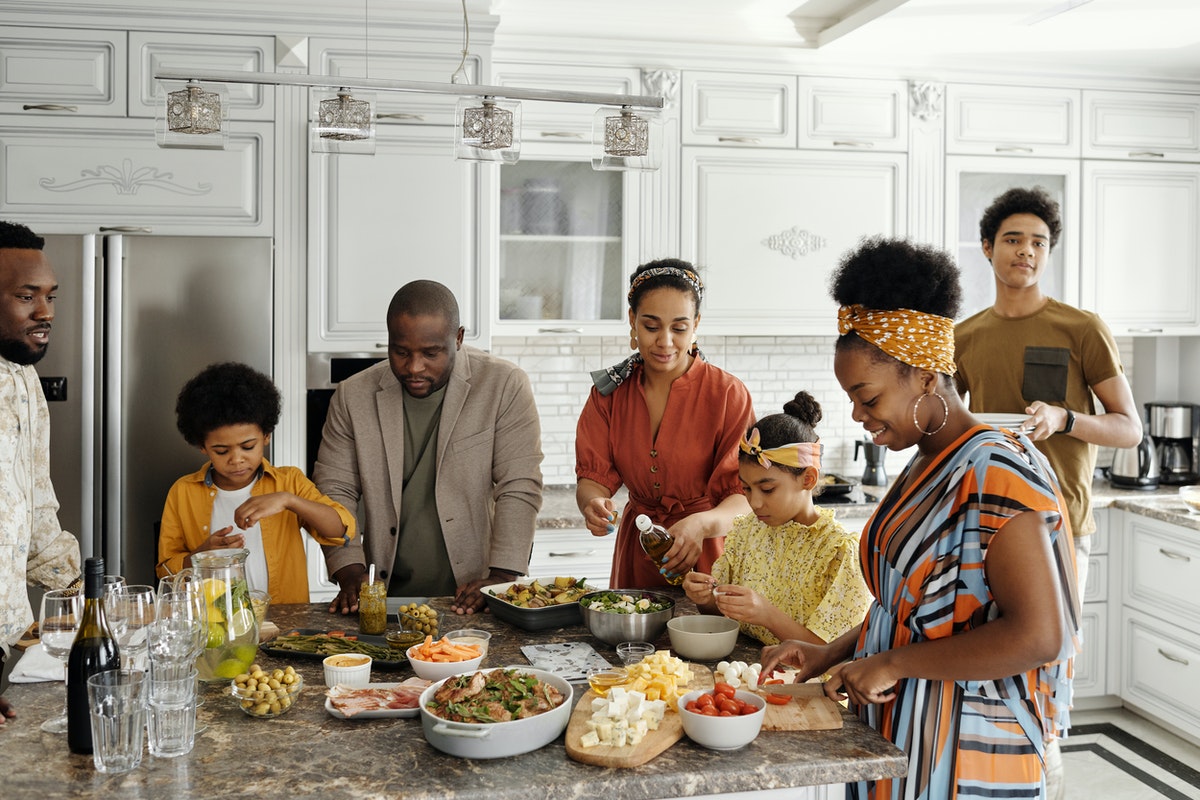 Are you concerned about moving your big family into an apartment? Living in an apartment with kids can seem like a challenge, but with the right strategies, it can actually be easy. At our apartments for rent in Ft Myers, FL, we offer many amenities and spacious floor plans that make living in an apartment with a big family a breeze. From having many amenities to having an ideal location close to the beach, there are many reasons why you'll want to move you and your kids...
Are you looking to put a down payment on a house after you move out of your apartment? Renting an apartment has many luxuries, like no maintenance, many amenities, and typically a great location. These benefits can also make it difficult to save money unless you choose a budget that you can stick to when you are living there. Many people enjoy having close access to the city of Ft Myers, and they spend their money on entertainment, dining, and other recreational activities.&...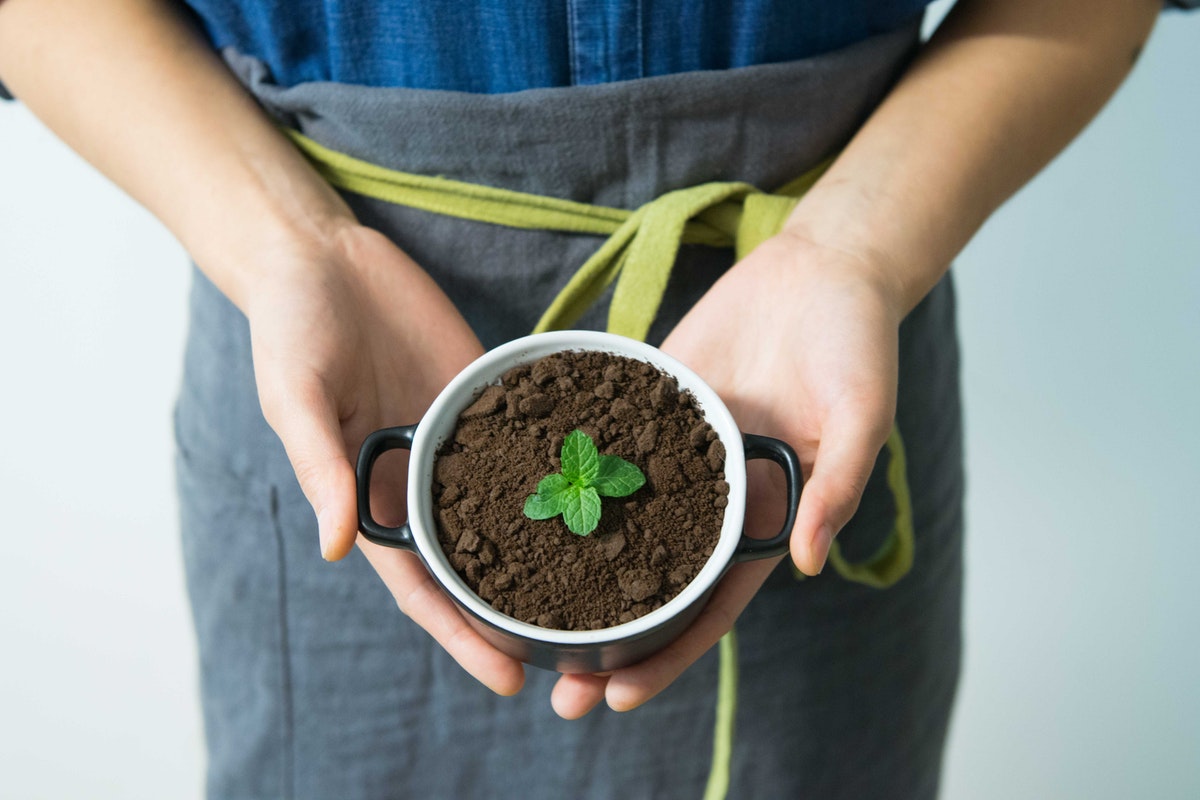 Do you have plants in your apartment? Caring for plants can be complicated if you are novice green thumb, as plants require a certain amount of water, sunlight, and care in order to survive. Caring for a plant can be easy, however, if you know the right things to do. Plants are a great way to enhance the space in your apartments in Ft Myers, FL, as they don't take up much space and they enhance the air quality and improve the mood of your apartment. There are a few...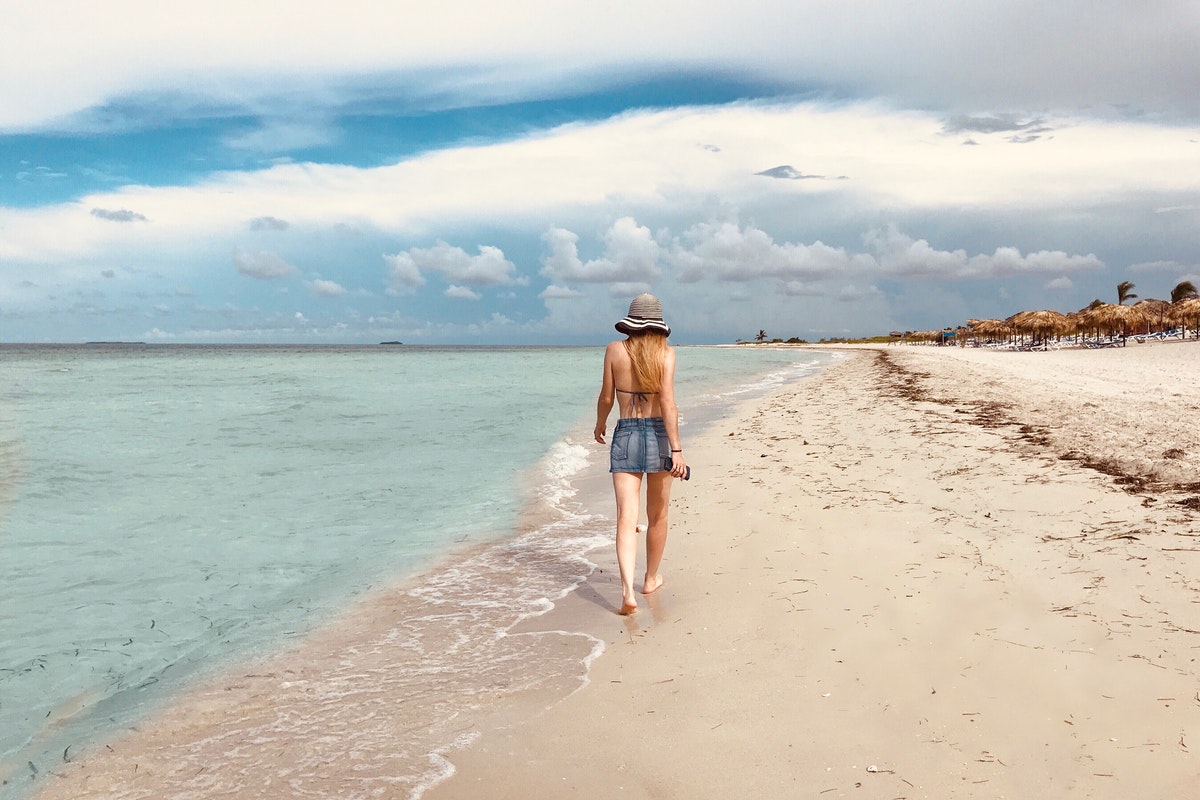 Have you ever wondered what it would be like to live like you are on a permanent vacation? From having access to the water to spending your evenings listening to the waves, there are many ways to access those vacation vibes in your everyday life. This is especially true when you live near the beach. At Millennium Apartments for rent in Ft Myers, FL, you will only be miles away from the shoreline, which will provide you with the ability to enjoy the beach every single day.&nb...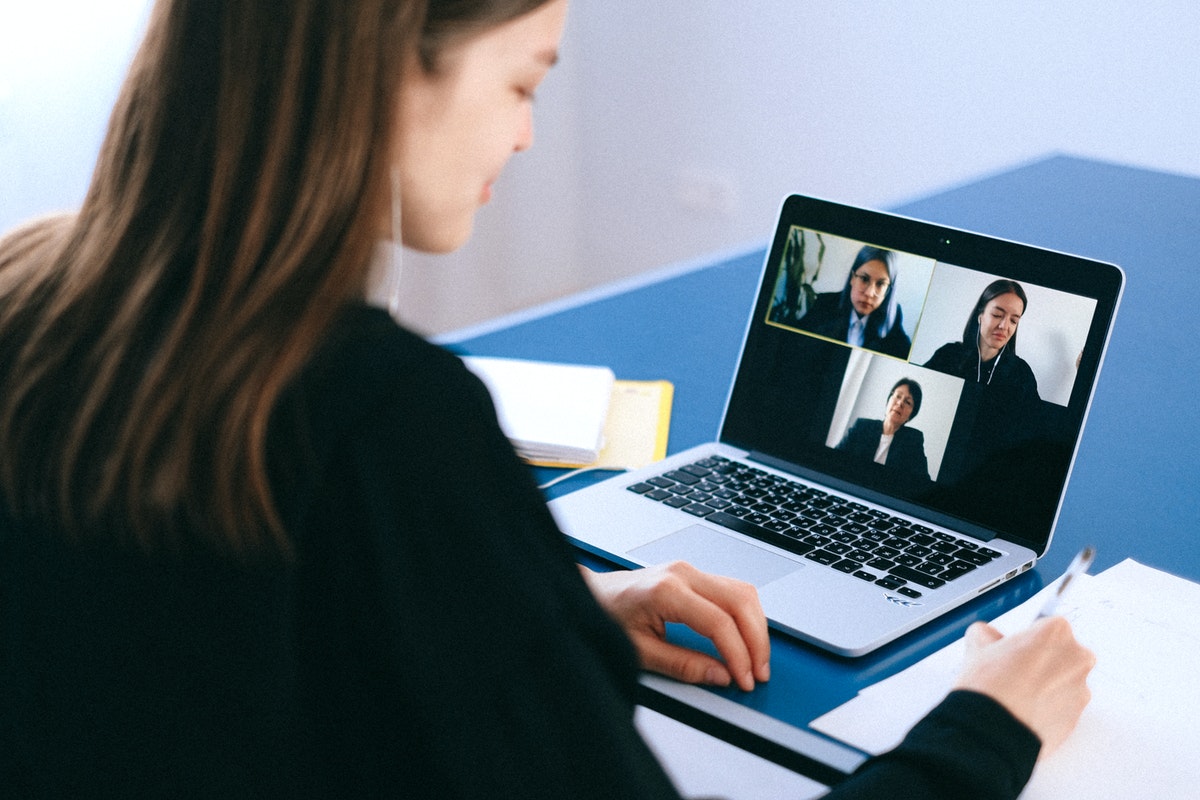 Are you struggling to adjust to your new normal? Has this year been challenging on your mental health? Do you struggle with anxiety about going back to work and reuniting with people you haven't seen in many months? Because the coronavirus is not yet eradicated from our society, many people may struggle with anxiety or fear in their everyday life. At our apartments in Ft Myers, FL, we are learning how to cope with the new changes and the new normal of our society r...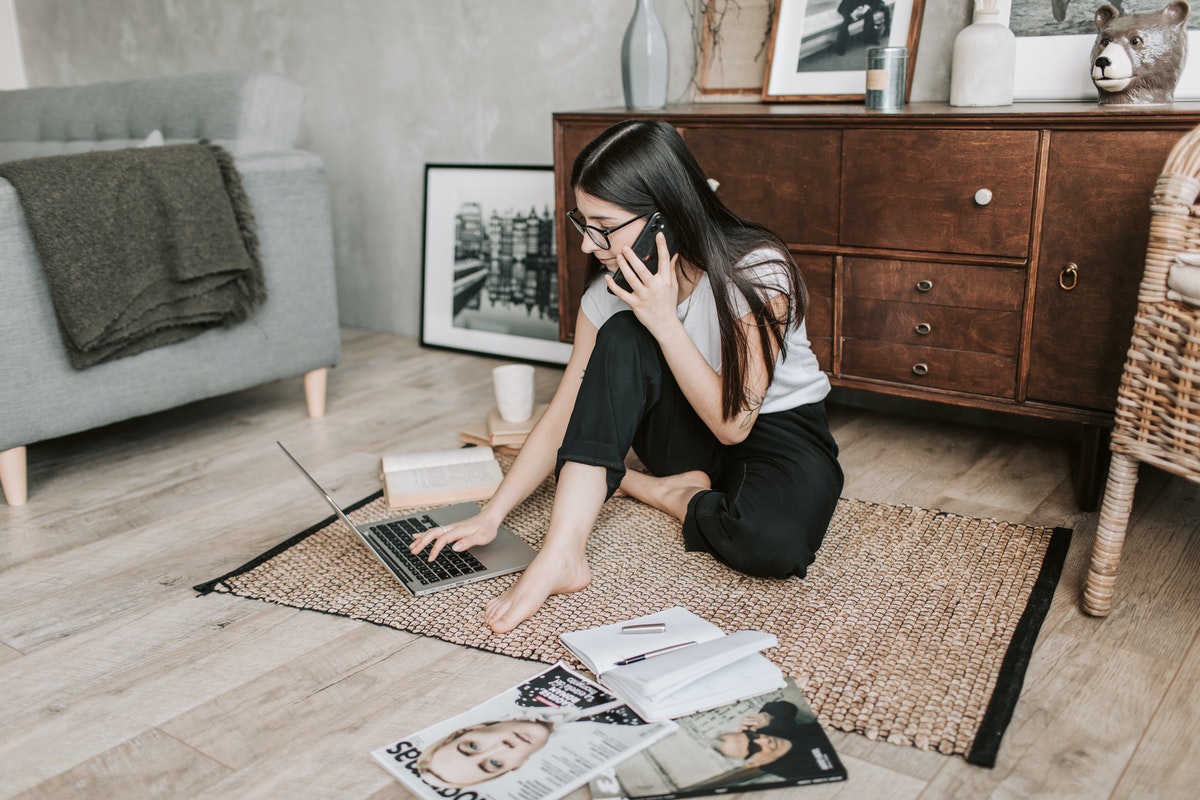 Have you been working from home during this year? Many of us have been instructed to stay home and avoid crowded places, like office buildings or workplaces, which has meant that we've likely established a new routine to adapt. These changes may not always be easy, especially for those who live in an apartment that doesn't have a designated work space. This has turned many of our kitchens into offices and many of our bedrooms into virtual meeting spaces. ...
Are you concerned about fitting all of your belongings into your apartment? Moving into an apartment does not have to be stressful, for there are many storage solutions that can help you save space and live comfortably with all of your stuff. At our apartments in Ft Myers, FL, we offer spacious apartments that have storage space for many things you'll bring with you. When it comes time to find a home for all of your belongings, you'll want to get some of the space-sa...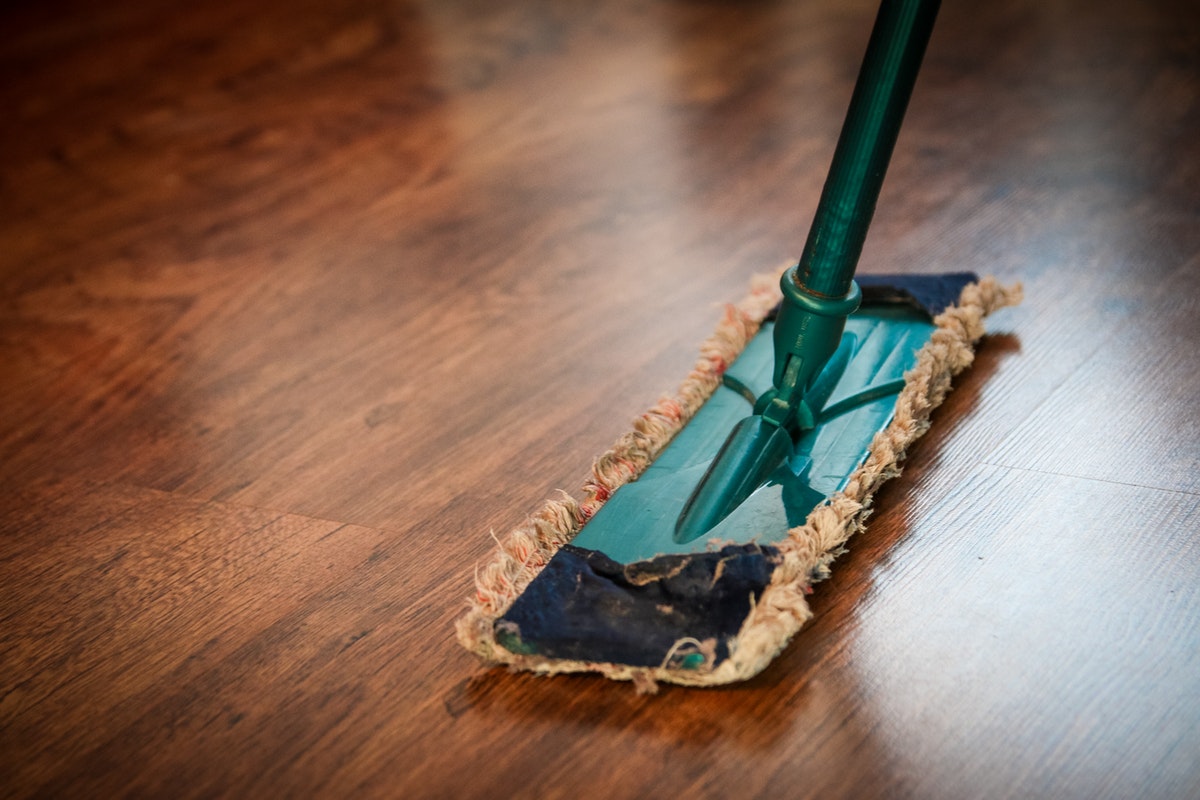 Are you concerned about living in a shared community within close proximity to others? Are you worried about putting yourself at risk when you live closely and share amenities with your neighbors? Apartment living can be beneficial for many reasons, and shared amenities are among the top reasons that many people love calling our apartments for rent in Ft Myers, FL their home. However, in a world with social distancing restrictions and health guidelines against sharing things...
Have you ever heard of the term "blue mind?" This term refers to the strong connection between humans and water, which include many of the positive benefits that we can gain from being near or in water. For this reason, many people consider living near the water or bringing the water to them with access to a pool. When you choose to live at our apartments for rent in Ft Myers, FL, you will have access to many bodies of water, including the ocean, and a luxuri...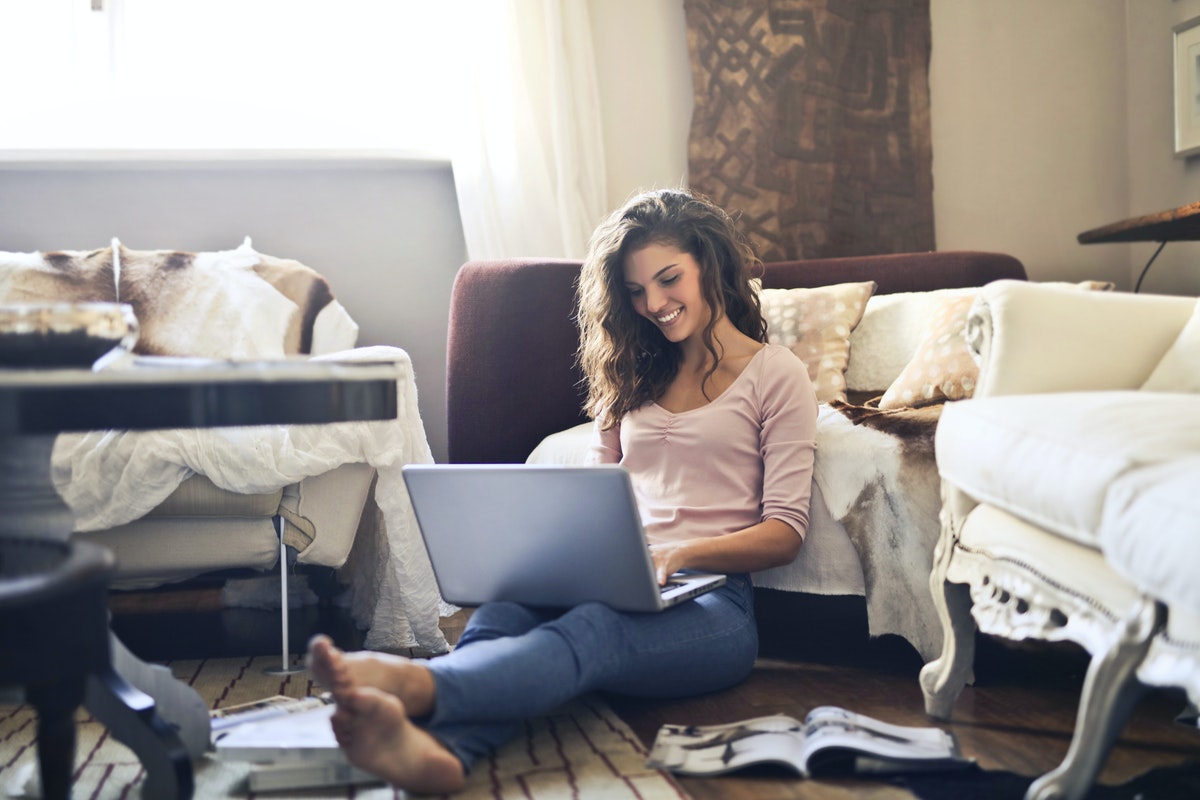 Have you been struggling to work from home during the pandemic? Because you aren't used to designating parts of your apartment to become work space, it can be a difficult adjustment to make. At our spacious apartments in Ft Myers, FL, we offer our residents plenty of space to set up work desks while not impeding on living space. It makes working from their homes a much more manageable and less stressful task. Working from home can be done effectively by following t...
Do you share your apartment with a roommate? Whether this is a friend or a stranger, there are a few perks to shared living spaces. From saving money to having someone to talk to, you'll enjoy living with a roommate when you have the space. However, there are a few things to consider when you share your apartments in Ft Myers, FL with another person. One of the main concerns you might have is how to share living expenses. What bills should you split? Ho...
When you are living in your apartments in Ft Myers, FL, you may be eager to explore what this popular Florida city has to offer. From beaches to culture to shopping areas, there is truly something for everyone in this area. Our residents enjoy many of the activities, museums, and outdoor recreational activities that can be all be found just a short drive way from Millennium Apartments. Here are a few exciting things you can do in Ft Myers, Florida this summer. Man...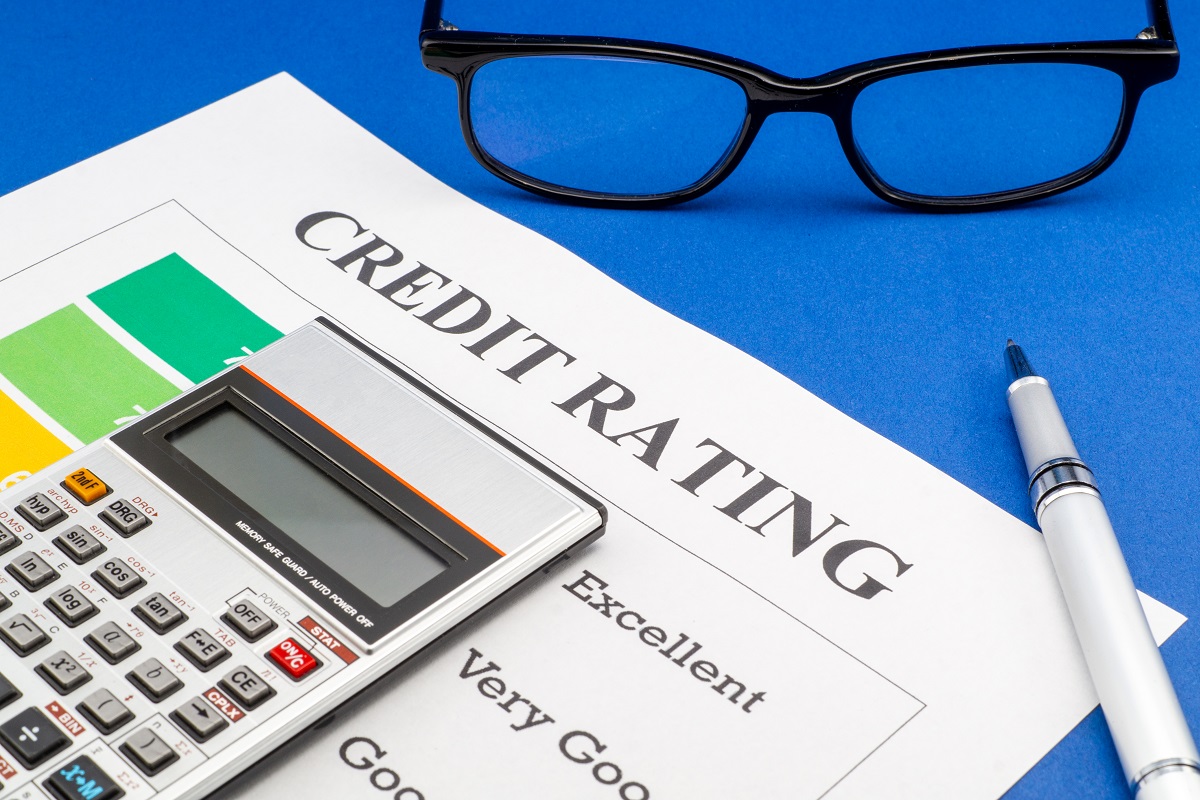 Are you interested in renting an apartment? Have you been looking for the perfect apartment to call your new home? When you are looking for an apartment, you should also know more information about how apartment complexes perform background checks. In order to ensure that their tenants have the financial stability to pay for rent and are safe for the apartment community, they will perform background checks before you are able to become a tenant. Even though this is jus...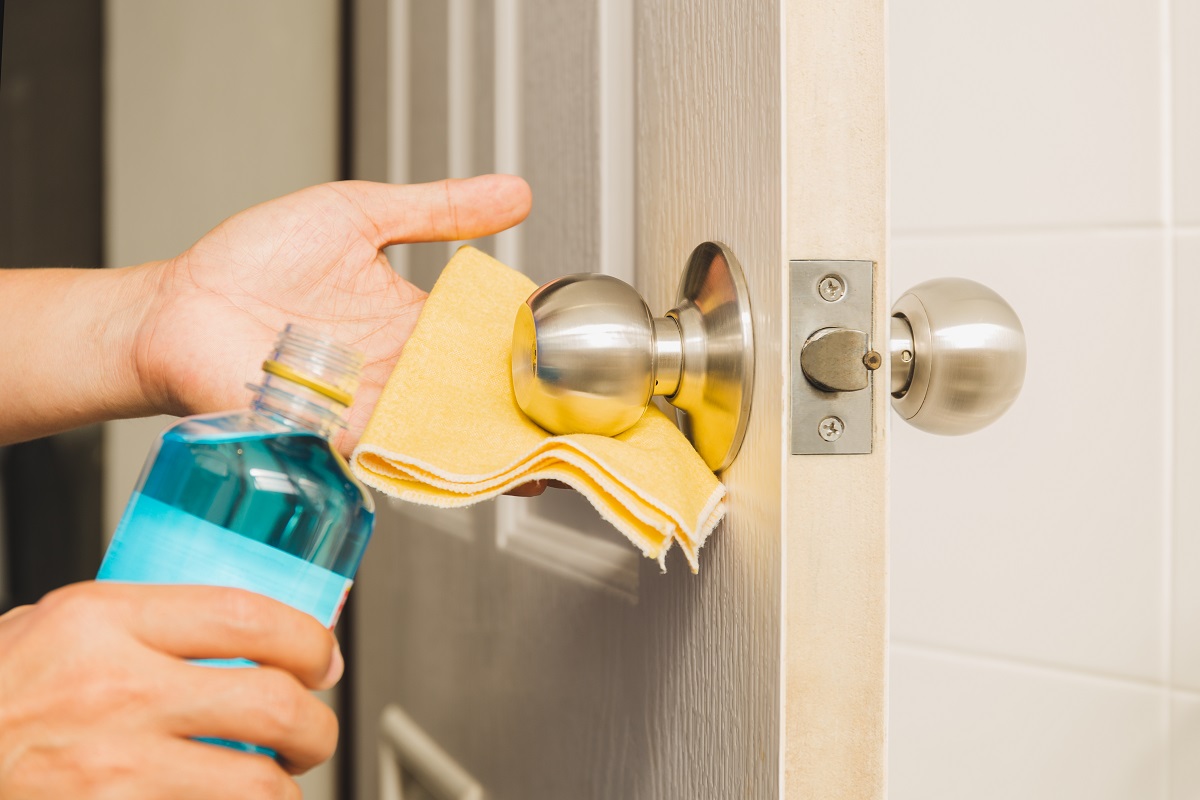 Are you wondering how you can keep yourself healthy and safe from germs and bacteria when living in your apartment? Community living may sound stressful during this time, but with the proper hygiene practices and cleaning procedures, you'll have no problem keeping yourself healthy. When you are living in our apartments in Ft Myers, FL, you will be happy to know that we have increased our cleaning efforts on shared spaces and amenities. The health and safety of our reside...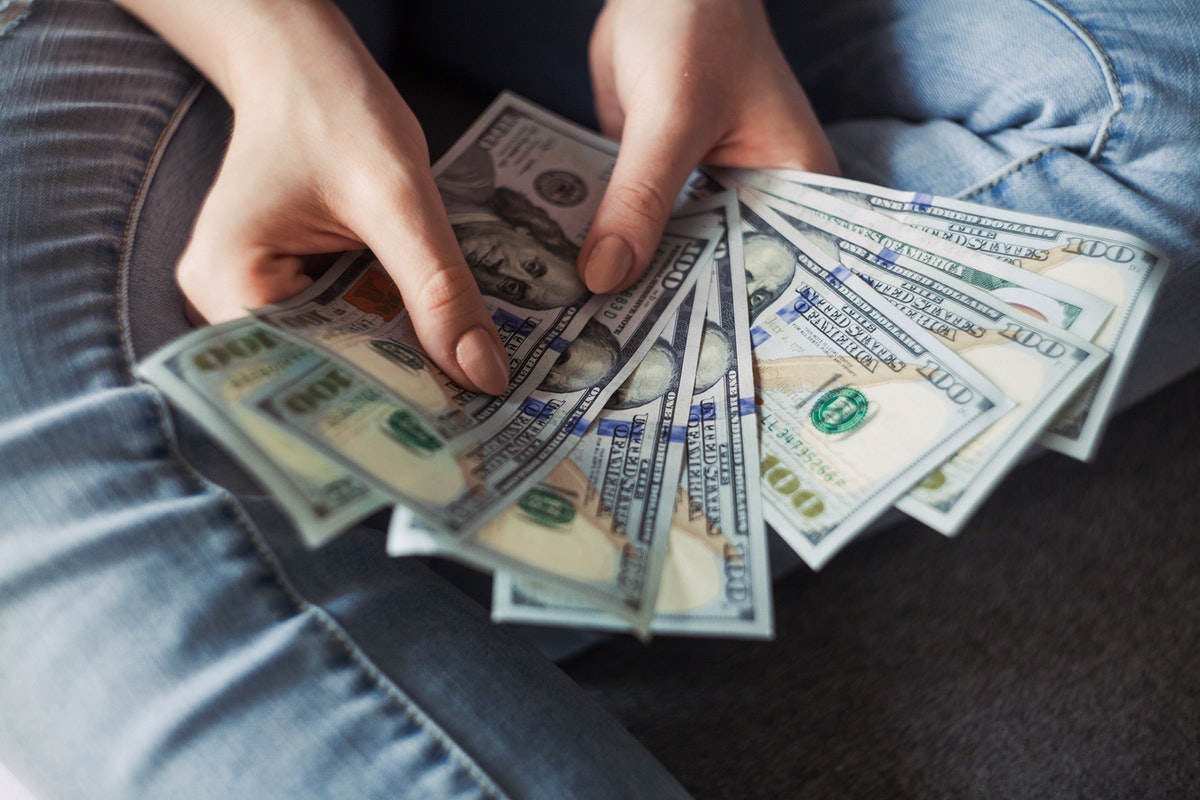 Are you renting in an apartment in hopes to save money for a down payment on a home? Are you trying to save money to pay off debts, student loans, or save for a wedding or vacation? Living in our apartments in Ft Myers, FL is a great way to save money if you can stick to your budget. Because of the low maintenance costs and the many amenities on our grounds, you can find almost everything you need right outside your door. Here are a few tips that renters can follow in ...
Are you considering moving into an apartment complex but not sure if it is a good fit for your needs? Do you want to move out of your currently living situation and into something that suits your lifestyle? Apartment living can provide you with many amenities, convenient locations, and low maintenance space to make your life much simpler. Our apartments for rent in Ft Myers, FL are a great place for you to call home. There are a few telltale signs that show apartment l...
Smart home devices are all the rage right now. From automating your lighting features to upgrading your thermostat, there are countless smart home devices that can make apartment living much simpler. When you live in our apartments in Ft Myers, FL, you may want to add some of the smart devices into your place to make it more custom and enjoyable for you to live. There are a few ways that you can make your apartment smarter by using these popular products to upgrade your dail...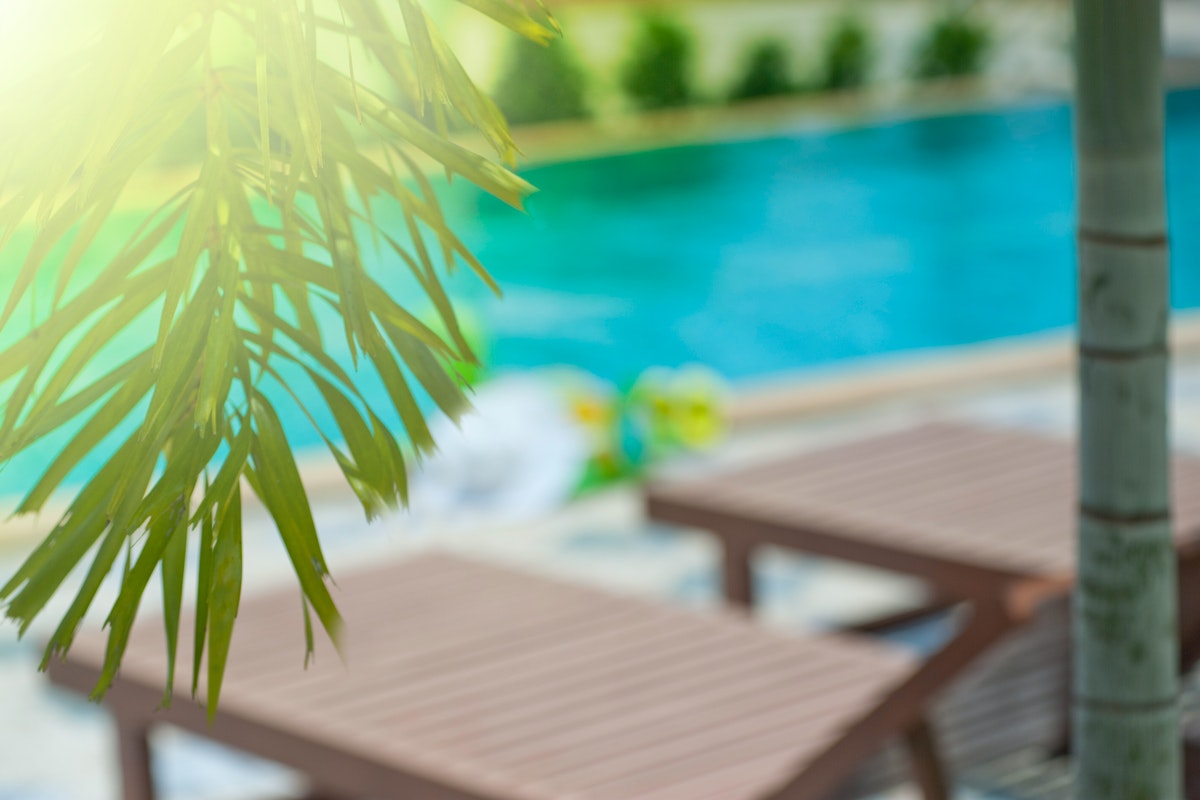 Do you love spending time at your community swimming pool in your apartment complex? Spending an afternoon sunbathing by the pool or swimming laps to get some exercise is a great way to enjoy the amenities offered at your apartments for rent in Ft Myers, FL. You've likely seen the safety signs displayed on the fences and walls around the pool, but you want to be sure that you follow the rules to allow for the best swimming environment. Nothing is worse than someone who d...
From beautiful weather to nearby beach access, there are many reasons why living in Ft Myers, FL will offer you an enjoyable lifestyle. When you choose to live at our luxurious apartments for rent in Ft Myers, FL, you will be able to enjoy all that Florida living has to offer. Our apartment complex will have you living like you are on a permanent vacation, and this will have many positive impacts on your health, lifestyle, and overall wellbeing. We offer many versatile floor...
Are you someone who loves to work out in a community area? Are you aware of how you can protect yourself from germs and bacteria that can be commonly found in many gyms and fitness centers? Here at our apartments for rent in Ft Myers, FL, we offer many different amenities, including a state-of-the-art fitness center. This is a great place for our residents to work out and enjoy the exercise machines together. Our apartments implement many cleaning procedures to keep ou...
Living in the sunshine state of Florida is something many people only dream about. It is, after all, one of the most popular destinations for vacations each year. This means that it is alluring and provides people with somethings that aren't offered anywhere else. When you choose to live in our apartments in Ft Myers, FL, you can live like you are on a vacation all the time. By choosing to live near the beaches and Gulf of Mexico, you are actually going to also giv...
Are you wondering how to alleviate stress, depression, and anxiety with an easy-to-access activity? Here at our apartments in Ft Myers, FL, we offer our residents many amenities to relieve their stress and improve their wellbeing. One of our top amenities that residents say helps them with their mental health is our swimming pool. Having access to a swimming pool on a daily basis has scientifically proven benefits to your mental health. This makes it a great amenity to...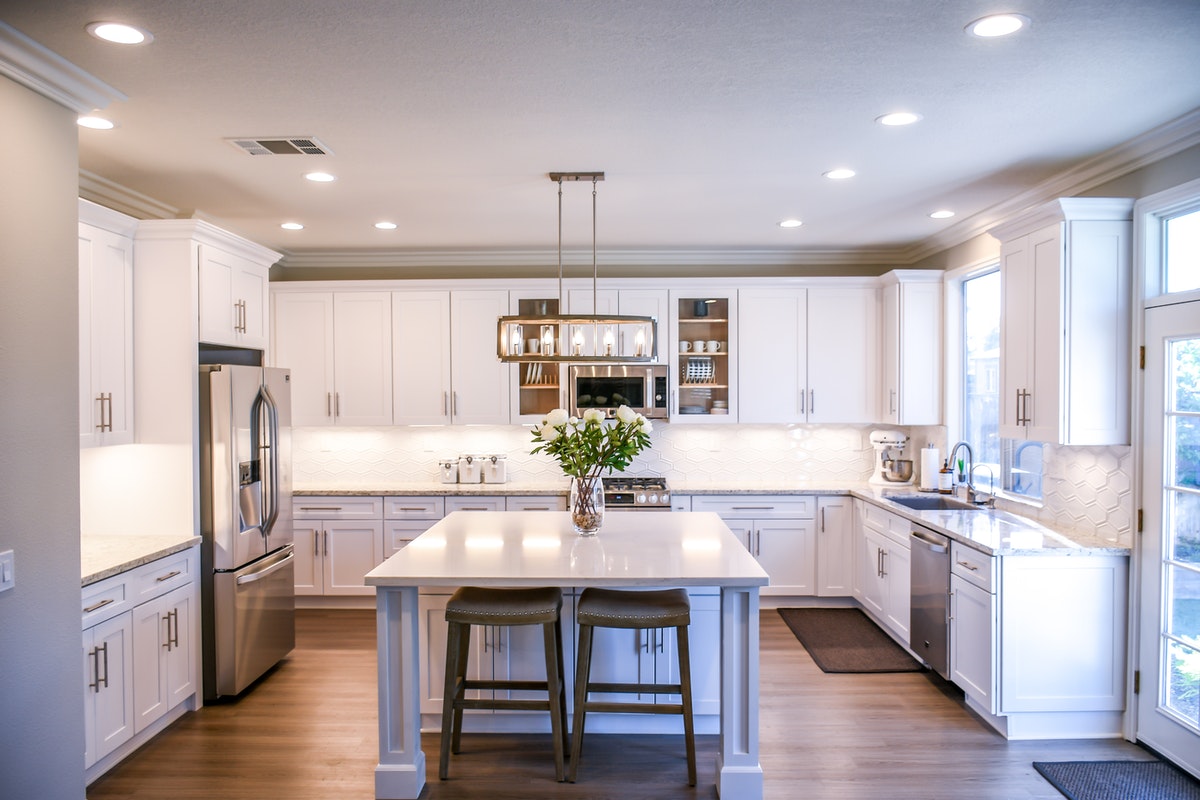 Are you looking for ways to increase brightness into your apartment? Do you want to brighten up your home? When you live at our apartments in Ft Myers, FL, there are many windows that add natural light to your apartment. Letting that bright Florida sunshine into your home is a great way to feel positive about the day ahead. When you design your apartment, there are many ways to add light to your apartment with decorations and small touches. Here are five simple w...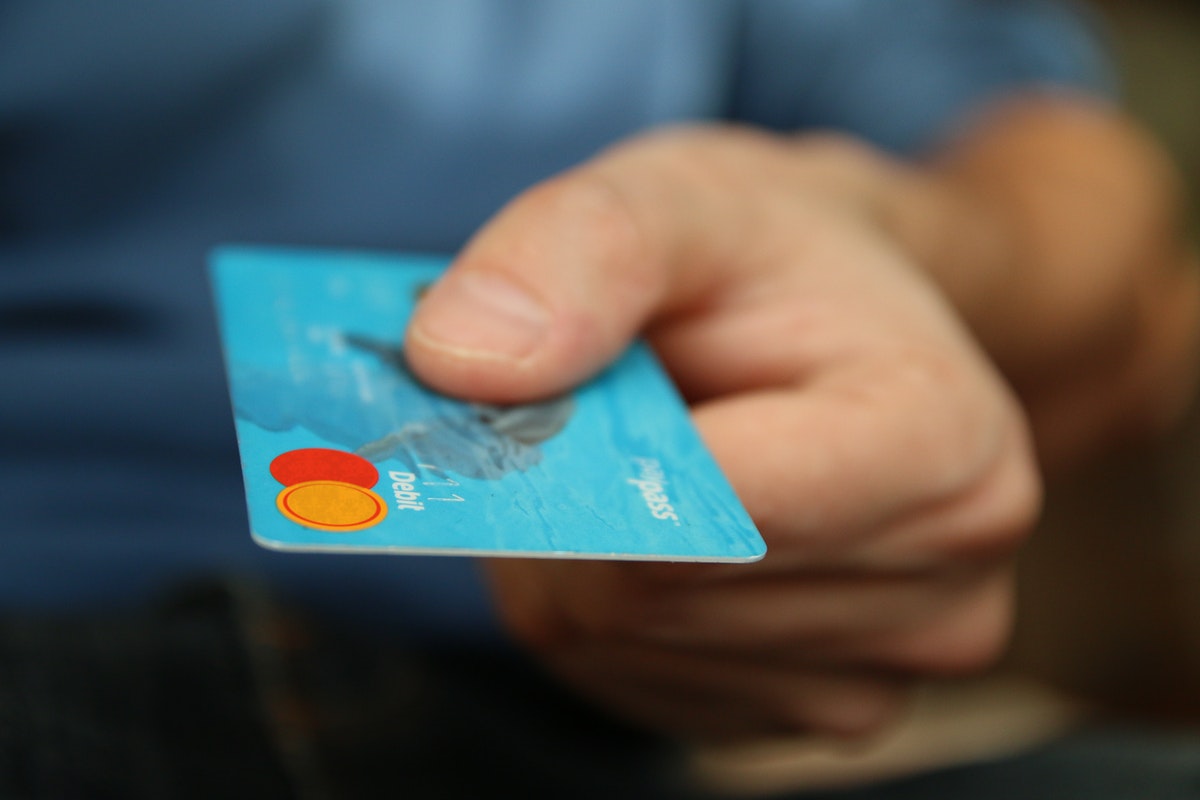 Once you've finally landed on the right apartment for you to call home, this is when the fun begins. You'll have to purchase all the furnishings, decorate your new place, and host your family and friends. This is exciting. Before you get started with the fun, you want to make sure to sign the lease for your apartments for rent in Ft Myers, FL. There are a few things you should expect when you go to sign the lease for your new place. There are typically fo...
Have you recently just signed the lease to your first apartment? Are you eager to start buying things to fill up the new space? Before you start shopping, you need to consider what essential products you'll need to buy for your apartments in Ft Myers, FL. Be careful not to buy too many items before you actually get your apartment keys, because you may end up getting too much. By sticking to these essentials, you'll be ready for move in day at your first new apa...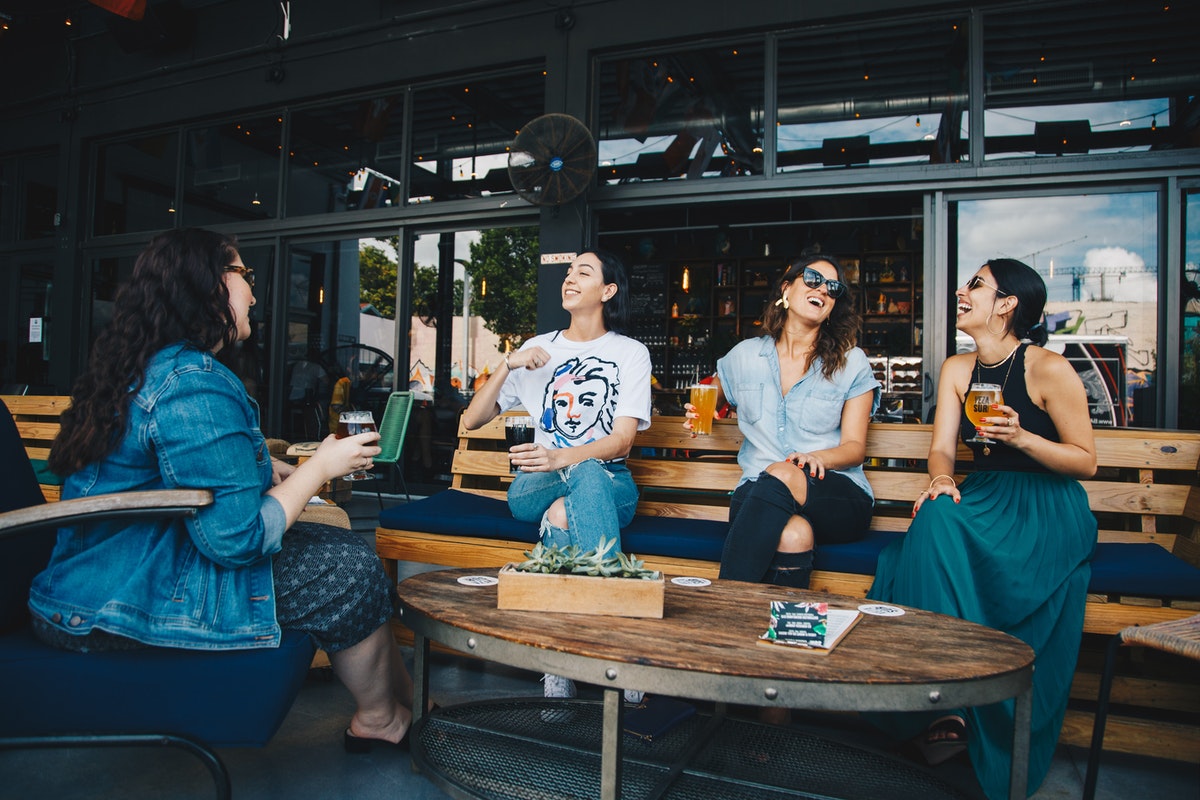 Have you recently moved into an apartment complex? Do you live alone? Are you looking for ways to branch out and meet people? When you live in an apartment complex, there are many opportunities to meet new friends and socialize on a daily basis. You just need to get out there. At our apartments for rent in Ft Myers, FL, we offer many amenities that encourage our residents to socialize and engage with one another. There are four ways to socialize with ...
You've toured many different apartments in Ft Myers, FL. You've budgeted and done your research about the city and community. You've even signed the lease with the best apartments in town. Now, it is time for you to prepare for your move. Before you start the moving process, there are a few things you need to consider to make this process as smooth as possible. Notify Your Landlord Stay in touch with your new landlord before you move i...
When you first move into an apartment complex, you may have difficulty transitioning into community living. If you are used to living in an isolated area, this may give you a little bit of culture shock. Also, you may not be accustomed to having neighbors close by. Although community living is beneficial for its security and amenities, it also requires learning how to be a good neighbor. This is made easy at our apartments for rent in Jacksonville, FL. Our ...
Moving into an apartment can be exciting time for you. You finally have your own place to furnish, decorate, and enjoy. You also get your independence and the ability to make your own decisions. This also comes with responsibilities, which include paying for your supplies and food. One of the biggest expenses can be your furniture. When you have just chosen from the apartments in Jacksonville, FL, you may want to go out furniture shopping right away. Before...
Pools are expensive to maintain, update, and install. However, when you live in an apartment complex, you don't have to worry about any of this. You will have access to a clean, safe swimming pool every day of the year without having to worry about any of the maintenance or costly repairs. This is one great way to ensure that you get your daily swimming sessions just by stepping right outside your apartments in Ft Myers, FL. Swimming offers many health benefits, ...
When you first move into your new apartment, you will be anxious to create an atmosphere that feels cozy and warm. You want to be able to call your new apartment home sooner rather than later. Many apartments for rent in Ft Myers, FL help residents to feel like home by offering beautiful windows, spacious living quarters, and a wide array of amenities. Having a great apartment floor plan is the first step to creating a new home in your apartment. There are a few other ...
Living in an apartment can have its challenges. Among these challenges is the lack of space to fit all of your belongings or the feeling of being crammed into a small space. Even though many apartments for rent in Ft Myers, FL offer spacious layouts and amenities, you may want to save money by choosing an apartment with less space. This means you will need to be creative with space-saving solutions and design elements. There are a few tips to help you make a small apar...
Florida is known for its sunny climate and warm days. In Ft Myers, FL, many of our residents enjoy the perks of having no winters, having nearby beaches, and having access to the outdoors anytime they want. Many people spend a lot of their time outdoors when they live in Florida, for its warm climate gives residents countless opportunities to enjoy nature and outdoor activities. When you live in our apartments for rent in Ft Myers, FL, you can live an active lifestyle every ...
Do you love to vacation in Florida every year? Have you ever considered living in Florida to enjoy its weather, entertainment, and lifestyle all year long? Florida is a wildly popular vacation destination that draws crowds during each time of the year. Many of those visitors, however, end up making Florida their permanent home later in their lives. With our apartments for rent in Ft. Myers, FL, we help to make Florida home for our renters by providing the amenities tha...
Searching for an apartment when you have a dog can be a challenging task. Bringing your dog with you to your apartment requires you to find an apartment complex that is dog-friendly and offers outdoor amenities that benefit you and your dog. Apartments for rent in Ft. Myers, FL offer many pet-friendly amenities that will enhance your life with your furry friend. Dog owners tend to be responsible renters that make efforts to better their homes and environment around them.&nbs...
Whether you live alone or with roommates, you want to be sure that your apartment is a safe and comfortable place for you to live. Without the feeling of safety, you will likely not sleep as soundly or want to spend a lot of time in your apartment. Apartment complexes are typically safer places for you to live because they are within a community, meaning that people are around all the time. Apartments in Ft. Myers, FL offer many security features to help keep our renters saf...
Between cooking, eating, hosting, and cleaning up, we spend a lot of our time in our kitchen. In an apartment kitchen, this might pose a challenge. Typically, there isn't a lot of space to move around, and this can cause storage issues. When you are renting apartments in Ft Myers, FL, you want to be able to store everything you need within an arm's reach when you are cooking in your kitchen. Otherwise, you'll want to cook less, and instead you'll start ...
Establishing a fitness routine that you can actually stick to every single day can drastically improve your overall health and wellness. There are many mental, physical, and emotional benefits to maintaining a consistent fitness routine. When you live in apartments for rent in Ft Myers, FL, you will have daily access to a state-of-the-art fitness center, which will only increase your ability to meet your goals consistently and quickly. There are a few ways you can create a f...
You've just moved into your new apartment and find yourself standing around looking at where you are going to put all the items you brought with you. There are many different storage techniques you can implement to help you save space in your apartments for rent in Fort Myers, FL. These will help to make your life easier and also maximize space in your apartment. When you are purchasing supplies for your apartment, you want to make sure that these four storage solution o...
It's almost that time of year again. It's almost time to get out your holiday decorations, add lights to your home, and celebrate with family and friends. If you are living in an apartment, you may be wondering how it is possible to host a holiday party in that small space. With a few changes and simple tricks, it is possible. In the apartments in Ft. Myers, FL, many of our renters host a wide array of successful holiday events within the walls of their apartme...
When you are choosing the perfect apartment, the search can seem challenging. You want to pick an apartment that is nearby the things you love to do but you also want to avoid distractions all while staying in budget. Juggling all of these requirements can be tough, but you need to prioritize what's important. Location should be at the top of the list. When you are looking at apartments for rent in Ft. Myers, FL, you should consider the places you frequent and begi...
Are you just getting settled into your first real job but looking to move out of your parents' house? Are you trying to spread your wings and gain more independence? Look no further than the perfect housing complex at Millennium Apartments. These apartments in Ft. Myers, FL are a perfect place to start your life as an independent, responsible, young professional looking for a change. There are a few reasons why Millennium Apartments would be a great place for any y...
In Florida, there are many lakes, intercostal waterways, and of course access to the ocean that keeps many of our homeowners and renters constantly wanting to spend their time near the water. This can also become your reality when you rent an apartment with Millennium Apartments in Key West, FL. Having access to waterways right near your home is a big reason why our apartment complex attracts many of our tenants. There are six reasons why you should live near the water to im...
Have you been considering moving into an apartment but aren't sure about how to keep a shared space clean? By doing routine carpet and upholstery cleaning, you can easily keep up with the cleaning maintenance and still have peace of mind when living in a small apartment with other people. Keeping your couches and carpet clean will help you to live a healthier and cleaner lifestyle while living in your apartments in Ft Myers, FL. Take a look at the benefits of both carpet...
Choosing a real estate agent to help you find the perfect apartment is no easy task. You want your transaction into your new place to go as smoothly as possible, and that process largely depends on your real estate agent. As you make a life-altering decision, you need a professional who can ease that process and educate you on all the facts. In apartment real estate, there are already a lot of challenges with a fast turnaround and limited choices. Our apartments for re...
Some apartments in Ft. Myers, Florida, offer lake access like Millennium Apartments. While having a lake or pool nearby is fun, safety is crucial. An average of two people die each minute around the world from drowning. That is 1.2 million people a year. Take water safety extremely seriously. It doesn't take long for something to go wrong, and you may be left to adjust to a new reality. Buddy System A buddy system in the water is crucial. You can be a competent adu...
Water can be so refreshing and so beneficial for people of all ages. Many apartments in Ft. Myers. Florida offer lake and pool amenities. With a world whose obesity rate is on an all-time high, water play can offer a fun and exciting way to get your heart rate to rise and those extra pounds to shed. Healthy living can extend a longer and happier life. So, instead of sitting inside playing video games or watching tv, catch a wave or two in the pool. Prevents Cardiovascular Problems...
Finding apartments to rent in Ft Myers, Florida, can be almost as hard as making yourself work out daily. Working out, as we are all well aware, is not fun, and takes a lot of determination and attitude. Thankfully, Millennium Apartments offers you a helping hand with an excellent spot to live and to work out. When living in apartments in Ft. Myers, Florida, make sure you choose one that has an open fitness center with lots of room to get your morning cardio in. Here are a couple of ideas to ...
Even if you were lucky enough to find an apartment for rent in Ft. Myers, Florida, with excellent soundproofing, like those at Millennium Apartments, where you will seldom hear a whimper from your neighbors, it can still be hard to get a great night's sleep. The noise of other people in your apartment may make it hard for you to sleep. There are several ways that you can make your bedroom a dark and quiet oasis for sleeping without spending very much money. Lay D...
Trying to keep your apartment cool this summer without exhausting your bank account paying your electric bill can be quite a chore. There are some money-saving tips that you can implement to stay cool in your apartment in Ft. Myers, FL. Block Light Your apartment can quickly become like a mini-greenhouse if you allow the exterior light to enter it. The heat coming in windows can increase temperatures in a room by up to 7 %, so your air conditioner has to work hard...
If you, your spouse or your child will be hearing school bells soon, then it is crucial to create a dedicated study space. Studying in the same area each day helps your brain settle down and know that it is time to concentrate. It also helps others recognize that you are busy studying, so they are less tempted to distract you. Use these tips to create a study area in your Ft. Myers, Florida, apartment. Choose the Right Space Th...
Renting an apartment in Ft. Myers, FL is a great option. Renting your first apartment is scary, fun, exciting, nerve- wracking, breathtaking and the list could go on and on about all the feelings you feel at one time. Renting an apartment in Ft. Myers, FL is a great spot to start looking and here are some tips of what to look for when looking for your first apartment. Affording It Can you legitimately afford the apartment you want? This is the most important question to ...
Safety is very important. As a single woman though, being safe doesn't have to mean not living by yourself. You can learn lots of things about yourself and the world around you when you live alone. Living alone as a single woman in an apartment can often time be the safest way to go. There are many apartments to rent in Ft Myers, FL. Here are some of the top reasons to look at apartments for rent in Ft Myers, FL as a single woman looking to learn more about yourself and the world around...
Finding apartments for rent in Ft Myers, Florida can be a fun and exhilarating task. It can also be a dreadful and hard one, especially if you have a baby. Babies are in a fun stage of life with lots of things to learn, grow and explore. For parents, it can also be a scary and full of struggles. Living in an apartment can be an added struggle, but it doesn't have to be! Depending on the number of bedrooms in your apartment, it can be easier. However, you can still have room for your bab...
Finding apartments for rent in Ft Myers, Florida can be a fun and exhilarating task. It can also be a dreadful and hard one. Thankfully, you don't have to look much farther than Millennium apartments. Millennium Apartments offer a fun and close-knit community in a lively city full of lots of things to do for people of all ages. Hosting can be a really fun and cheap way to get to have fun and hang out with your friends. Getting to have your loved ones gather around the table full of food...
Whether you and your significant other have decided to move in together, you have recently gotten married, or you are moving in with a friend, combining two apartments into one can be very stressful. After all, if you have both been living on your own, then you probably both own can openers, toilet bowl brushes, sofas and a host of other things. Talk About What's Important Everyone has one or two items that they consider essential in their lives. It may be an old c...
Most apartments for rent in Ft. Myers FL and other locations have very strict rules that you cannot make major adjustments to your apartment and still be within the terms of your lease. If you find apartments for rent, but you do not like the flooring, there are some choices available to you. Think about these five ideas. Area Rugs There are many styles of area rugs for apartment dwellers. Consider starting by choosing a color of area rug that you love. Then, use that co...
If you are a parent, aunt, uncle or grandparent, then you know how important it is to your child's future to get them excited about science, technology, engineering and math activities at a young age. The great news is that there are many fun places to do so in Ft. Myers that you and your children will both enjoy. IMAG History and Science Center IMAG History and Science Center is a great place for children and adults to learn about science and history. You will wan...
There are times in life when nothing hits the spot like a great hamburger. Perhaps it is a day out with your guy friends or there is just no time for a more substantial meal. Other times, you may just be hungry for a big burger. Luckily, when you live in the Millennium Apartments in Ft. Myers, Florida, there are many great choices nearby. Miller's Ale House Located on Kernel Circle near Colonial Boulevard and Metro Parkway, Miller's Ale House is a great place...
There are many dolphin cruises in Ft. Myers, but there are also inexpensive places to see dolphins while enjoying some peace and quiet. Therefore, going dolphin watching in Ft. Myers makes a great idea for a cheap date. The great news is that you can plan a variety of activities surrounding your dolphin watching allowing you to repeat this activity many times without it getting old. Lynn Hall Memorial Park This park is in the middle of Ft. Myers Beach, and it is one of t...
Spring is here, and if you are going to have guests over to dinner, then impress them by creating a beautiful springtime table. If you have a family, then they will love it too. Here are several different ideas that you can copy, or you can steal them and add your own personal twists to create a table as unique as you. Flowers Even if you are not crafty, it is incredibly easy to use flowers in unique ways to set a beautiful table. Start by creating a centerpiece with a f...
Using plants is a fun way to bring the outside indoors at your apartment. They help purify the air. They look beautiful in many different settings. If you are thinking of adding plants to your collection or starting a new collection, then consider these plants. We have carefully curated this list choosing only the ones that everyone can grow and will thrive in apartments. Lucky Bamboo Palm The National Aeronautics and Space Agency (NASA) has said that the bamboo plant is...
If you go way back in history to ancient China, then you find people using aromatherapy to keep their homes smelling fresh. The ancient Greeks used it to along with using essential oils to treat a variety of ailments. The term, however, was coined by French chemist Rene-Maurice Gattefosse I in 1937. Regardless of aromatherapy's roots, you can use it in surprising ways to keep your apartment smelling fresh. Use a Citrus Potpourri in the Kitchen It is incredibly easy...
It is likely that your children are very excited about the end of school approaching. Many parents, on the other hand, are dreading figuring out how to keep their children busy during the summer months. Special programming at many Ft. Myers, Florida, facilities may be the perfect solution. Edison and Ford Winter Estates Edison and Ford Winter Estates will once again be hosting their Inventor's Camps this summer starting on June 3, 2019. and running through August 9...
If you are thinking of adding a dog to your life, and you live in apartments for rent in Ft. Myers FL, there are many different breeds that will enjoy living with you. You need to make sure that you have the time and resources to properly care for one first. Then, comes the tough part of deciding which one fits your needs the best. It is not necessary to consider only small breeds because some large breed dogs have low energy needs making them great choices for apartment dwellers. ...
After winter has finally left and before the hot days of summer arrive, use these five decorating tips to welcome spring to your apartment. Focus on the Front Door Let everyone know that you are in the mood to celebrate by creating a spring front door display. While you may want to opt for a beautiful spring wreath, this can also be a great chance to show off your creativity without having to spend a lot of money. You can hang a watering can from some beautiful ribbon an...
Paying your rent on time and in full will help you maintain a proper payment and credit card history, establish good rapport with your landlord, avoid extra fees, legal judgment and eviction. However, due to the hustle and bustle through the month, many people tend to forget when their rent is due thus incurring painful consequences to themselves. Here are some tips to help you make your rent payments on time: 1. Set Up An Automated Payment The easiest way to stay on top...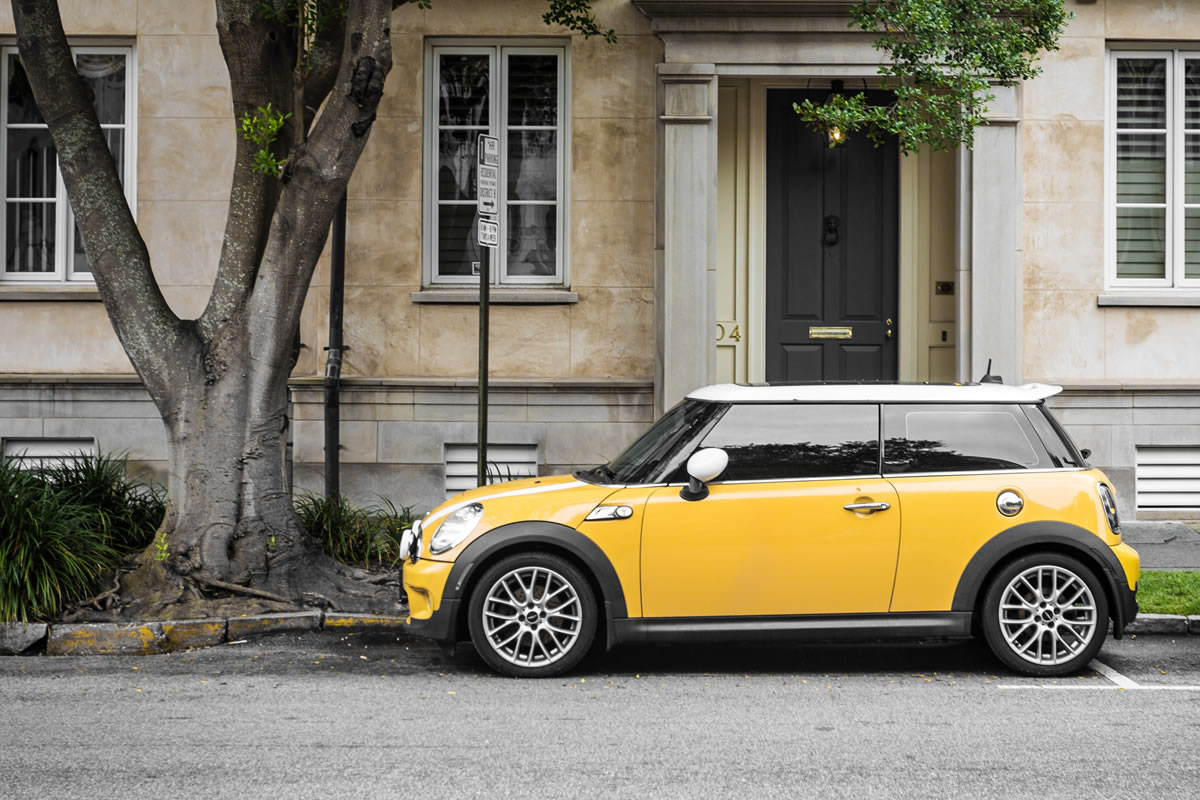 Parking is one crucial factor to consider when searching for a new apartment, especially if you're taking a commute. An excellent parking spot can be a wonderful bonus when you finally find the perfect apartment. However, your budget, location, and lifestyle might make parking less significant. When searching for your apartment, one should consider their vehicular situation with respect to parking. Do you own a car? This should be the very first question you might wa...
While it may be long after the beginning of 2019, you can still make a pledge to keep your apartment clean. If you want to accomplish this, here are a few tips that may help you along the way: Clean out your refrigerator The refrigerator is one of the most important appliances in the kitchen. When disinfecting the refrigerator, make sure you wash the shelves thoroughly and allow it to dry before putting them back into the fridge. Also look for expired or moldy food. Make...
The feather duster is the time-honored dusting tool, but nowadays there are several alternatives that have proved to be just as effective. Here's a list of them: 1. Lint roller A lint roller can be amazingly useful for dusting several areas of your home. A lint roller can be used to dust curtains, lamp shades, and upholstery. Also, a lint roller does an excellent dusting job when used on glass shelves and bookshelves. 2. Use a coffee filter for electroni...
Your bathroom holds a lot of daily essentials. Now, if you have a lot of makeup to arrange, here are some easy ways to organize your makeup collection in a bathroom and maximize the amount of space that you have available to work with: 1. Put your makeup into containers and label them You can use transparent plastic jars and put same types of makeup inside. You can then use a sticky note to add a label with the makeup tool's name so that it is easy to identify. Thi...
When you are expecting visitors, you need to take a few minutes and get away from the usual routine and put your apartment in order. Whenever you are expecting visitors to your home, there are many things that you should make sure are not in sight. Here are some of them 1. Dirty laundry Dirty laundry out in the open will give your visitors a bad impression. At the very least, be sure to move your dirty clothes somewhere out of sight. Put them in a hamper, your washing ma...
Regardless of your reasons for thinking about getting a roommate, you need to ask some questions to have a good idea of what you may be getting yourself into. What is your daily routine? This helps you to understand what living with the roommate would be like. You can use this information to estimate how much you will see them. How do you spend your weekends? This question can also help you to discover their activities, interests and things you may ...
Houseplants are a great way to add some character and life to your home. The problem lies in taking care of them; plants like Orchids are beautiful but require close attention to stay alive. The following are a three tough species of plant that will have no problem surviving in your apartment: 1. Snake Plant This plant is also referred to as the Mother-in-Law's Tongue. You can leave a Snake plant unattended for weeks without water or light and they will still grow ...
Getting a permanent stain on your carpet is never good, especially if it dries. Getting a stain out of your carpet can be an arduous task, and it happens all the time. Here are a few ways to keep your carpet clean: The dull side of a butter knife does a great job of helping you to scrape and scoop up any part of the spill that is yet to soak into your carpet. This helps to prevent the stain from becoming more difficult to clean and permeating deeper in your rug, ...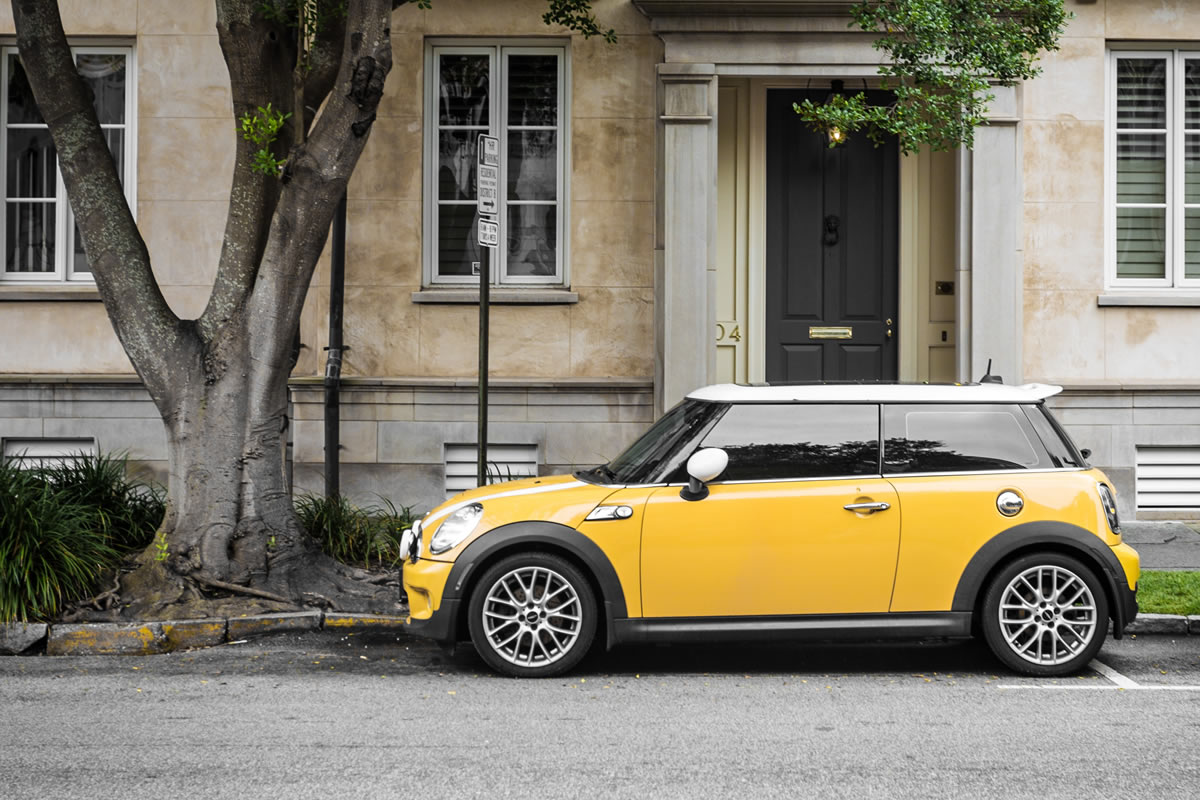 If you live in an apartment complex with a parking garage, be sure to follow these tips: Park properly One of the most annoying things in a parking garage is why you are unable to open your door because the person next to you has parked too close to you. Be kind and considerate to your neighbors when you park your car by making sure that they also have enough space to access their cars. Drive slowly You have absolutely no reason to go faster than 15...
Art is without a doubt the greatest form of expression to add some tasteful character to your apartment. Here are some of the best ways to adorn your apartment with art for less: 1. Take advantage of frames The right frame can turn a nice picture into a masterpiece for your living room. Frames are cheap can be found in most stores. It's easy to find a frame that complements your home. 2. DIY photographs Today's smartphones have such a hi...
If you're an avid traveler, you want to come back home after a long journey and feel like you are still connected to all the other parts of your trip away from home. You definitely don't need to come home to bare walls without any reminiscence of your travels. All you need to do is follow some of our simple decoration advice and you'd find yourself creating an amazing retreat for your pit stop between travel adventures: 1. Create a theme wall Recreate a...
There are many cheap ways to improve the security of a house without making any permanent change. Here are five ways to keep your apartment safe without robbing yourself: 1. Get a Trusted Deadbolt A deadbolt is an impervious lock system for your main entryway. These tough locks are cheap and easy to install. Don't leave the security in your home up to a lock that can be picked or broken. 2. Keep Light on in Your Apartment A dark and probably d...
One of the most uncomfortable things that can happen to you is having terrible neighbors. Leaving trash on the hallway and blasting music into the midnight, sound familiar? Not everyone wishes for insensitive neighbors, but they exist. This is why we have compiled 5 simple yet effective ways to deal with insensitive neighbors without initiating a massive confrontation: 1. Introduce Yourself Try being nice. Introduce yourself, and don't bring up their obno...
There are many changes that come with moving from a house to an apartment. If you do not prepare yourself psychologically, it can be pretty overwhelming. Change, as we all know is hard, which doesn't have to be too scary. Here's what to know when moving from a house to an apartment: 1. Less Space This is one of the most obvious changes in moving from a house to an apartment. Apartments are constructed to be compact which translates to less living sp...
An apartment is not complete without a kitchen, and a kitchen without enough space can never be convenient to cook in. Here are a few products that will help you save space in the kitchen: 1. Hand Mixer A standard mixer takes up more space, and this is why a hand mixer is a much better option. You can keep a hand mixer in a drawer and is cheaper than a standard mixer. It is also easy to maintain. You will surely find a model to suit your budget. 2. Instant Pot...
The bathroom is the one of the most important parts of your home. This is were you take care of your hygiene and take care of business. It's easy for the bathroom to become to cluttered, so here's a few ways to avoid this: Buy bathroom organizers. There are many products you can use to keep your bathroom organized. Use a rack that attaches to your showerhead to keep your shower products in one place. Get some shelving for your sink to keep all of your counter...
If you have kids, moving to a new apartment can be an overwhelming experience. Here are a few ways to make sure your kids adjust well to the new apartment: 1. Set up their room Help your kids set up their room. Show them how moving is a great opportunity to start fresh. A new room can be fun to set up and an opportunity to make memories. Try to provide some cool decorations and new things to keep your kids excited. 2. Reward your kids for helping A ...
Renting your first apartment can be a massive financial burden, unless you're smart about it. Here are a few ways to save money on your first apartment: 1. Be Wise in Selecting a Roommate If you're living with a roommate, be smart when choosing them. Make sure they're responsible and likely to pay their share of rent on time. If they don't, you might get punished for it, which is a huge financial burden. 2. Expect to pay Upfront ...
Choosing the right apartment is an important decision. Securing a new home is a big commitment, and you need to cover all the bases before you make a decision. 1. What Amenities Are Around? Location is important. Make sure there are plenty of amenities around the apartment. You can't drive an hour every time you need to go to the store or leave an hour early to get your kids to school on time. Make sure your apartment is located near all the amenities that you need...
Renting an apartment can be an arduous process and a financial burden. Here are four tips to help make your renting experience easy: 1. Discuss with Existing tenants Existing tenants can be really helpful in making you aware of what to expect in living in such a house. While going from door to door can be pretty tedious, try finding them in the phonebook or online. Set up a face-to-face meeting or give them a call. This will give you some information that the landlord ma...
The tenancy agreement is an important binding document that outlines your expected behavior as a tenant. It contains all the legal conditions and implications of your new home. This legal document also defines the type of tenancy – whether periodic or fixed type. Here are some of the most important things to look for when reading your tenancy agreement: 1. Repairs and Decorations One of the things that should be expressly stated in the tenancy agreement document is...
If you want to make changes to the look of your apartment, but can't make significant modifications, you still have a lot of options. Here's a list of inexpensive upgrades that can give your apartment a great look: 1. Light bulbs and fixtures Choose light bulbs that add to the aesthetic appeal of your house. Get bulbs with luminosity that fits the theme of your home. Darker themes go better with darker bulbs, while modern designs look well under brighter ones...
A smart home is a user interface integrated into a living space. These modern miracles of technology can create a very cool, unique, and convenient living experience; however, it comes with its problems. If you're moving out of a smart home, here are some tips to make sure your information remains secure: 1. Account for all the components of your smart system The components of your smart system include the smart devices, instruction manual, customer support informa...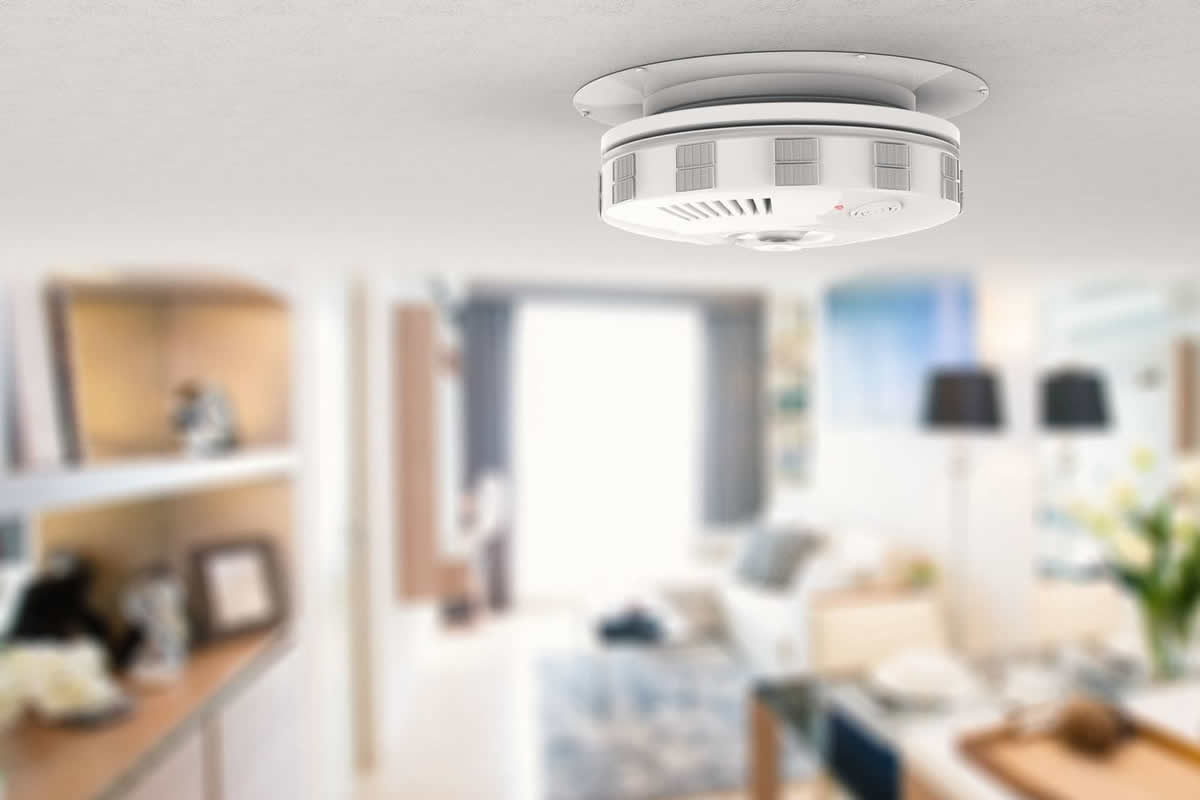 Renting a home is only a temporary situation, but important, nonetheless. Here's a list of things to look out for in a potential rental home: Electrical Overload Some electrical systems are so outdated that they cannot support modern electronics. Using a lot of electronics at the same time could cause problems in the electrical systems and even cause damage to the electronics. When checking out a home rental, peruse the electrical system and check the fuse box. You...
Summer in Florida is no joke. If the heat doesn't get to you, the humidity surely will. Here's a comprehensive guide on how to deal with the heat and save money. Keeping your window blinds shut may be a good way to start. It works even better if you have dark curtains that shut out natural light from entering your apartment. Black colors absorb light best, so black shades are the best way to reduce the heat coming from your window. You can also open doors and windows adj...
If you just moved in, you're likely to have a lot of leftover packing supplies laying around. Here are some great ways to reuse your packing supplies: 1. Bubble Wrap Bubble Wrap is used to wrap things, so they do not break in transit. Bubble wrap can be used to mail fragile objects long distances, or to pack your fragile possessions when traveling. If none of these uses apply, you can always just pop it for fun. 2. Cardboard ...
The following are a few amenities that we provide that makes for a better living experience: 1. Does the apartment have Laundry Facilities? Living in an apartment that has laundry facilities in the apartment building is extremely convenient and one of the most sought-after things for apartment renters. Not having to travel to a laundromat is a great convenience. In some apartment buildings, each unit has its washer and dryer, so every tenant does their lau...
A new environment comes with its challenges. If you're introverted, befriending your new neighbors may seem like a lot of work. Here are a few tips for meeting your new neighbors: 1. Go out more If you stay indoors all the time, you may not get to meet the people living in your neighborhood. Try to use our apartment's amenities like the gym or the clubhouse. Go to local events, local stores, and hit the beach! You'll run in to your neighb...
Home security is a very serious matter. Robbery, vandalism, home invasion, and many other heinous crimes are only committed on homes lacking an adequate, tactical security system. The following are key components for maintaining an impermeable home security system: 1. Lock up Never forget to lock your doors and windows. It only takes one mistake for you to lose everything. Discipline yourself to adhere to a strict lockup routine. If you can't remembe...
It is widely believed that only homeowners should get insurance for their homes, but this is only a myth. Home renters too can get insurance, and it is even important because if the house itself is insured by the landlord, your belongings inside the house aren't. Renter's insurance is a wise move, and here are some of the myths you may have heard about it over the years: 1. Home Renter's Insurance is expensive A lot of people believe that get...
Lease signing is the final step in securing your rented home. This is a very significant, binding document that must be take seriously. The following are some vital steps to take before signing your lease: 1. Check if there are any damages on the property You need to know the state of your home before signing the lease. Details such as the condition of the walls, appliances, furniture and all the features of the home should be checked. Check the lighting a...
The following are a few things to look for when considering whether or not your potential new kitchen is right for you: 1. The Kitchen's Layout The layout of your kitchen will determine how convenient cooking in the kitchen will be. A galley arrangement will have your cooktop, refrigerator and sink arranged in a straight line. There has to be enough space for you to maneuver from the sink to the cooktop to your appliances. The standard arrangement for ...
Downsizing in an apartment for rent in Ft Myers, FL is done to make the apartment more spacious. How do you choose what to keep? These days, living minimally is the trend and if you live in an apartment for rent in Ft Myers, FL, keeping your apartment as spacious as possible will be your ultimate goal. Considering that you may have a lot of things to get rid of, it is understandable that making a choice might be hard. But it is nonetheless important to let those things you don't...
Saving money in an apartment for rent in Ft Myers, FL can be done in some ways – some of which we will be discussing in this article. Getting an apartment for rent in Ft Myers, FL, being able to pay for it and being able to afford all the expenses that come with it are different things entirely. It only makes that anybody who has an income wouldn't wish to spend it all on apartment expenses. There will be the desire to save money and if you can save on those expenses, even...
Most homes for rent have issues from time to time and not every renter knows that they can call their property manager to deal with these issues. So, when should you contact your property manager? 1. Safety/Security You should always feel safe at home. If at any time you feel as though the security of your home has been compromised, don't hesitate to call your landlord. 2. Emergency Situations Emergency situations...
A good housewarming party is the perfect way to impress your friends and family. Here's all you need to know to set up the perfect housewarming party: 1. Start planning early Start planning all aspects of your party well in advance. Think of the food you'll provide, the entertainment, and activities. Planning ensures you account for all of the problems that may emerge, and things go smoothly. 2. Make your timing and dur...
Your security deposit, while it may not seem like much, is important to get reimbursed when you're done living at your rented home. If you take good care of your living space, there's no reason your property manager won't reimburse you. Here are the best ways to ensure you get your money back: 1. Fix the damages Most home damage, if not too extreme, can be fixed relatively easily. Dents in walls, broken tables, or cracked windows can all ...
If your apartment doesn't meet your expectations, you're probably considering some modifications. However, there are certain things you are not allowed to do as stated in your rental agreement. Before you start making changes, you need to know the rules. Here's what you need to know: 1. Review your rental agreement When you receive your rental agreement, you might not read the fine print in detail. If you want to make some modifications, ...
A dirty fridge can lead to a host of issues in your home from odor, to mold, to pests. Here's a step-by-step for keeping your fridge clean: 1. Empty your fridge The following steps will be much easier once you take everything out of your fridge and freezer. This is also a great way to check each item for mold or spillage. 2. Clean the shelves and drawers Wipe each surface down thoroughly with soapy water or a disi...
We all have individual tastes, and when moving into a new space, the first thing to check is if the interior design suits your taste. Is the design modern or classic? Is it the type of design you would like to see every day? If so, you're in luck! If not, there are plenty of ways to adjust the interior design of your home to your preferences. This is a guide on how to make your home as aesthetically pleasing as possible: 1. Modern designs M...
Here are four methods to shrewdly arrange your shoes: 1. Keep your shoes in boxes Keeping your shoes in boxes is a simple yet effective way to keep your shoes organized and in good condition. While this isn't the best method for saving space, it is for maintaining the quality and organization of your shoes. 2. Use a crate While it's not the most common method of shoe storage, a crate is quite effective. Ba...
No matter where you live, security is a critical factor in life. Never leave the security of your home up to chance. Here are some home security needs you should keep in mind: Security Features renters needs for homes for rent in Fort Myers, FL A good security system can help make your home or apartment safer. The following are the backbone of an effective security system: Go Wireless Most of the time, you may not be allowed to drille...
We all know how important a home is for everyone. However, not everybody agrees that buying a house is the best. What about renting? Have you ever taken the time to see the benefits or difference between renting a home and buying a house? Take a look at some of the perks of renting: Below are reasons why renting a house is better than buying If you are new in a city and not familiar with the area, renting a house can be the best means of saving time while...
Are the kids moving out? Having an empty nest can be an emotionally straining experience. Here are a few tips to help you overcome the empty feeling of the empty nest: Make a plan The day your kids move out is always a sad one. While it may be a melancholy moment, it can also be an opportunity. Are there things you've always wanted to do, but never had the time? Maybe you want to go back to school, travel, or start a project. With the kids gone, you'll find y...
Whether you are new in renting or thinking of relocating, the process of looking for rental home is always time consuming. To make your search more efficient, follow the steps we are going to provide below: 1. The use of rental websites The internet is an efficient way of reaching the masses. Sites like Craigslist and Zillow permit free listing for your rental. You can provide a lot of information in your listing, making it a very convenient and efficient method of adver...
Most apartments complexes have their own set of rules about how garbage will be disposed, such as schedules for pick-up. Here are some do's and don'ts home clean at all times: 1. DO: Follow simple tips to keep your garbage disposal channels clean These include simple things like making sure you do not dump refuse into drainage pipes which would lead to blockage and sometimes flooding of your apartment. You should also never pour corrosive chemi...
If your new in town, or new to the apartment complex, you might not know anyone you live with. While it's not mandatory, making friends with your neighbors can take the enjoyment you experience from your new apartment to the next level. If you are the shy type, here are some easy ways to become acquainted with your new neighbors: 1. Start a conversation today You will definitely meet people when looking for apartment. Once you have secured the apartm...
A clean home is a happy home. Keeping your living space clean is one of the most important keys to peace of mind. Here are the most effective products for keeping your home clean: 1. Windex Every apartment has glass surfaces which may just be windows, cabinet covers or other surfaces. Windex takes care of all glass surfaces in the kitchen or bathroom and keeps them clear and clean. It is also safe for use and has a nice smell. 2. C...
Here are some tips for choosing the right mattress in your apartment: 1. Choose the right size for you Your body size determines what size of mattress you should buy otherwise you will have a lot of uncomfortable nights. If you are a tall person with over 5 ft of height, you should choose a queen size mattress. When you are choosing the size of your mattress, you should also be sure that it can fit into your doorway. You can speak to your building superint...
One of the hardest things to do is to move from a big house to a smaller apartment. You will need to get rid of a lot of items that won't fit your new home. How do you cope with a moving schedule when you have so many things to fit into a smaller space than you are used to? Here are a few tips to help you make the move less stressful: 1. Welcome the change of scenery When downsizing, you should understand that it does not have to be a bad process for...
Working from home comes with a plethora of benefits. No manager breathing down your neck, no uncomfortable cubicle, and every day is Casual Friday. While this can be a great work setup, it can be distracting too. All of your home entertainment technology is nearby, so resisting the urge to procrastinate is a bit more difficult. Here are five ways to maximize productivity when working from home: 1. Dedicate some space as a work area Designate a workspace in...
Feeling cramped in your own living space can be quite the burden. Here are a few tips for maximizing space in a small bedroom: 1. Use the closet Closet aren't just for clothes. If you have a small bedroom in your apartment your closet may be a great way to save some space. The closet can be an effective nook to neatly stow your extra items. 2. Use the space under the bed Unless your mattress directly on the ground...
Neighbors are a mixed bag of people. They can be kind and considerate, rude and obnoxious, and everything in between. If your neighbors are loud and annoying, here are three ways you can take care of the problem: 1. Knock and Talk If you don't have a problem with confrontation, go pay your loud neighbor a visit. Try to remain calm and composed and reach an understanding with them. Getting angry with them will only escalate the situation. You never kn...
So, you've decided it's time to move into your brand-new apartment for rent in Ft. Myers FL. You're optimistic that nothing can stop you, you've paid the best movers and labelled all your stuff clearly, so nothing gets mixed up. It seems all perfect till half of the furniture won't even go through the front door. To avoid all these complications and more, here are 5 measurements to take when going on an apartment tour. 1. Measur...
Wires, power cables and charging cords can be an unpleasant sight when they lay around interwoven with each other. The eyesore of the clutter and the risk of tripping that these wires can cause is frustrating, and so is the stress of untangling these cords. Along with being unsightly, loose wires can be unsafe as a tripping or electrocution hazard. Concerned about neatness and safety? Here are 3 ways to deal with these unruly wires: 1. Consider going Wireles...
Houseplants are must-haves if you want to bring natural and style to your apartment. With an endless variety of beauty and color, houseplants are a great way to give your apartment a cool, unique look. In addition to style, houseplants can perform the vital function of providing air purification to your living space. Take a look at the top five plants that can greatly complement your apartment: 1. Aloe Vera Aloe Vera is an easy-to-grow plant that...
Meditation is an ancient art that many have mastered around the world. This mysterious art of introspection is known for the host of intrinsic benefits it provides the user. If you're an experienced meditator, or looking into it for the first time, here are some tips for making the perfect meditation space in your apartment: 1. Begin by finding the right location Serenity, Silence and Calmness are three most important elements of proper meditation. T...
A number of factors come into play when deciding what type of cookware with which to adorn your kitchen. The frequency of cooking, the cooking process, the size of the kitchen and the type of equipment, stove and heat-top you use in your apartment are a few to mention. The durability, thermal conductivity and ease of cleaning also represent significant aspects worth consideration. Take a look at 3-4 common cookware to help you determine what best suits your kitchen needs: ...
It's not unusual for odors to creep into your home. It happens to everybody, you come home one day, and you catch a whiff of something awful. Maybe you have someone over and you notice a horrible odor, how embarrassing! Here's a list of common causes and solutions for the odor that might be in your home: 1. Chemical Odors There's often an atmosphere of chemicals that may linger in your apartment after a good laundry session or if you have...